ON THIS DAY in 1901
the Victor Talking Machine Company was incorporated. After a 1929 merger with Radio Corporation of America, RCA-Victor became the leader in phonographs and many of the records played on them. The famous Victrola phonograph logo, with Nipper the dog, and the words "His Master's Voice," appeared on all RCA-Victor phonographs and record labels.
On this day in 1916, veterinarian & author James Herriot was born in Sunderland England.
Herriot wrote "All Creatures Great and Small" which led to the successful BBC TV series.  He died Feb 23, 1995 at age 78.
On this day in 1935, actress Madlyn Rhue was born in Washington D.C.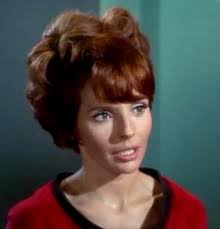 Pictured as Marla McGivers, her one-time guest spot on Star Trek. She made over 100 appearances on television, including Days of Our Lives, Fame, & Murder She Wrote. She died Dec 16, 2003 at age 68 from pneumonia & cystic fibrosis.
On this day in 1938, rocker Eddie (Ray Edward) Cochran
 
was born in Minnesota.  He has a spot in the Rock and Roll Hall of Fame for his hits topped by Summertime Blues. He was killed at age 21 in a car crash while on a tour of Britain Apr 17, 1960.
On this day in 1945, ten-year-old Elvis Presley made his first public appearance in a talent show at the Mississippi-Alabama Dairy Show, singing "Old Shep." He won second place and five dollars.
On this day in 1946, singer Dennis Day 
 started his own radio show on NBC. Dennis, a popular tenor featured on The Jack Benny Show, played the same naive young bachelor he played on the Benny show. "A Day in the Life of Dennis Day" aired for five years.
On this day in 1948, the National Football League became the first sport televised as "Sport of the Week."
Also in 1948, Margaret Whiting began a five-week reign with her #1 song on the Capitol label, "A Tree in the Meadow."
On this day in 1950, actress Ethel Waters became the first black lead on TV when she starred in the title role on Beulah.  The comedy ran until 1952.
On this day in 1951, 
 "The Giants win the pennant! The Giants win the pennant! The Giants are the champs of the National League!" Listeners were hearing the voice of New York Giants play-by-play legend Russ Hodges on the ninth-inning heroics of Bobby Thomson. Thomson's dramatic home run on this day (off Dodger pitcher Ralph Branca) gave the Giants the pennant as they beat the Brooklyn Dodgers 5-4.
Also this day in 1951, CBS-TV presented the first coast-to-coast telecast of a prize fight, in which Dave Sands beat Carl "Bobo" Olson for the middleweight boxing crown at Soldier Field, Chicago.
On this day in 1952, the first video recording on magnetic tape was made in Los Angeles.

Also in 1952, "The Adventures Of Ozzie and Harriet" made the move from radio to ABC-TV, where it ran through 1966.  Those 14 seasons brought the sitcom's total years on the air to 22.
On this day in 1954, one of the favorite TV shows of our time (our parent's time?) made its first appearance. 
 After five years on NBC Radio, Father Knows Best began its run on CBS-TV, then made the move to NBC in 1956. For Jim Anderson (Robert Young) and family, it was a made-for-TV marriage of more than eight wonderful years.
Also this day in 1954, Grammy Award-winning blues guitarist Stevie Ray Vaughan was born. He was killed in a helicopter crash Aug 27, 1990 at age 45.
This day in 1955 was Bob Keeshan's first day at work 
 in what became a TV institution via CBS: Captain Kangaroo. The children's television milestone continued for a record 29 years, featuring Mr. Green Jeans, Bunny Rabbit, Grandfather Clock, Mr. Moose and other characters.
Also this day in 1955, Walt Disney
premiered "The Mickey Mouse Club" which ran for 30 minutes late weekday afternoons on ABC-TV.

Still this day in 1955, WTVS Ch. 56 PBS Detroit signed on the air.  Since 1989 it has been seen across Canada on cable and satellite TV.
On this day in 1957,
"The Pat Boone Chevy Showroom,"


a weekly music show,
and the comedy series "The Real McCoys,"


were seen for the first time on ABC-TV.
On this day in 1957, rockabilly singer Marty Robbins recorded his third LP for Columbia, "Song Of the Islands," all 12 Hawaiian tracks in just six hours.
On this day in 1958, the Biggest Show Of Stars 1958 Tour kicked off at Worcester, Massachusetts. This 'Autumn Edition'
 featured Buddy Holly, Frankie Avalon, Bobby Darin, The Olympics, Dion & The Belmonts, Bobby Freeman, The Elegants, Jimmy Clanton, The Danleers, Duane Eddy, Clyde McPhatter and The Coasters.
On this day in 1960, the long-running "Andy Griffith Show" debuted on CBS-TV, giving us our first look at what would be the wide-ranging show biz career of Ronnie Howard.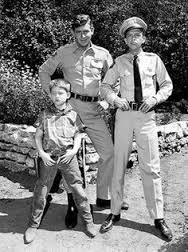 Also this day in 1960 a program called "Flair" premiered on ABC radio featuring Dick Van Dyke.
On this day in 1961, 
 The Dick Van Dyke Show aired for the first time on CBS-TV.  It starred Rob (Dick Van Dyke), Laura (Mary Tyler Moore), Sally (Rose Marie) and Buddy (Morey Amsterdam.)  Created by Carl Reiner, the show ran for five seasons (if you don't include the many more years of cable reruns).
Also this day in 1961, The Pendeltones, newly renamed The Beach Boys, had their first official recording session at the World Pacific Studio in Hollywood, and taped "Surfin'" and "Luau."
On this day in 1965, actor Zachary Scott died of a malignant brain tumour at age 51. His familiar face was seen all over the TV anthologies of the 1950's & 60's, including Studio One, Lux Video Theatre, Robert Montgomery Presents, etc.
Also in 1965, Johnny Cash was stopped by U.S. Customs at the Mexican border on suspicion of heroin smuggling. He was found to be holding more than 1,000 prescription narcotics and amphetamines, but received a suspended sentence.

On this day in 1967, folk singer Woody Guthrie died in New York at the age of 55. Guthrie had been in hospital for most of the last decade of his life, suffering from Huntington's disease. Guthrie wrote hundreds of songs about America and its peoples, including "This Land Is Your Land," "So Long, It's Been Good to Know You" and "This Train Is Bound For Glory."  He was largely responsible for reinventing the folk song as a vehicle for social comment and protest.
On this day in 1976, the first episode of "Quincy M.E."


aired on NBC.  It was a 90-minute TV movie entitled "Go Fight City Hall — to the Death!"
On this day in 1977, CBS-TV broadcast "Elvis In Concert." The special had been filmed just weeks before his death on August 16th, with his good friend Ann-Margret hosting. It shocked many with its scenes of a drugged-up & bloated Presley performing in his final days.
On this day in 1978, the members of Aerosmith bailed some 30 fans out of jail in Fort Wayne Indiana, after they'd been arrested for smoking pot during the band's concert at the local Coliseum.
On this day in 1980, Bruce Springsteen launched a U.S. tour in Ann Arbor, and forgpt the words to "Born To Run." Later in the show Bob Seger joined The Boss on "Thunder Road."
On this day in 1983, Vancouver's CKNW AM 980 began broadcasting in AM Stereo.
Also in 1983, Paul McCartney & Michael Jackson released "Say, Say, Say" in the UK.
On this day in 1985, 
  CBS newsman Charles Collingwood, one of Edward R. "Murrow's Boys" for more than 40 years, died of cancer at age 68, three years after retiring.  For two years he hosted the celebrity interview program 'Person to Person' after Murrow left CBS in 1959. Collingwood was plagued for years with longtime alcohol & gambling addictions.
That same day in 1985, Maurice Copeland, a veteran member of the Chicago radio acting community, who later added a number of big screen & TV credits, died at age 74.
On this day in 1989, Del Wood,


the ragtime pianist whose 1951 recording of "Down Yonder" sold more than three-million copies, died in Nashville of a stroke. She was 69. Wood was a regular performer on the Grand Ole Opry for 36 years. She also played five songs in the movie "Rhinestone," starring Dolly Parton and Sylvester Stallone.
On this day in 1990, Fort Lauderdale, Fla., record owner Charles Freeman was convicted by an all-white jury for selling a 2 Live Crew rap album that had been ruled obscene by a federal judge. He was fined $1,000.

On this day in 1992, singer Sinead O'Connor tore up a photo of Pope John Paul II during a performance on the TV show "Saturday Night Live" in a protest against abortion laws. NBCgot more than 1,000 calls of complaint.  The network was fined $2.5 million dollars by the Federal Communications Commission.
This day in 1995, TV viewers were (for the most part) shocked as O.J. Simpson was acquitted of the stabbing deaths of his wife, Nicole Brown Simpson, and waiter, Ronald Goldman.  Simpson smiled and nodded toward the jury, saying "Thank you, thank you."  The trial & the verdict had been seen in totality on live TV (e.g. CNN).
On this day in 1999, Eve was at No.1 on the US album chart with 'Let There Be…Eve.'
On this day in 2000, Benjamin Orr,


formerly of The Cars, died at his home in Atlanta from pancreatic cancer. He was 53. Born Benjamin Orzechowski, the bassist and singer formed the Cars with singer/guitarist Ric Ocasek in Boston in 1976.
Also this day in 2000, 45-year-old Mark David Chapman, 
 the man who twenty years earlier fired five shots into John Lennon's back, faced the parole board. Parole for Lennon's murderer was denied.
On this day in 2001, "According to Jim," a sitcom starring Jim Belushi, began the first of its eight seasons on ABC-TV.
On this day in 2002, the producer/director behind TV's The White Shadow & St. Elsewhere, Bruce Paltrow succumbed to complications from oral cancer & pneumonia at age 58.  He was the father of actress Gwyneth Paltrow.
Also this day in 2002, the original guitarist & vocalist from American psychedelic rock bandIron Butterfly, Darryl DeLoach died of liver cancer at age 55.

On this day in 2003, actress Florence Stanley (Fish, Barney Miller, My Two Dads) died following a stroke at age 79.
On this day in 2004, actress Janet Leigh died after cardiac arrest at age 77. Although best known for her big screen role in the Alfred Hitchcock thriller Psycho, she appeared in some eight TV movies and guested on dozens of series, in a career that spanned 57 years.  She was also the mother of actress Jamie Lee Curtis.
Also in 2004, Toronto Blue Jays colour broadcaster (and former pitcher with the Blue Jays and Detroit) John Cerutti was found dead in his hotel room at age 44.  Heart arrhythmia was found to be the cause of death.
Still this day in 2004, the first episode of "Desperate Housewives" aired on ABC.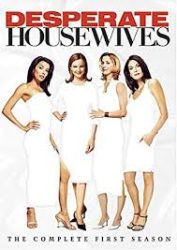 It would become a Sunday viewing habit for the next 8 years.
On this day in 2005, British actor/skit comedian Ronnie Barker, the larger member of the BBC's "Two Ronnies," died of heart failure at age 76.
On this day in 2006, The Who's Pete Townshend was honored at BMI's London Awards, receiving TV Music Awards for penning Who tunes used on the three CSI TV series.
On this day in 2007, Foo Fighters' sixth album, "Echoes, Silence, Patience & Grace," entered the Billboard 200 at #3 (behind Rascal Flatts' "Still Feels Good" and Keyshia Cole's "Just Like You"), after it sold more than 165,000 copies in its first week out.

On this day in 2008, CBC Radio One started an FM repeater station in Vancouver at FM 88.1, to complement its long-standing CBU AM 690.
On this day in 2011, Arthur C. Nielsen Jr. died at age 92.  Under his watch the once-obscure firm his father founded in Chicagp in 1923, became an international leader in market research, producing the viewership ratings the US television industry relies upon.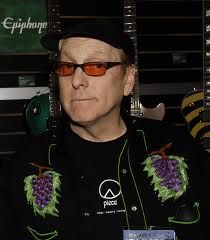 Also in 2011, Cheap Trick guitarist Rick Nielsen (above) and the band's manager Dave Frey appeared in Washington D.C. to urge Congress to pass a law mandating safe standards for temporary stages. Band members had narrowly escaped a stage collapse at the Bluesfest in Ottawa the previous July.
In 2012, "Love for Levon," a tribute to The Band's late drummer and vocalist Levon Helm was held in East Rutherford, NJ. Roger Waters, My Morning Jacket, Gregg Allman and Bruce Hornsby performed. Proceeds were to help the Helms' estate keep ownership of his home, barn and studio, and to continue the Midnight Ramble Sessions held there.
In 2013, big screen actress Julianne Moore was on hand to help unveil her star on the Hollywood Walk of Fame. Over the past 30 years she has had recurring roles on TV's 'As The World Turns' and '30 Rock.'
In 2014,  longtime radio programmer and operations manager Kevin Metheny died at age 60 after a heart attack. He was best known to Howard Stern fans as Pig Virus after their paths crossed at WNBC New York. He most recently had worked at KGO-AM 810 and KSFO-AM 650 in San Francisco as the operations manager. Earlier in his 44-year career he worked at WGN Chicago, as well as stations in Ohio, Florida, Minnesota, Maryland, Georgia, Texas and South Carolina.
In 2015,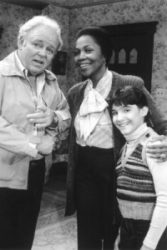 actress Barbara Meek (pictured, center)who played the housekeeper Ellen Canby on two seasons of the All in the Family spinoff Archie Bunker's Place on CBS TV, suffered a fatal heart attack at age 81.
Today's Birthdays
Rock and roll star Chubby Checker (The Twist) is 79.
Actor Alan Rachins (LA Law, Dharma & Greg) is 78.
Former David Letterman TV stage manager Biff Henderson is 74.
Singer Lindsey Buckingham of Fleetwood Mac is 71.
Actress Pamela Hensley (Marcus Welby MD, Matt Houston) is 70.
Jazz saxophonist Ronnie Laws is 68.
Blues singer Keb' Mo' is 68.
Activist/MSNBC host the Rev. Al Sharpton is 66.
Toronto-born actor Hart Bochner (War & Remembrance, East of Eden) is 64.
Actor Peter Frechette (Profiler, Matt Waters) is 64.
Actor/singer Jack Wagner (When Calls the Heart, The Bold & the Beautiful, General Hospital, Melrose Place) is 61.
Actor Marcus Giamatti (Judging Amy, Big Time in Hollywood) is 59.
Rock musician Tommy Lee (Motley Crue) is 58.
Actor Clive Owen (The Knick) is 56.
Actress Natalie Raitano (V.I.P., Pink) is 54.
Actress Kirsten Nelson (Psych) is 54.
Actress Jennifer Campbell (Baywatch, Robin's Hoods) is 53.
Actress Janel Moloney (West Wing) is 51.
Singer/TV talent judge Gwen Stefani (The Voice, No Doubt) is 51.
Pop singer Kevin Richardson (Backstreet Boys) is 49.
Singer Love is 48.
Actress Keiko Agena (Gilmore Girls, Felicity) is 47.
Ontario-born actress Neve Campbell (Party of Five, Catwalk) is 47.
Actor/voicist Richard Ian Cox (Spy Kids: Mission Critical, My Little Pony: Friendship is Magic, Supernoobs, Bob the Builder) is 48.
Actress Hedy Burress (Southland, First Monday, Gideon's Crossing, The Closer, Boston Common) is 48.
Actress Lena Headey (Game of Thrones) is 47.
Singer India.Arie is 45.
Rapper Talib Kweli is 45.
Actress Alanna Ubach (Girlfriend's Guide to Divorce, See Dad Run, Party of Five) is 45
Actress Shannyn Sossamon (Sleepy Hollow, How to Make it in America, Moonlight, Dirt) is 42.
Actor Christian Coulson (Nashville) is 42
Actress Claudia Bassols (Rob) is 41.
Actor Seth Gabel (Salem, Fringe, Dirty Sexy Money) is 39.
Quebec-born actress Amanda Walsh (Lost Girl, Sons & Daughters) is 39.
Actor Erik Von Detten (Complete Savages, Dinotopia, Legend of Tarzan) is 39.
Actress Tessa Thompson (Copper, Veronica Mars) is 37.
Edmonton-born actress Meghan Heffern (Backpackers, Road Trip, Blus Mountain State) is 37.
Actress-singer Ashlee Simpson (7th Heaven) is 35.
Calgary-born actress Jessica Parker Kennedy (Santa Baby, Valemont, Secret Circle, Black Sails) is 35. 
Actor Chris Marquette (Strong Medicine, Joan of Arcadia) is 36.
Actress Meagan Holder (Pitch, Born Again Virgin) is 36.
Singer/songwriter Kaci Battaglia is 34.
Actress Adair Tishler (Heroes) is 24.
Actor Aramis Knight (Into the Badlands) is 24.
Actor Noah Schnapp (Stranger Things) is 16.
Chart Toppers – Oct. 3
1949
You're Breaking My Heart – Vic Damone
Maybe It's Because – Dick Haymes
Some Enchanted Evening – Perry Como
Slipping Around – Ernest Tubb
1958
It's All in the Game – Tommy Edwards
Rock-in Robin – Bobby Day
Tears on My Pillow – Little Anthony & The Imperials
Bird Dog – The Everly Brothers
1967
The Letter – The Box Tops
Never My Love – The Association
Funky Broadway – Wilson Pickett
Laura What's He Got that I Ain't Got – Leon Ashley
1976
Play that Funky Music – Wild Cherry
I'd Really Love to See You Tonight – England Dan & John Ford Coley
Disco Duck (Part 1) – Rick Dees & His Cast of Idiots
Here's Some Love – Tanya Tucker
1985
Money for Nothing – Dire Straits
Cherish – Kool & The Gang
Freedom – Wham!
Lost in the Fifties Tonight (In the Still of the Night) – Ronnie Milsap
1994
I'll Make Love to You – Boyz II Men
Endless Love – Luther Vandross & Mariah Carey
All I Wanna Do – Sheryl Crow
Third Rock from the Sun – Joe Diffie
2003
Shake Ya Tailfeather – Nelly, P. Diddy & Murphy Lee
Can't Hold Us Down – Christina Aguilera featuring Lil' Kim
Why Don't You & I – Santana featuring Alex Band
What Was I Thinkin' – Dierks Bentley
Today in Broadcast History compiled by Ron Robinson