Paul Kaye: Radio No Longer A Walk in the Park
Paul Kaye is the VP of Music Brands and In House Production at Rogers. When he was hired in July of 2017, it was mentioned that his position is an evolving one. True to that statement – his position remains as fluid as ever given the accelerating change for the medium and for the content creators who work in it. The last time we had Paul on the show, it was December 2016 and he was fulfilling a role at Newcap Radio. We haven't felt the need to have him back because the episode was very evergreen and stood the test of time resiliently. However, with the pandemic – it is time for a catch up.
In this episode, we spoke about the differences between "Big Bits" and "Conversational". (Spoiler: The former is passe) We also debunked some of the truths and myths surrounding live and local, and how the pandemic will result in better radio content quality, even if the economic indictors do not reflect that right now. We also talked about the future of morning radio citing two recent changes in the Winnipeg market with the bringing Brock and Dalby to afternoons on 92.1 CITI, and transplanting Roz and Mocha into the morning show on 102.3 Kiss FM. Both are glimpses into the future for radio talent… and yes they should be excited about the possibilities. And yes we did discuss what he looks for in demo. I'll even let you cut right to that part but you really shouldn't because there is so much other great stuff you'll likely need to know from the episode before you send him an mp3 or .mov of your work.
There is so much more to find out about Paul on the Episode Page.
Thanks also to the people who make this show possible every week.
Justin Dove at Core Image Studios
…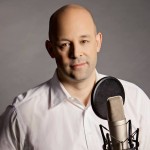 Matt Cundill works with radio groups on digital strategies and talent coaching. He recently started the Sound Off Podcast: The Podcast about Broadcast"
E-mail Matt: [email protected]
Twitter: @mattcundill
" The Sound Off Podcast is committed to helping broadcasters find their way through the digital revolution. "