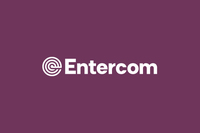 All Access
September 11, 2020
There was widespread shock across the radio and music industries with the sudden, but not unexpected, ENTERCOM layoffs and staff/responsibility realignments that took place YESTERDAY (NET NEWS 9/10), primarily across the Alternative and Country formats. The cuts set up many of those stations to have more of a hub and spoke operation with fewer people making more far-reaching programming decisions across more stations and clusters.
ENTERCOM CEO DAVID FIELD's company-wide memo explaining the moves evoked a variety of reactions. You can read it in it's entirety, here.
Many positions and duties have been eliminated during this RIF, and ALL ACCESS knows of at least the more than 30 people listed below who are now in need of jobs. If you have an opportunity for them, reach out.
And, if you are now without work as a result of the ENTERCOM RIF, please email ALL ACCESS here to be listed.
Here is the growing list of former ENTERCOM staffers from this large downsizing: HERE