ON THIS DAY in 1897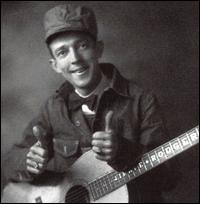 the original Jimmie Rodgers was born.
He was nicknamed "the Singing Brakeman" and "the Blue Yodeler" and is a member of the Country Music Hall of Fame.   He died before his 36th birthday, May 26 1933, from tuberculosis.
On this day in 1921, one of the founding members of BBC Radio's "The Goon Show," singer and comic actor Harry Secombe was born in Wales.  In a bit of a "strange" … four years later to the very day fellow "Goon" Peter Sellers was born.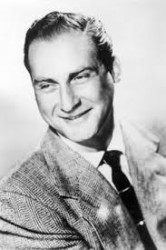 On this day in 1922,  Emmy Award-winning actor & comedian Sid Caesar was born in Yonkers, NY.
Your Show of Shows [1951], and Caesar's Hour [1956], both for NBC, provided some of the choicest humour of early TV. After a short illness he died Feb. 12 2014 at age 91.
On this day in 1932, singer Patsy Cline was born Virginia Petterson Hensley at Winchester Virginia.  The Country Music Hall of Famer was  killed in a plane crash Mar 5, 1963, at the age of 30.
On this day in 1935, The Hoboken Four, featuring a 19-year old Frank Sinatra as lead singer, appeared on Major Bowes Amateur Hour on WOR radio. The group won the competition held at the Capitol Theatre in New York City.
On this day in 1937, Canadian broadcaster Barbara Frum was born Barbara Rosberg at Niagara Falls, New York. Frum is best known for her award winning interviews from 1971-81 on CBC Radio's As It Happens, and her work on CBC TV's The Journal news feature program from Jan. 1982 until her death from leukemia March 26, 1992 at age 54.
On this day in 1941, Harry James and his orchestra recorded Miserlou for Columbia Records.
On this day in 1944, slapstick comedian Ed Wynn resumed his radio career after seven years off the air. Wynn starred in Happy Island on the NBC Blue network.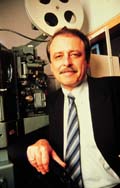 On this day in 1946, former CBC News executive/producer Mark Starowicz was born in England. From 1970 to '79, he was a producer for CBC Radio. From '82 to '92, he was the executive producer of CBC Television's The Journal. After 1992, he was an executive documentary producer for the CBC. He was made an Officer of the Order of Canada in 2004. He left the CBC in the summer of 2015 to set up his own documentary production company.
Also in 1946, Don Ameche and Frances Langford introduced the domestic strife comedy sketch 'The Bickersons' as a key element of the 'Drene Time' series which debuted this day on NBC Radio.
On this day in 1951, Tony Bennett's first hit song "Because of You" topped the charts and stayed there for 10 weeks.
On this day in 1952, CBC's first English-language TV station, CBLT in Toronto started operations… two days after Montreal's French-language station.
Also in 1952, after Atlantic Records bought Ray Charles' contract from Swingtime, Charles recorded his first session for Atlantic, cutting four songs.
On this day in 1954, disc jockey Alan Freed left Cleveland, Ohio to go to New York City and station WINS, where he would introduce the term "rock 'n' roll" to radio.
Also in 1954, the Ames Brothers recorded their next Top Ten single  "The Naughty Lady Of Shady Lane" in RCA Victor's New York studios.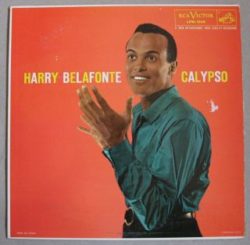 On this day in 1956, Harry Belafonte's album "Calypso," went to #1 & stayed there  for 31 weeks.
Also in 1956, 17-year old Eddie Cochran signed a one year contract with Liberty Records. Cochran would give Liberty three top 40 hits over the next three years, 'Summertime Blues,' 'Sittin' in the Balcony' and 'C'mon Everybody,' before losing his life in a car crash in Britain at age 21.
On this day in 1957, CBS-TV's Ed Sullivan Show, which aired this week from Madison Square Garden, featured pop singers Della Reese, Paul Anka and Jimmie Rodgers singing their current hits.  Many Ice Capades performers entertained as did standup comedienne Jean Carroll.
Also in 1957, singer Jackie Wilson released his first solo single, "Reet Petite" b/w 'To Be Loved,' on the Brunswick label.
In 1958, "Bat Masterson," a western starring Gene Barry, began its 108-episode run on NBC-TV.

Also in 1958, Ottawa's teen-aged heartthrob Paul Anka opened a concert tour of the Far East in Tokyo.
In 1960, the Brothers Four from the University of Washington were at Columbia Records in New York to record their 4th single (a future #2 hit) "The Green Leaves of Summer."
In 1962, "Monster Mash" by Bobby "Boris" Pickett made its debut on the charts.
In 1964, The Beatles first tour of North America landed at The Forum in Montreal for two shows.
On this day in 1966, NBC-TV headed into "Space: the final frontier."  The first episode of Star Trek, titled, The Man Trap, starring Montreal-born William Shatner, was seen on the network.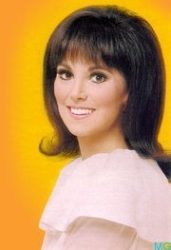 Also this day in 1966, the sitcom "That Girl" starring Marlo Thomas debuted on ABC-TV.
In 1968, The Beatles performed 'Hey Jude' on the UK television show 'Frost On Sunday' in front of an invited audience.
On this day in 1969, the voice of Superman on radio.. and TV game show host Clayton "Bud" Collyer (Beat the Clock, To Tell the Truth), died of a circulatory ailment at age 61.


In 1969, Elvis Presley released his next hit, Suspicious Minds.
In 1971, the National Academy of Recording Arts and Sciences (NARAS) gave Elvis Presley the Bing Crosby Award.  It was to honour performers who "during their lifetimes, have made creative contributions of outstanding artistic or scientific significance to the field of phonograph records."

In 1973, Marvin Gaye started a two week run at No.1 on the Billboard pop singles chart with 'Let's Get It On', his second chart topper. And The Allman Brothers started a five week run at No.1 on the album chart with 'Brothers And Sisters.'
Also in 1973, Paul Simon arrived atop the Easy Listening chart with "Loves Me Like a Rock".
On this day in 1974, Paul Anka's hit single 'You're Having My Baby' remained at #1 on the Billboard pop charts for another week.
Also in 1974, Joni Mitchell, Crosby Stills Nash & Young and The Beach Boys all appeared at  'Summersault '74' at Roosevelt Raceway in New York's Nassau County.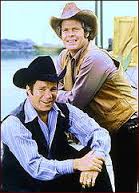 In 1975, Montreal-born William Shatner (pictured, left) starred in his first post-Star Trek TV show Barbary Coast, an ABC western premiering this night with Doug McClure and Richard Kiel. It lasted until January.
On this day in 1976, Seattle rock band Heart's debut album 'Dreamboat Annie' went gold in the US.  The album was recorded on Vancouver's Mushroom label, and contained the singles 'Magic Man' (Billboard #9) and 'Crazy on You.'
In 1977, guitarist Jimmy McCulloch quit Paul McCartney & Wings. He landed instead in a new version of the group Small Faces.
In 1979, Maureen McGovern had a big hit among adults as "Different Worlds" reached #1 on the Adult Contemporary chart.

On this day in 1980, Anne Murray released her "Greatest Hits" album.
Also in 1980, the touring US band KISS played the first of two sellout nights at London's Wembley Arena.
In 1988, Elton John sold some of his old costumes (including those famous boots he wore in the movie Tommy) and memorabilia from his concerts at a London auction for $6.2 million.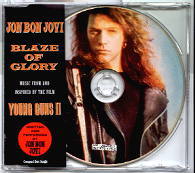 On this day in 1990, Jon Bon Jovi's Blaze of Glory hit number one on Billboard magazine's Hot 100 singles list.
The song, from the album of the same name, was the theme song from the movie Young Guns II and earned the singer an Academy Award nomination for Best Song.
On this day in 1991, guitarist Steve Clark of Def Leppard was found dead in the living room of his home in London. He was 30. A coroner found Clark died after a night of heavy drinking combined with drug use.
Also in 1991, actor Brad Davis died in an assisted suicide at age 41 after a long battle with AIDS. He played the title role in a TV mini-series about Robert F. Kennedy.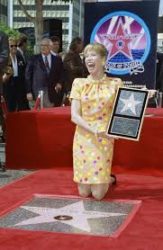 In 1992,  actress Mary Tyler Moore got a star on the Hollywood Walk of Fame.
In 1993, Kurt Cobain and Courtney Love appeared on stage together at a show in Hollywood. They performed a song they wrote together 'Penny Royal Tea'.
In 1994, "Cryin' earned Aerosmith the Best Group Video award at the 11th MTV Video Music Awards. Counting Crows were voted the Best New Artist Video for "Mr. Jones." Other winners included R.E.M., Soundgarden and Nirvana.
In 1995, R.E.M. began an 18-date tour of the U.S. with a concert at the Miami Arena. Radiohead was the opening act.
In 1997, the comedic-drama TV show "Ally McBeal"


starring Calista Flockhart debuted on Fox. It lasted through 112 episodes in five seasons.
In 1998, the first episode of "Pokémon" aired on TV.
Also in 1998, Philadelphia Mayor Ed Rendell proclaimed the week of September 8-13 as "Garth Brooks Week."
On this day in 2003, the Recording Industry Association of America, the music industry's largest trade group, filed 261 copyright lawsuits across the country against Internet users for trading songs online.
Also in 2003, the 90-minute David Bowie Live Special was beamed live from London to movie theaters from Edinburgh to Warsaw. A unique interactive feature allowed audience members to converse with Bowie and make requests.
On this day in 2004, on "60 Minutes Wednesday" Dan Rather  aired a report questioning President George W. Bush's National Guard service.  However, CBS News ended up apologizing for a "mistake in judgment" after memos featured in the report were challenged as forgeries.
Also in 2004, Mayor Oscar Goodman of the City of Las Vegas proclaimed this day as Queen Day after the British group.
In 2005, Rod Stewart was ordered to pay $2 million damages for missing a New Years concert at a Las Vegas casino in 2000. Stewart maintained he'd been unable to sing after his voice disappeared due to an operation to remove a cancerous thyroid tumour.
Also in 2005, the NFL kick-off party at Foxborough, MA featured pre-game performances by Green Day, Rolling Stones, Santana and Maroon 5.  The Patriots downed the Raiders in the opening game of the season.
In 2006, many Newcap stations in Northern Alberta debuted The Fox, replacing Cat Country. Other stations would switch from the Cat Country format in the days that followed.  The Fox was a network with local content in each station's community.
In 2007, Foxy Brown was sent to jail for a year in New York for violating her probation terms after she travelled outside New York without the court's permission and had missed anger management classes. The rapper (real name Inga Marchand), was arrested for assaulting a neighbour and in October 2006 she was put on probation for assaulting two nail salon workers in August 2004.
Also in 2007, the regrouped Smashing Pumpkins kicked off their North American tour at the Osheaga Music Festival in Montreal. The two-month trek was in support of their "Zeitgeist" album.
In 2009, longtime Daily Variety columnist & occasional TV host Army Archerd died at age 87 of a rare form of mesothelioma.  For many years until 2005 he co-hosted TV's People's Choice Awards.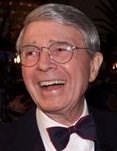 In 2011, actress Mary Fickett, who had long-running roles on the TV soaps All My Children and The Edge of Night, lost her battle with Alzheimer's Disease at age 83.
In 2012, Paul McCartney received the Legion of Honour award, France's highest public distinction, from French President Francois Hollande.
In 2013, legendary car dealer Cal Worthington — whose "Go see Cal" TV commercials made him famous from San Diego to Anchorage and Phoenix, died at home while watching Sunday football, at age 92.
In 2014, U2's "Songs Of Innocence," with the lead single, "The Miracle (Of Joey Ramone)," was made available for free download to iTunes customers. The band also performed at Apple's iPhone 6 launch event in Cupertino, CA; those who purchased the iPhone 6 got the album pre-loaded.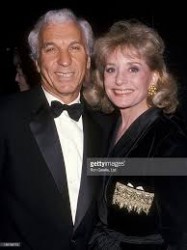 In 2015,  Lorimar co-founder and TV mogul Merv Adelson, who produced some of TV's biggest hits of the 1970s and 80s ("The Waltons," "Eight is Enough," "Alf," "Knots Landing," "Falcon Crest," "Full House" and "Dallas"),  succumbed to cancer at age 85.  He also TWICE married TV newswoman Barbara Walters in the 1980's.
Also in 2015, The Cars "Just What I Needed" topped the Boston Herald's list of the 101 greatest songs ever to come out of the city.
In 2016, Jamaican singer/songwriter and producer Prince Buster, born in 1938 as Colin Campbell, dubbed the King of Ska, died after a series of strokes at age 78.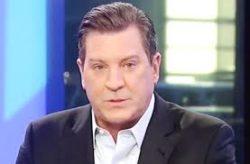 in 2017,  Eric Bolling, co-host of Fox News Channel's "The Specialists" parted ways with the network following allegations that he sent inappropriate photos to female co-workers.
Also in 2017, country music singer Don Williams, who enjoyed great success with his easy-going singing style, died of emphysema at age 78.  He recorded dozens of hits including "Tulsa Time," "Lord, I Hope This Day Is Good" and "It Must Be Love."
In 2018, Metallica donated $10,000 to the North Dakota Great Plains Food Bank during their tour stop in Grand Forks, ND. The Food Bank said that was enough to supply 30,000 meals to help those in need.
Today's Birthdays
Ventriloquist Willie Tyler (with Lester) is 80.
Actor Alan Feinstein (Santa Barbara, Falcon Crest, General Hospital) is 79.
Singer Sal Valentino (Beau Brummels) is 78.
Former CBC TV News executive Mark Starowicz (see 1946 above) is 74.
Bassist Will Lee (Late Show with David Letterman) is 68.
Actor John McGlynn (All Creatures Great & Small, Silent Witness) is 67.
Actor Mark Lindsay Chapman (Swamp Thing, Days of Our Lives, Masters of the House) is 66.
Actor Clayton Norcross (The Bold & the Beautiful, Youthful Daze) is 66.
Actor Ric Reitz (Surface, My Parents My Sister and Me) is 65.
Actor Julian Ritchings (Orphan Black, Todd & the Book of Pure Evil) is 65.
Actress Heather Thomas (Lee Majors' The Fall Guy) is 63.
Ottawa-born actress Sonja Smits (Bury the Lead, Traders, The 11th Hour, Street Legal) is 62.
Singer Aimee Mann is 60.
Bassist David Steele of Fine Young Cannibals is 60.
Actor David Knell (Mr. Sunshine, Bret Maverick) is 59.
Actor Thomas Kretschmann (Dracula) is 58.
Actor David Lee Smith (CSI: Miami) is 57.
Actor Mitchell Whitfield (Friends, W.I.T.C.H., Minor Adjustments) is 56.
Singer Marc Gordon of Levert is 56
Actress Michelle Johnson (Dallas: War of the Ewings, The Love Boat) is 55.
Actor Brian Huskey (Veep, Neighbors, Children's Hospital) is 52.
Singer Neko Case (New Pornographers) is 50.
Former TV host/actress Brooke Burke Charvet (Dancing With the Stars, Wild On) is 49.
Actor/producer David Arquette (In Case of Emergency, Pelswick, The Outsiders, Celebrity Name Game) is 49.
Actor Henry Thomas (Nightmares & Dreamscapes) is 49.
Actor Martin Freeman (Fargo, BBC's The Office, The Hitchhiker's Guide To The Galaxy) is 49.
TV host/radio personality/MTV VJ Lisa Kennedy Montgomery (Kennedy, Fox Business Network) is 48.
Actress Cari Shayne (General Hospital, Beverly Hills 90210) is 48.
NBC News reporter Kristen Dahlgren is 47.
Actor Julio Perillán (Still Star Crossed) is 47.
Drummer Richard Hughes of Keane is 45.
Actor Larenz Tate (Family Matters, The Royal Family) is 45.
Actress Jessica Duffy (Supernova 45) is 44.
Actor Nate Corddry (Mom, Harry's Law) is 43.
Actress Jennifer Lafleur (Guiding Light) is 41.
R & B singer Alecia 'Pink' Moore is 41.
Singer-songwriter Eric Hutchinson is 40.
Actor Jonathan Taylor Thomas (Home Improvement, Smallville) is 39.
Television personality Austin "Chumlee" Russell (Pawn Stars) is 38.
Actress Vanessa Baden (Kenan & Kel, Fail) is 35.
Actor Jake Sandvig (Twenty Good Years, Cracking Up) is 34.
Rapper/singer/songwriter Wiz Khalifa is 33.
Actress Ashlynn Ross (American Horror Story) is 31.
Actress Ella Rae Peck (Meet the Robinsons, Deception, Gossip Girl) is 30.
Actress Molly C. Quinn (Castle) is 27.
Actress Pepi Sonuga (Famous in Love, The Fosters) is 27.
Actor Matthew Josten (Rodney) is 23.
Actor Gaten Matarazzo (Stranger Things) is 18.
Chart Toppers – September 8
1951
Because of You – Tony Bennett
Come on-a My House – Rosemary Clooney
I Get Ideas – Tony Martin
Always Late (With Your Kisses) – Lefty Frizzell
1960
It's Now or Never – Elvis Presley
The Twist – Chubby Checker
Volare – Bobby Rydell
Alabam – Cowboy Copas
1969
Honky Tonk Women – The Rolling Stones
Sugar, Sugar – The Archies
Green River – Creedence Clearwater Revival
A Boy Named Sue – Johnny Cash
1978
Grease – Frankie Valli
Boogie Oogie Oogie – A Taste of Honey
Hot Blooded – Foreigner
Blue Skies – Willie Nelson
1987
La Bamba – Los Lobos
I Just Can't Stop Loving You – Michael Jackson with Siedah Garrett
Only in My Dreams – Debbie Gibson
She's Too Good to Be True – Exile
1996
Macarena (bayside boys mix) – Los Del Rio
I Love You Always Forever – Donna Lewis
Twisted – Keith Sweat
She Never Lets It Go to Her Heart – Tim McGraw
2005
We Belong Together – Mariah Carey
Listen To Your Heart – D.H.T.
Pon De Replay – Rihanna
Mississippi Girl – Faith Hill
Today in Broadcast History is compiled by Ron Robinson