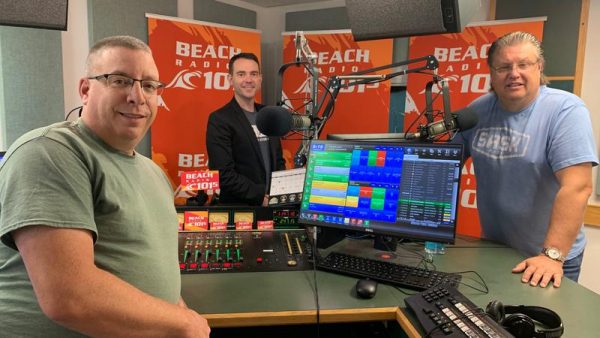 NEW WAVES
PA NOW
September 5, 2020
.
Fall is in the air but an 'endless summer' is only just beginning on our local airwaves.
Prince Albert and region now has a new golden beach that stretches far and wide and, according to the Jim Pattison Broadcast Group, promises a Classic Hits sound from the 1980s and 90s that appeals to everyone.
The music radio format is one of the most popular and successful in North America.
101.5 FM Beach Radio burst into life at 9 a.m. this morning. It replaces the XFM brand.
Only the best
"Classic Hits is really popular because it's solid gold," program director Danny Kid told paNOW. "Everyone knows the songs. These are nothing but amazing hits. You'll hear everything from Cyndi Lauper to AC/DC. It's crazy good."
He said the format encompasses the very best in what is regarded as the most iconic two decades in pop music history with artists such as Prince, R.E.M., Alanis Morissette, Bryan Adams, Bon Jovi and Queen. And he stressed it's not only audiences who grew up in that era who love the format.
"It's also very popular with teenagers," he explained. "You think about all the reboots happening these days, all the synthwave electronic music coming out. This is the source material – the 80s synth – that's why I also think Classic Hits does so well"