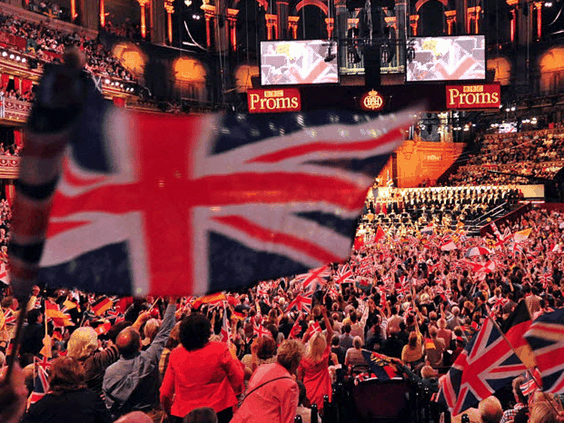 One of the contentious issues was the line in Rule, Britannia that says, 'Britons never, never, never shall be slaves'

August 26, 2020
Rule, Britannia, a patriotic anthem written more than 200 years ago to celebrate freedom and in defiance of "haughty tyrants," has fallen victim to the czars at Britain's national broadcaster, the BBC.
Land of Hope and Glory (Mother of the free are the next words of the song) also appears to have fallen foul of the culture wars.
The two songs are regular features of the BBC's most popular classical musical festival The Proms. The audience at The Last Night of the Proms, held at the Royal Albert Hall, London, often wave flags and raise balloons as they sing along to them.
This week, following reports that the two songs were being axed from the festival program, the BBC issued a statement to clarify that orchestral versions would be played — but no soloist would be singing the lyrics.
And without a live audience because of COVID, there would be no sing-along.
One of the contentious issues was the line in Rule, Britannia that says, "Britons never, never, never shall be slaves."
Read More HERE