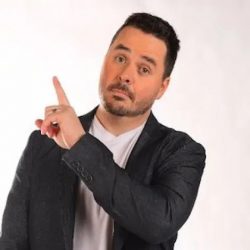 August 25, 2020
Winnipeg radio veteran Dave Wheeler will be returning to the airwaves next week with a new morning show.
Energy 106 has announced Wheeler will join existing morning host Tyler Carr and new co-host Jasmin Laine.
It's been just over two years since Winnipeg listeners heard Wheeler on the FM dial following his firing in July 2018 from 92.1 CITI. Rogers Media cut ties with the broadcaster over controversial comments about transgender people. Two months later, Wheeler launched a $1.4 million lawsuit against his former employer seeking lost wages and damages.
Read More HERE