Tom Webster is a Senior VP at Edison Research. There are a few spots on our company calendar we circle in anticipation of Tom. It's either a data release for Edison's Share of Ear, an Infinite Dial Study, or an address at Podcast Movement. This month we would have heard Tom at PM20 but with 2020 being as it is, this episode will have to serve as our fix.
In this episode you will hear about some of the differences between Canadian and U.S. radio listening habits, our discussion around Pandora being unavailable in Canada, and the effects the CBC is having on our listening. We also get into podcasting's growth and what's ahead for an industry closing in on $1 Billion in ad revenue. We also revisited two of Tom's talks from Podcast Movement and discussed if your podcast needs to be in places beyond the RSS feed and if enough mainstream content is being created to satisfy America's podcast appetite. Finally Tom offers lots of advice for the independent podcaster who might be feeling the squeeze from large podcasting creators occupying most of the discovery space.
We mentioned that Tom has a newsletter worth signing up for called I Hear Things.
There's also more about this episode on our website, including links to the shows Tom made mention of in the podcast.
Please support our sponsors including:
Justin Dove at Core Image Studios
…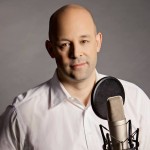 Matt Cundill works with radio groups on digital strategies and talent coaching. He recently started the Sound Off Podcast: The Podcast about Broadcast"
E-mail Matt: [email protected]
Twitter: @mattcundill
" The Sound Off Podcast is committed to helping broadcasters find their way through the digital revolution. "