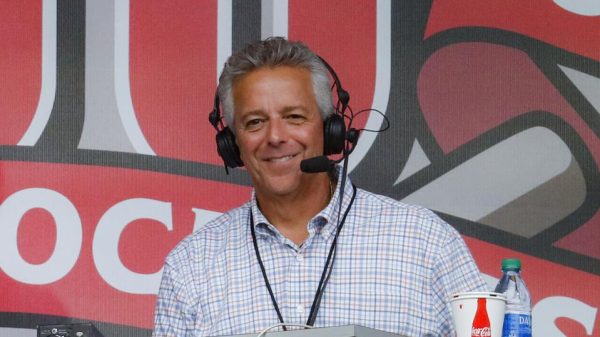 by Tommy Beer
August 20, 2020
The Cincinnati Reds have suspended play-by-play broadcaster Thom Brennaman from working the team's games after he uttered a homophobic slur on the air Wednesday, apparently unaware that the broadcast had returned from a commercial break.
Brennaman could be heard saying on the Fox Sports Ohio broadcast, "One of the f*g capitals of the world"—it was unclear what city he was referring to—moments after the feed returned from a commercial before the top of the seventh inning in the first game of a doubleheader at Kansas City.
Brennaman was taken off the broadcast in the fifth inning of the second game, with alternate play-by-play man Jim Day relieving him.