Alan Cross loves music. Over the last few months we have done a few episodes discussing radio on a pandemic planet. But what about the music industry? What about the business side of music? It is especially curious given that music's entire business model has been turned on its head since 1999. Income has shifted from selling physical music to subscriptions and live touring; the latter of which is now effectively cancelled for this year, and possibly next year.
In this episode, Alan talks about the latest round of RIAA takedowns to hit podcasting and how it's problematic for podcasters who violate copyright but also for musicians who are essentially leaving money on the table. We discussed the durability of the Ongoing History of New Music and how it has transitioned into becoming one of the planet' most downloaded podcast. We talked about the impact the pandemic is having on the music industry, how musicians are reverting to new marketing strategies and how concert promoters like Live Nation are handling the severe downturn in business.
Alan is also the host of the Geek and Beats podcast and also manages a music blog called A Journal of Musical Things.
…
.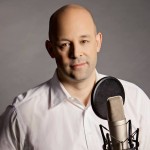 Matt Cundill works with radio groups on digital strategies and talent coaching. He recently started the Sound Off Podcast: The Podcast about Broadcast"
E-mail Matt: [email protected]
Twitter: @mattcundill
" The Sound Off Podcast is committed to helping broadcasters find their way through the digital revolution. "