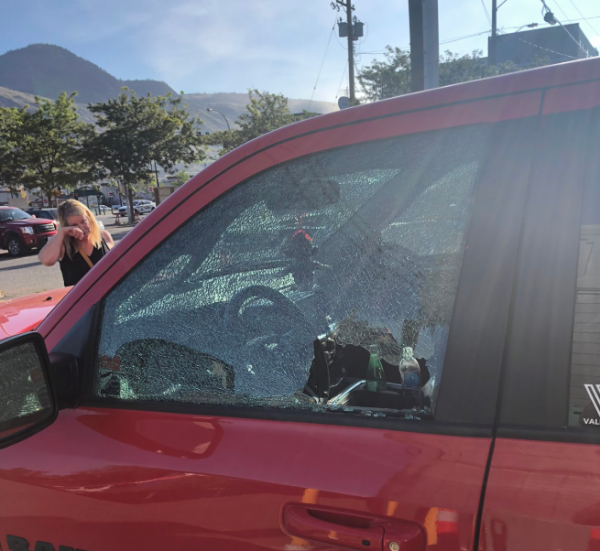 August 4, 2020
An Alberta radio host is upset with the Premier of B.C. after having his truck window smashed in downtown Kamloops.
Terry Evans says he and his wife were helping his daughter move in Victoria. The pair were on their way back to Alberta, and while in Kamloops this morning his driver-side window on his truck was smashed in.
That happened in the Delta Hotel parking lot, on Victoria Street between 5th and 6th avenues.
Evans says his Alberta license plates were "hidden," but his Edmonton Oilers decal was showing. He reported the incident online to Kamloops RCMP and has not heard anything back. Nothing was stolen from his vehicle.
Evans is the morning show host for K97 in Edmonton, a sister radio station to Radio NL under Stingray Radio.
He feels the incident was because his vehicles is from out-of-province.
"I'm a born and raised B.C. boy residing in St Albert, AB. Helped my daughter move to her new place in Victoria this past weekend, contributed a couple grand to the local economy woke up to this in Kamloops today. Too much faith in the good of B.C., I suppose," Evans says on Twitter.
Read More HERE