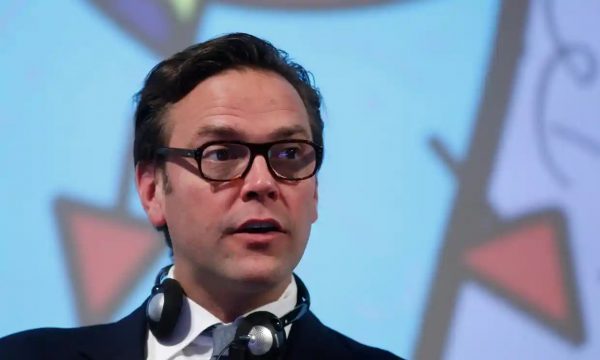 July 31, 2020
James Murdoch has resigned from the board of News Corp, the media company said on Friday, citing "disagreements" over editorial content.
The resignation severs Murdoch's final formal link to the media empire his father, Rupert Murdoch, created. James's older brother Lachlan heads Fox Corporation.
In a letter of resignation filed on Friday afternoon, Murdoch wrote: "My resignation is due to disagreements over certain editorial content published by the company's news outlets and certain other strategic decisions."
News Corp's News UK division owns the Times, the Sunday Times and the Sun newspapers. Its other assets include Dow Jones, the owner of the Wall Street Journal, broadsheet newspaper the Australian, and the Australian tabloids the Daily Telegraph, the Herald Sun and the Courier-Mail.
The Murdochs' other media company, Fox Corp, is the parent company of Fox News and the Fox broadcast network, created after 21st Century Fox sold its entertainment assets to the Walt Disney Company last year.
Read More HERE