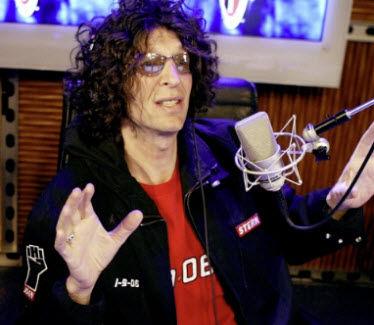 Courtesy of

July 31, 2020
Howard Stern remains the biggest talent on SiriusXM but his contract expires at year-end. Speaking during the satellite broadcaster's second quarter earnings call Thursday, CEO Jim Meyer said he continues to be in talks with its star host about signing a new satellite radio deal. So far, the process is playing out much like it has for the last three contract renegotiations.
"I've been clear — I want Howard Stern to work at SiriusXM for as long as Howard Stern wants to work," said Meyer. He said he has been in talks with Stern's team since late last year, and after some delays to the negotiations because of the COVID-19 pandemic, the discussions have resumed. "I know what Howard wants and we're trying to figure out [how] to make all those things work together," said Meyer.
But while the process isn't any different than when Meyer last negotiated with Stern five years ago, he also told analysts he doesn't want to be "overly optimistic" that SiriusXM will be able to keep Stern's show in its current three-day-a-week form. "At the end of the day it is going to come down to what does Howard want," Meyer added. Even if SiriusXM isn't able to work out a new deal with Stern or if the 66-year old host were to retire, the satellite broadcaster have the rights to air Stern's library of shows for seven years.
"Howard is performing at the top of his game right now and he has been for a long time. I couldn't be happier with the status of Howard's show, in particular given the transition he's made from doing everything in our studios in New York to doing it remotely," said Meyer. "From everything that I can tell, Howard is very happy with what he is doing, and I can tell you it matters when Howard is happy, his shows are better."
Read More HERE