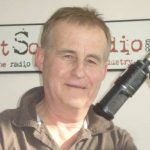 ON THIS DAY in 1911
conductor & violinist George Liberace was born in Menasha Wisconsin. The brother of the flashy pianist conducted the orchestra for most of his TV & concert appearances. He died of leukemia Oct 16, 1983 at age 72.
In 1912, columnist & TV personality Irv Kupcinet was born in Chicago.  Kup's Show, for some years called At Random, was a 27 year Saturday night fixture on Chicago TV.  For a time he was paired with Jack Brickhouse on Chicago Cub radio broadcasts.   He died of complications from pneumonia Nov. 10 2003 at age 91.
In 1916, game show producer Bill Todman was born in New York City.  He first teamed with longtime partner Mark Goodson to produce radio shows, then moved seamlessly into game shows for TV.   Their hits include The Price is Right, To Tell the Truth, Beat the Clock, I've Got a Secret, & What's My Line. Todman diversified the partnership into newspapers & real estate which earned them many more millions than the TV shows. He died from a heart condition July 29 1979, two days short of his 63rd birthday.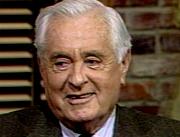 In 1919, sportscaster Curt Gowdy was born in Green River Wyoming.  Before emerging on the national scene he was a baseball broadcaster for first the Yankees & then the Red Sox.  Later, for ABC, CBS, NBC & HBO, he would do TV play-by-play on the World Series, All Star Games, Rose Bowls, Super Bowls & the Olympics.  He was 1970 recipient of the George Foster Peabody Award for achievement in radio and TV.  When most other assignments dropped off he continued as the host of ABC's American Sportsman.  He died of leukemia Feb 20, 2006 at age 86.
In 1930, the long-running radio crime drama The Shadow aired for the first time on CBS.  It would be a radio favorite for the next 24 years, mostly on Sunday afternoons on Mutual.
In 1933, listeners turned up the radio to hear the announcer introduce for the first time  'Jack Armstrong, the All-American Boy!'  The show was one of the longest-running adventure programs on radio, continuing until 1951. Armstrong was Hudson High School's football hero and the hero who saved the day from dastardly villains. Somehow, these adventures would take Jack and his cousins, Betty and Bill Fairfield, to exotic locales where they would make use of industrialist Uncle Jim's yacht and a hydroplane they referred to as the Silver Albatross.
In 1942, Harry James and his band recorded the classic 'I've Heard that Song Before,' for Columbia Records.
Band singer Helen Forrest was the vocalist on the million-seller.
In 1959, Neil Sedaka recorded his first Top Ten hit  "Oh! Carol." He'd written it with Howard Greenfield about his then-girlfriend, the now internationally-known singer/songwriter Carole King.
In 1964, country Music Hall of Famer Jim Reeves was killed just 3 weeks short of his 41st birthday, when his single-engine Beechcraft crashed near Nashville. Gentleman Jim started as a DJ, first at KGRI in Henderson, Texas; then at KWKH in Shreveport, LA (the home of the Louisiana Hayride in the early 1950s). Hits include Four Walls, He'll Have to Go, I'm Getting Better, Am I Losing You, Welcome to My World and I Guess I'm Crazy. Reeves became a member of the Grand Ole Opry in 1955.   He had his own TV series on ABC in 1957.

Also in 1964, Martha & the Vandellas released their biggest hit, a future #2 pop single, 'Dancing in the Street,' which they had recorded in just two takes.
In 1968, in London, the Beatles recorded their future smash "Hey Jude." It topped Billboard's Hot 100 singles chart for nine weeks, making it the megagroup's biggest hit.
In 1969, after two hours of opening acts (during which time he grappled with a severe case of stage fright), Elvis Presley debuted his new Vegas show at the International Hotel, his first stage appearance since 1961.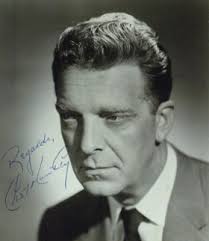 In 1970, TV news anchor Chet Huntley retired from NBC, ending "The Huntley-Brinkley Report" after 14 years. The newscast was renamed "NBC Nightly News," a title it still carries.
In 1971, the first men to ride in a vehicle on the moon did so in the LRV (lunar rover vehicle). This example of a lunar dune buggy carried Apollo 15 astronauts David R. Scott and James B. Irwin for five miles on the lunar surface. Their first stop at the rim of Elbow Crater was televised back to Earth to millions of viewers. The moon ride lasted two hours and the astronauts were heard to exclaim, "There's some beautiful geology out there!"
Also in 1971, "You've Got a Friend" by James Taylor topped the charts.  The Grammy-winning Carole King song was the first of ten #1's Taylor would score during the 1970's.
In 1972, Chicago's fifth album "Chicago V," in release for only three weeks, was certified as a Gold Record.  The LP contained the summer favorite, "Saturday In The Park."
In 1974, Jim Pattison completed the sale of Winnipeg radio stations CFRW AM & FM to CHUM Radio, after the CRTC approved the deal on July 5th.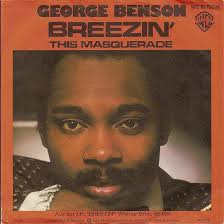 In 1976, 
George Benson
 started a two-week run at No.1 on the Billboard album chart with 'Breezin'.
Also in 1976, Blue Oyster Cult's "Don't Fear The Reaper" was released.  That same day the single "Still The One" by Orleans was released.
In 1977, The Starland Vocal Band debuted their summer replacement variety series on CBS-TV. The show gave regular cast member David Letterman his first national exposure.
In 1978, orchestra leader Enoch Light, the first musician to go to extreme lengths to create high-quality recordings that took full advantage of the technical capabilities of home audio equipment of the late 1950s and early 1960s, died at age 70.
Also in 1978, the No. 1 Billboard Pop Hit was "Miss You," by The Rolling Stones. The song was the band's eighth No. 1 single.
In 1979, James Taylor played a free concert in New York's Central Park in support of the city's campaign to restore the park's Sheep Meadow.
In 1980, actor Bobby Van, best known as a TV game show panellist (Tattletales) & host (Showoffs, The Fun Factory, Make Me Laugh), lost his battle with brain cancer at age 49.
Also in 1980, John Phillips of the Mamas and the Papas was arrested by the FBI for possession of cocaine. He was sentenced to five years behind bars, but instead gave 250 hours worth of anti-drug lectures, the judge's alternative sentence.
In 1981, Ozzy Osbourne's solo debut, "Blizzard Of Oz," featuring the guitar work of the late Randy Rhoads, went gold in the U.S. The album eventually achieved multi-platinum status with sales of 6 million copies worldwide.
Also in 1981, Debbie Harry, lead singer of the 1970's new wave group 'Blondie,' released a solo album, "Koo Koo." It included a controversial picture of the singer with long needles penetrating her cheeks. Though a hit in the UK the album failed to crack the Top 20 in the US.
In 1984, one armed actor Bill Raisch, remembered as the real killer Fred Johnson on TV's original The Fugitive, succumbed to lung cancer at age 79.
Also in 1984, Leeza Gibbons made her first appearance on TV's Entertainment Tonight, where she remained for 11 years.
In 1986, influential jazz pianist "Teddy" Wilson, who starred in the Benny Goodman Trio & Quintet, and played on many of the legendary Billie Holliday's recordings, died at age 73.
In 1987,the Guns and Roses song "Appetite for Destruction" was released.
In 1989, CBC Newsworld made its debut on cable. The news and information channel went on the air on cable systems across Canada. Today it is labelled CBC News Network.
In 1990, Zsa Zsa Gabor was released from jail in El Segundo, California, after serving a 72-hour sentence for slapping a Beverly Hills police officer.
In 1991, Bryan Adams was enjoying his third week at No.1 on the UK singles chart with '(Everything I Do) I Do It For You'. The Canadian's single stayed at No.1 for a record-breaking sixteen weeks.
In 1994, English singer Anne Shelton, who in World War Two became one of the best loved singers to be heard on the radio, especially by members of the armed forces, died at age 66.
In 1995, CHPQ Parksville got the okay to move from 1370 KHz to 1350 KHz, and increase power from 1000 to 10,000 watts. The station, which had signed on in Dec. 1973, moved to FM in January 2002, as CIBH-FM 'The Beach' at 88.5 MHz. 
Also in 1995, the Disney Corp. announced they had acquired the ABC TV & radio networks and stations from Capital Cities for 19 billion dollars.
Still  in 1995, selling 331,000 copies, Selena's "Dreaming of You," her first English album, debuted at No. 1 on the Billboard chart. The slain Tejano singer became the first Latin artist ever to debut at No. 1.
In 1996, Ottawa-born Alanis Morissette kicked off her first big-time Canadian tour with a show before 15,000 at General Motors Place in Vancouver. The concert had sold out in less than an hour two months earlier.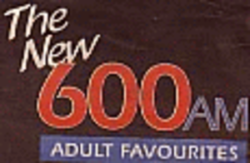 In 1998, Vancouver's CKBD 600 AM dropped its contemporary Christian music programming after two years of very low ratings.  The new format was "Unforgettable . .  Adult Favourites" which included music from Perry Como, Dean Martin, Doris Day, Paul Anka and Glenn Miller.
Also in 1998, actor Gary Coleman (of TV's Diff'rent Strokes) turned himself in to police after allegedly punching a female fan who asked for his autograph.
Still in 1998, actor Nicolas Cage was on hand as his star was unveiled on the Hollywood Walk of Fame.
In 1999, Christina Aguilera scored her first Billboard No.1 single with 'Genie In A Bottle.'  The song spent 5 weeks at No.1 and won Aguilera the Best New Artist Grammy for the year.
Also in 1999, Wu-Tang Clan member Ol Dirty Bastard, (real name Russell Jones) was arrested for crack and marijuana possession in New York after being stopped by police during a routine traffic offence.
In 2001, BBC producer John Walters died aged 63. Walters produced and worked with Radio 1 DJ John Peel to broadcast some of the most groundbreaking music of an era, after joining the Beeb in 1967.
in 2004, actress Virginia Grey died in Los Angeles at age 87. Grey appeared in over 100 films and 40 TV shows, including Wagon Train and the miniseries Arthur Hailey's The Moneychangers.
In 2006, Guns N' Roses frontman Axl Rose visited the Teenage Cancer Trust Ward in London to talk to patients about their illnesses and interests. "We were so touched that Axl wanted to visit," said the ward's CEO, Simon Davies. The visit came at the end of a GN'R European tour.
In 2007, Lynyrd Skynyrd headlined a benefit concert in Aspen, CO, to benefit the Doug Flutie Foundation for Autism. Flutie, a former NFL and CFL quarterback, has a son who suffers from autism.
In 2008, Alice Cooper broke a rib and damaged some ligaments after falling during a concert in Redmond, Oregon. Rather than take time off as doctors recommended, Alice continued to tour.
In 2009, British-born producer Harry Allan Towers succumbed to pneumonia and heart failure in Toronto at age 88. Formerly a child actor, he became a prolific radio writer during WWII while serving in the Royal Air Force.  His company, Towers of London sold syndicated radio shows around the world, including The Lives of Harry Lime and The Black Museum with Orson Welles, Horatio Hornblower with Michael Redgrave, and Sherlock Holmes with John Gielgud and Ralph Richardson.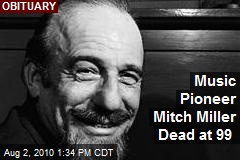 In 2010, the Coluimbia Records executive who nurtured the early careers of Tony Bennett, Johnny Mathis, Doris Day and Rosemary Clooney, Mitch Miller died at the age of 99.  He also hosted a Sunday evening CBS Radio interview show in the late 1950's, headed up the early 60's NBC TV show 'Sing Along with Mitch', and became controversial over his famous dislike of, and resistance to, rock & roll.
In 2012, noted author, intellectual and TV gadfly Gore Vidal succumbed to pneumonia at age 86. He wrote several plays for television in the 1950's and again in the 1980's, and was a memorable guest on early TV talk shows. For the 1968 political conventions he teamed with conservative William F. Buckley as feuding commentators for ABC-TV.
Also in 2012, singer Johnny Mathis, for the second time, underwent replacement surgery for his right hip.
In 2013, actor Michael Ansara, who had co-starring roles in the TV series Broken Arrow,  Law of the Plainsman, and Rambo, lost a battle with Alzheimer's Disease at age 91.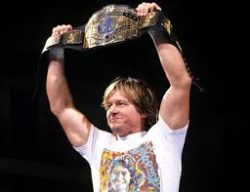 In 2015,  Saskatoon-born professional wrestler 'Rowdy' Roddy Piper, hailed by WWE CEO Vince McMahon as one of the most "entertaining, controversial and bombastic wrestling performers ever," died of a heart attack triggered by a pulmonary embolism at age 61.
Also in 2015, U2 wrapped up an eight show stand at New York's Madison Square Garden with a surprise appearance by Bruce Springsteen. The Boss and U2 performed "I Still Haven't Found What I'm Looking For" and "Stand By Me."
In 2016, petite Toronto-born singer Pat Hervey, known in the 1960's as Canada's Brenda Lee, lost her 15-month battle with esophageal cancer at age 69.  She appeared on such early CBC-TV shows as Holiday Ranch & The Tommy Hunter Show; her biggest hit was 1962's Mr. Heartache.
In 2017, Discovery Communications announced an agreement to buy Scripps Networks Interactive for $11.9 billion, a bet that a bigger footprint in lifestyle programming—like the kind seen on TLC, HGTV and Food Network—would help it weather the upheaval in cable television.
Today's Birthdays
Actor Don Murray (Knots Landing, Sons & Daughters) is 91.
Jazz composer-musician Kenny Burrell is 89.
Actress France Nuyen (Santa Barbara, St. Elsewhere) is 81.
Actress Susan Flannery (The Bold and the Beautiful, Days of Our Lives) is 81.
Singer Lobo is 77.
Actress Geraldine Chaplin (My Cousin Rachel, Dinotopia) is 77.
Singer Gary Lewis of Gary Lewis and the Playboys is 75.
Actor Lane Davies (The Bay, General Hospital, Santa Barbara) ia 70.
Actor Barry Van Dyke (Murder 101 TV Movies, Diagnosis Murder, Airwolf) is 69.
Actor Alan Autry (In the Heat of the Night, Grace Under Fire, Hart of Dixie) is 68.
Actor James Read (Wildfire, Remington Steele) is 67.
Actor Michael Biehn (TV's Magnificent Seven, Adventure Inc.) is 64.
Actor Al Sapienza (Person of Interest, Brotherhood, The Sopranos, General Hospital) is 64.
Actor Paul Provenza (Northern Exposure, Empty Nest) is 63.
Actor Dirk Blocker (Brooklyn Nine-Nine, Black Sheep Squadron) is 63.
Singer-guitarist Daniel Ash (Love and Rockets, Bauhaus) is 63.
AXS-TV/Dallas Mavericks owner Mark Cuban (Shark Tank) is 62.
Drummer Bill Berry (R.E.M.) is 62.
Actress Laura Soltis (Hiccups) is 59.
Actor Wesley Snipes (Happily Ever After: Fairy Tales for Every Child) is 58.
Actor Larry Romano (The King of Queens, Kristin, Public Morals) is 57.
Country singer Chad Brock is 57.
Musician Fatboy Slim is 57.
Guitarist Jim Corr of The Corrs is 56.
Actor/TV host Dean Cain (Lois & Clark: New Adventures of Superman, Hit the Floor, Masters of Illusion, Access Hollywood) is 54.
Actor Jim True-Frost (The Wire, Treme, Z: The Beginning of Everything) is 54.
Actor Rudoph Martin (Beggars & Choosers, All My Children) is 53.
Actor Loren Dean (Who is Simon Miller?, Terriers) is 51.
Actor Ben Chaplin (The Book of Negroes) is 50.
Montreal-born actress Amanda Stepto (Degrassi: The Next Generation) is 50.
Actress Eve Best (Nurse Jackie, The Honourable Woman) is 49.
Toronto-born actress Christina Cox (Defying Gravity, Blood Ties, F/X: The Series) is 49.
Actress Emilia Fox (Silent Witness, Merlin) is 46.
Anchorage-born actress Annie Parisse (Law & Order) is 45.
Actor Robert Sutherland Telfer (Saved by the Bell: The New Class) is 43.
Actor James Harvey Ward (True Blood, 10,000 Days, Saints & Sinners) is 42.
Country singer Zac Brown of the Zac Brown Band is 42.
Actor B.J. Novak (The Office) is 41.
Actor Eric Lively (So Weird, A Minute with Stan Hooper, The L Word, Modern Men) is 39.
Country singer Blaire Stroud (3 of Hearts) is 36.
Actress Wunmi Mosaku (Dancing on the Edge, Vera) is 34.
Singer Shannon Curfman is 34.
Actor Charlie Carver (The Leftovers, Desperate Housewives, Teen Wolf) is 32.
Actress Alexis Knapp (Ground Floor) is 31.
Actress Zelda Williams (The Legend of Korra) is 31.
Actress Jessica Williams (The Daily Show, Just for Kicks) is 31.
Actress Sofia Pernas (The Young & the Restless) is 31.
Actor Joey Richter (Edgar Allan Poe's Mystery Dinner Party) is 31.
Rapper Lil Uzi Vert is 26.
Actor Blake Michael (Dog with a Blog) is 24.
Actor Rico Rodriguez (Modern Family) is 22.
Chart Toppers – July 31st
1948
You Can't Be True, Dear – The Ken Griffin Orchestra (vocal: Jerry Wayne)
Woody Woodpecker Song – The Kay Kyser Orchestra (vocal: Gloria Wood & The Campus Kids)
It's Magic – Doris Day
Bouquet of Roses – Eddy Arnold
1957
Teddy Bear – Elvis Presley
Love Letters in the Sand – Pat Boone
It's Not for Me to Say – Johnny Mathis
Bye Bye Love – The Everly Brothers
1966
Wild Thing – The Troggs
Lil' Red Riding Hood – Sam the Sham & The Pharoahs
I Saw Her Again – The Mamas & The Papas
Think of Me – Buck Owens
1975
The Hustle – Van McCoy & The Soul City Symphony
I'm Not in Love – 10cc
One of These Nights – Eagles
Touch the Hand – Conway Twitty
1984
When Doves Cry – Prince
Ghostbusters – Ray Parker Jr.
State of Shock – Jacksons
Angel in Disguise – Earl Thomas Conley
1993
Can't Help Falling in Love – UB40
Whoomp! (There It Is) – Tag Team
I'm Gonna Be (500 Miles) – The Proclaimers
Chattahoochee – Alan Jackson
2002
Complicated – Avril Lavigne
Hero – Chad Kroeger featuring Josey Scott
Hot In Herre  – Nelly
The Good Stuff – Kenny Chesney
2011
Party Rock Anthem – LMFAO featuring Lauren Bennett & GoonRock
Give Me Everything (Tonight) – Pitbull featuring Ne-Yo, AfroJack & Nayer
Last Friday Night (T.G.I.F.) – Katy Perry
Dirt Road Anthem – Jason Aldean