If you're a Gen Xer, you likely know Stu Jefferies. He was the host of the venerable CBC TV show Good Rockin' Tonight which ran from 1983 to 1993. The Canadian reply to NBC's Friday Night Videos carried it's weight and powered the Cancon to kids whose parents were too cheap to spring for MuchMusic. Yes… this was a thing. If all you know about Stu is his stint on TV, then here is the rest of the radio story. It all started in Winnipeg, went to Saskatchewan, Vancouver, Edmonton, and then back to Vancouver, Burlington, and finally Toronto. There was some country thrown in, some Country television, and finally he landed at what became Boom.
In this episode you'll get your fill of Winnipeg and what it mean to grow up on the legendary radio in the city that sprung the Guess Who, Randy Bachman and Neil Young. You'll also hear how he led a hectic travel schedule to accommodate working on television. And finally, with the pandemic in full swing, we discuss what it is like to work from home doing radio with podcasting's most popular tool, the Rodecaster Pro. (Yes, Stu even provides a review)
As always there is more on the episode webpage including tons of additional video footage of things I consider important.
A special thanks to the people who make this show possible every week.Promosuiteand Nlogic's Business services.
…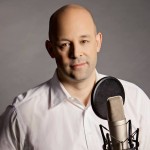 Matt Cundill works with radio groups on digital strategies and talent coaching. He recently started the Sound Off Podcast: The Podcast about Broadcast"
E-mail Matt: [email protected]
Twitter: @mattcundill
" The Sound Off Podcast is committed to helping broadcasters find their way through the digital revolution. "