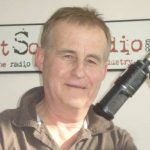 ON THIS DAY in 1892

,
comedian Joe E. (Evan) Brown was born in Holgate Ohio. After a lengthy career that took him from circus acts to vaudeville to Broadway to Hollywood, he ended up guesting on radio & TV in the 1950's & 60's.  He died following a stroke July 6, 1973 at age 80.
In 1901, singer/bandleader Rudy Vallee was born in rural Vermont.  In the 1920's and 30's he was host of radio's first big variety show, The Fleischmann's Yeast Hour, which introduced to the American public the likes of Jack Benny, Eddie Cantor & Kate Smith. Both The Aldrich Family & We The People originated as sketches on the Vallee show before becoming radio hits on their own.  He died July 3, 1986 at age 84.
In 1910, announcer Bill Goodwin was born in San Francisco. He was for years the announcer on The Burns & Allen Show, and as well was incorporated into the script playing a ladies man.  He was spokesman for Swan Soap and Maxwell House Coffee, among others, on radio; Carnation Evaporated Milk on television.  His last job was on The Bob Hope Radio Show (1953-55.)  He died following a heart attack May 9 1958 at age 47.
In 1911, bit playing actress Ann Doran was born in Amarillo Texas. By one count she appeared in 500 movies & 1000 TV shows, the latter over a working span of 36 years.  Her last three assignments in the late 80's were Twilight Zone, Cagney & Lacey, and Hunter.  She died Sept. 19 2000 at age 89.
In 1914, bandleader Carmen Dragon was born in Antioch Calif. He conducted the Hollywood Bowl Symphony Orchestra on NBC Radio's "Standard Oil Hour"  broadcast for elementary schools in the late 1940s. On a less cultural level he conducted the orchestra on Maxwell House Coffee Time, for the Bickersons, and The Railroad Hour starring Gordon Macrae. His son Daryl continues the family's musical tradition as the Captain of The Captain & Tennille. Carmen died Mar 28, 1984 at age 69.
In 1922, future CBS TV announcer Art Hannes was born in Kentucky. His voice was most often heard nationally on The Ed Sullivan Show. He died March 30 1992 at age 69.
In 1933, the first singing telegram was sent. It was given to radio star Rudy Vallee on his 32nd birthday.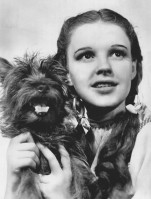 In 1939, Judy Garland recorded one of the most famous songs of the century with the Victor Young Orchestra. The tune became her signature song and will forever be associated with the singer-actress. Garland recorded "Over the Rainbow" for Decca Records. It was the musical highlight of the film, "The Wizard of Oz".
In 1951, "Come On-a My House" by Rosemary Clooney topped the charts and stayed there for 8 weeks.
In 1954, Victoria's CJVI 900 AM became the first Vancouver Island radio station to broadcast with as much as 5,000 watts!
Also in 1954, at 4 p.m. local time Regina's CKCK-TV signed on as a CBC affiliate on Channel 2.  With no live network connection the CBC programs were all seen via kinescope.
Still in 1954, the Toronto-based Crew Cuts reached the top spot of the "Billboard" pop singles chart with "Sh-Boom (Life Could Be a Dream)".
It became the fastest-moving record to hit the music charts, making it to the top ten in only three weeks. The tune stayed atop the pop singles listing for seven weeks.
In 1956, singer Gene Vincent made his first appearance on national TV on NBC's Perry Como Show. Vincent had released his first single 'Woman Love' seven weeks earlier, but it was the B-side, 'Be-Bop-A-Lula,' that made the top 10 and still stands as Vincent's biggest hit.
Also in 1956, "I Almost Lost My Mind" by Pat Boone topped the charts and stayed there for 4 weeks.
In 1957, Jerry Lee Lewis made his TV debut on NBC's "Steve Allen Show,' singing "Whole Lotta Shakin' Goin' On."   At the same time, on CBS-TV Vancouver singer Terry Black was guesting on the 'Ed Sullivan Show.'
In 1958, three years after his "Cherry Pink and Apple Blossom White" reached number one, Cuban-born bandleader Perez Prado captured the top spot again, with "Patricia". Prado was known as the Mambo King for his popular, Latin-flavored instrumentals.
In 1965, ABC-TV's prime time music showcase "Shindig!" featured the Dave Clark Five, Jay & the Americans, Billy Preston, and Vancouver's Terry Black  singing "Good Golly Miss Molly" and "She Was Only Sixteen."
In 1967, British Pirate Radio Station 390 (Radio Invicta) operating from offshore, closed down.

In 1971, country singer Charley Pride recorded "Kiss An Angel Good Mornin'" for RCA Victor. It would become his 8th #1 country hit and his first to crossover to the pop charts.
In 1973, Canadian group The Band performed before 600,000 fans at the Watkins Glen (NY) Summer Jam, along with the Grateful Dead and the Allman Brothers Band. It was the biggest rock festival since Woodstock four years earlier.
Also in 1973, exactly a year after their first date, TV's "Six Million Dollar Man", Lee Majors, married one of "Charlie's Angels", Farrah Fawcett. The new Farrah Fawcett-Majors was named one of the 10 most beautiful women on the campus of the University of Texas. Farrah, famous for her blonde mane and brilliant smile, and Majors were divorced February 16, 1982.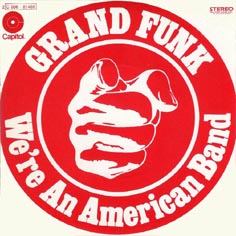 Still in 1973, Grand Funk Railroad's "We're An American Band" was released.
In 1974, announcer Truman Bradley, who in radio's "golden era" was the golden voice of Roma Wines on CBS Radio's 'Suspense,' died at age 69.  His long career took him from baseball playbyplay to soap operas, from Lady Esther Cosmetics to Raleigh Cigarettes.
In 1976, the Steve Miller Band's ninth studio album "Fly Like An Eagle" was certified Gold.
In 1979, actor/director/screenwriter George Seaton, who invented the cry 'Hi-yo Silver' as the first actor to play The Lone Ranger on radio, died of cancer at age 68.  Later he would win Oscars for writing Miracle on 34th Street and The Country Girl.
Also in 1979, the World Series of Rock continued at Cleveland Stadium, with Journey, AC/DC, Ted Nugent and Thin Lizzy.
In 1984, Roger Waters and Eric Clapton played the first of two nights at the Maple Leaf Gardens in Toronto.
In 1985, actor Grant Williams, who played Grant McKenzie on ABC TV's Hawaiian Eye, died of toxic poisoning at age 54.
Also in 1985, the city of Portland, Oregon celebrated "Kingsmen Day," which had been declared to honor the city's garage rock band that recorded the huge hit "Louie Louie."
In 1987, the Beatles sued Nike and Capitol Records over the use of their song "Revolution" in shoe commercials. Terms of the out-of-court settlement reached two years later were never revealed.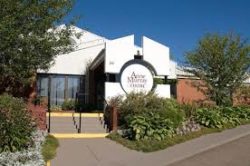 In 1989, songstress Anne Murray opened the Anne Murray Centre in her hometown of Springhill, Nova Scotia. Packed with awards, photographs, memorabilia and audio-visual highlights of her life and career, the Centre is open every day from mid-May to mid-October.
In 1991, almost 100 arrests were made after an estimated 2,000 youths rioted after an MC Hammer concert during the Peach Festival in Penticton B.C.
In 1992, Patti LaBelle abruptly ended a concert in Warwick, R.I., after complaining on stage about backstage food.
In 1993, the 10,000 Maniacs played their last show with lead singer Natalie Merchant. Merchant left the group to pursue a solo career.
In 1994, a crowd of 35,000 showed up at Molson Park in Barrie, Ontario, for a Lollapalooza Festival featuring the Beastie Boys, the Smashing Pumpkins, A Tribe Called Quest, George Clinton, and four lesser groups.
In 1995, the TV special premiere of Michael Jackson's video "You Are Not Alone" featured a semi-clad Jackson cavorting with his bride, Lisa Marie Presley.
In 1996, Marge Ganser from The Shangri-Las died of breast cancer at age 48. The group scored more than ten hits during the 60's including the 1964 US No.1 'Leader Of The Pack.'

Also in 1996, "You're Makin' Me High" by Toni Braxton topped the charts and stayed there for a week.
In 1998, it was announced that after 12 years and six albums, the members of Columbia Records act Toad The Wet Sprocket would go their own ways. Of the split, the band's singer/guitarist Glen Phillips said, "We came together as kids but have grown in different directions as adults."
In 1999, Wu-Tang Clan rapper Ol' Dirty Bastard was arrested for bouncing a check for a portion of his bail in his ongoing terrorist threat case in Santa Monica Superior Court.
In 2000, Kathie Lee Gifford made her final appearance as co-host of the ABC daytime talk show "Live with Regis and Kathie Lee."
Also in 2000, a U.S. federal appeals court granted a last minute stay of an injunction that ordered Napster, Inc., to shut down. The order to stop operations came on July 26, two days previous.
In 2001, the Eagles played the first-ever concert at the brand new American Airlines Center in Dallas, Texas.
In 2002, the Dave Matthews Band went to No.1 on the Billboard album chart with 'Busted Stuff.'
In 2003, Aaron Bell, jazz bassist with Duke Ellington, Andy Kirk and Dizzy Gillespie, died in New York City at the age of 82.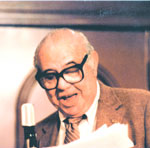 In 2004, Jackson Beck, the man who introduced the Superman radio show with, "Faster than a speeding bullet!", died at age 92. He also starred in the title roles of radio's Cisco Kid and Philo Vance, and impersonated Joseph Stalin and other world leaders for the March of Time radio series.
Also in 2004, soul singer George Williams from The Tymes lost his battle with cancer at age 68. The Tymes had the 1963 US million seller 'So Much in Love' and the 1975 UK No.1 single 'Ms Grace'.
Still in 2004, singer Justin Timberlake obtained a restraining order against a photographer who allegedly stalked him. A judge in Santa Monica, California, granted the order against photographer Artemus Earl Lister.
In 2006, actor Mel Gibson was arrested in Malibu, Calif. for driving drunk. Radio & TV stations repeatedly detailed how Gibson screamed obscenities and derogatory things about Jewish people, an allegation the actor later confirmed in a TV interview with Diane Sawyer.
In 2008, Amy Winehouse was rushed to hospital after she started to have fits at her home in North London. A spokesman said it appeared the singer had suffered an adverse reaction to medication she was taking to help her get off hard drugs.
In 2010, helping recession-challenged fans without a lot of green in their wallets Creed launched their 20-10 Tour. Not only is that the year the tour took place it also refers to the ticket prices – $20 and $10 each night. Bristow, VA, was the first of 25 stops over the next six weeks.  They played Toronto a week later.
In 2013, actress Eileen Brennan, who won an Emmy for her supporting role on TV's Private Benjamin, lost her battle with bladder cancer at age 80.  She also had recurring roles in the series A New Kind of Family, Seventh Heaven and Will & Grace.
In 2014, radio reporter Margot Adler, one of the signature voices on NPR for more than three decades, lost her battle with cancer at age 68.  Beginning in 1979 she covered everything from the beginnings of the AIDS epidemic to confrontations involving the Ku Klux Klan in Greensboro, N.C., to the terrorist attacks of Sept. 11, 2001. More recently, she had reported on cultural affairs and the arts.
In 2016, actor Michael Keaton received the latest star on the Hollywood Walk of Fame.
In 2017, former Oasis frontman Liam Gallagher staged his first solo U.S. concert with a secret show at New York's McKittrick Hotel. The 13-song set mixed Oasis material with songs from his debut solo album "As You Were."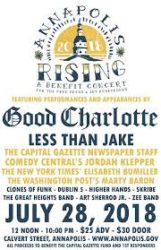 In 2018, Maryland's Good Charlotte headlined Annapolis Rising: A Benefit for the Capital Gazette and Free Press honoring the memory of the five Capital Gazette employees killed by a deranged shooter who had disputes with the paper.
Today's Birthdays
Actor Darryl Hickman (A Pup Named Scooby Doo, Jonny Quest) is 89.
2nd generation pianist/bandleader Peter Duchin is 83.
Montreal-born voice actor/announcer Peter Cullen (Transformers, Winnie the Pooh, Smothers Bros. Comedy Hour) is 79.
Actress Linda Kelsey (Lou Grant, Day By Day) is 74.
Singer/songwriter Jonathan Edwards is 74.
Former NBC TV executive/ producer Dick Ebersol (NBC Olympics, Sat. Night Live) is 73.
Actress Sally Struthers (All in the Family, Gilmore Girls) is 72.
Drummer Simon Kirke of Bad Company is 71.
Actor Bruce Abbott (Dark Justice) is 66.
Guitarist Steve Morse of Deep Purple is 66.
Actress Dey Young (Melrose Place '96) is 65.
Former CBS  News anchor Scott Pelley (60 Minutes) is 63.
Actress Brianne Leary (CHiPS, Black Sheep Squadron) is 63.
Producer/actor Michael Hitchcock (Crazy Ex-Girlfriend, Glee, MADtv, Men of a Certain Age) is 62.
Actor Paul Ganus (The Bold & the Beautiful, The Young & the Restless) is 59.
Actress Deborah Voorhees (Dallas) is 59.
Jayhawks bassist Marc Perlman is 59.
Actor Michael Hayden (Murder One) is 57.
Actress Lori Loughlin (When Calls the Heart, Summerland, Full House, Edge of Night) is 56.
Jazz musician-producer Delfeayo Marsalis is 55.
Actor Carlos Jacott (Big Love, She Spies) is 53.
Transsexual actress/TV personality Alexis Arquette (The Surreal Life) is 51.
Actor Daniel Raymont (The Naked Brothers Band, Home James) is 51.
Actress Elizabeth Berkley (CSI:Miami, Saved By The Bell) is 48.
Actor Scott Bloom (Who's the Boss?) is 47.
Singer Afroman is 46.
Actor Barak Hardley (Coffee Shop Squatters, Game Shop, Crash Course with Shaun White) is 45.
Drummer Todd Anderson (formerly of Heartland) is 45.
Singer Jacoby Shaddix of Papa Roach is 44.
Actress Billy Aaron Brown (8 Simple Rules) is 39.
Country singer Carly Goodwin is 39.
Actor Tom Pelphrey (Guiding Light) is 38.
Actor John David Washington (Ballers) is 36.
Yellowknife-born actor Dustin Milligan (Schitt's Creek, X Company, 90210) is 35.
Actor Jon Michael Hill (Elementary, Detroit 1-8-7) is 35.
Actress Alexandra Chando (As The World Turns, The Lying Game) is 34.
Vancouver-born actor Nolan Gerard Funk (Awkward, Arrow, Aliens in America) is 34.
Actress/reality TV personality Lindsay Kay Hayward (My Giant Life) is 33.
Rapper Soulja Boy eAndre Cortez Way) is 30.
Actor Spencer Boldman (Lab Rats) is 28.
Toronto-born actress Hannah Lochner (Wingin' It, G-Spot) is 27.
UK singer/songwriter/rapper Cher Lloyd is 27.
Actress Ursula Parker (Louie) is 17.
Chart Toppers – July 28th
1945
The More I See You – Dick Haymes
Dream – The Pied Pipers
Sentimental Journey – The Les Brown Orchestra (vocal: Doris Day)
Oklahoma Hills – Jack Guthrie
1954
Sh-Boom – The Crew Cuts
If You Love Me (Really Love Me) – Kay Starr
The Little Shoemaker – The Gaylords
Even Tho – Webb Pierce
1963
Surf City – Jan & Dean
So Much in Love – The Tymes
Fingertips – Pt 2 – Little Stevie Wonder
Ring of Fire – Johnny Cash
1972
Lean on Me – Bill Withers
Alone Again (Naturally) – Gilbert O'Sullivan
Brandy (You're a Fine Girl) – Looking Glass
It's Gonna Take a Little Bit Longer – Charley Pride
1981
The One that You Love – Air Supply
Jessie's Girl – Rick Springfield
Theme from "Greatest American Hero" (Believe It or Not) – Joey Scarbury
Feels So Right – Alabama
1990
She Ain't Worth It – Glenn Medeiros featuring Bobby Brown
Vision of Love – Mariah Carey
Cradle of Love – Billy Idol
The Dance – Garth Brooks
1999
Wild Wild West – Will Smith featuring Dru Hill & Kool Moe Dee
If You Had My Love – Jennifer Lopez
Beautiful Stranger – Madonna
Amazed – Lonestar
2008
I Kissed a Girl – Katy Perry
Leavin' – Jesse McCartney
Take a Bow – Rihanna
Home – Blake Shelton