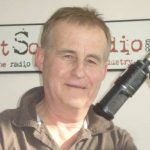 ON THIS DAY in 1872
Mahlon Loomis was awarded a patent for wireless technology heralding the beginning of radio. Loomis was the first wireless telegrapher. He was born July 26, 1826 in Oppenheim, New York and died, October 13, 1886 in Terra Alta, West Virginia, at age 60.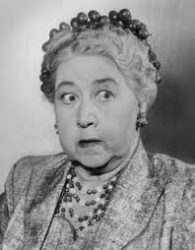 In 1890, character actress  Verna Felton was born in Salinas Calif.   With her distinctive voice she was much in demand in bigtime radio's heyday, playing The Mom in The Cinnamon Bear, Junior the Mean Widdle Kid's grandmother on Red Skelton's radio series, Hattie Hirsch on Point Sublime, and Dennis Day's mother on The Jack Benny Program.  She was a regular cast member in CBS-TV's December Bride, and the spinoff Pete & Gladys, in a role she introduced on radio.  She died of a stroke December 14, 1966, the day before Walt Disney died.
In 1933, rockabilly singer Buddy Knox was born in Happy, Texas. He is best remembered for his 1957 hit Party Doll.  He died of lung cancer Feb. 14 1999 at age 65.
In 1935, NBC radio debuted G-men as a Saturday night feature for ten weeks. The following January the action crime drama was renamed Gangbusters when it reappeared on the network's Wednesday night schedule .. and continued to bust the bad guys for another 21 years.
In 1937, Guglielmo Marconi, who is often referred to as the inventor of radio, suffered a fatal heart attack and died in Rome at age 63.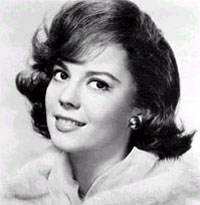 In 1938,  actress Natalie Wood was born Natasha Gurdin in San Francisco. While best known for her movie roles, she starred in the TV miniseries From Here To Eternity, in the TV production Cat on a Hot Tin Roof, and about a dozen dramatic anthology shows early in her career.  She drowned under suspicious circumstances Nov. 29 1981 at age 43 , in what has been officially ruled an accident.
In 1940, Billboard magazine published its first comprehensive singles record chart. Billboard had previously published best-seller lists submitted by individual labels, but the new chart was a compilation of the whole industry's top sellers. The first number-one pop single was RCA Victor's "I'll Never Smile Again" by the Tommy Dorsey Orchestra with Frank Sinatra and the Pied Pipers; it stayed on top for 12 weeks.
In 1950, "The Arthur Murray Party" premiered on ABC TV, featuring the man behind a nationwide chain of dance schools and his wife Kathryn.  As it continued its 10-year run on the tube it would move to DuMont, CBS, & NBC.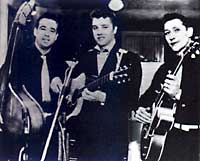 In 1954, Elvis Presley, Scotty Moore and Bill Black performed together in public for the first time, billing themselves as the Blue Moon Boys. They performed on the back of a flatbed truck at the opening of a new drugstore in Memphis.
In 1960, Roy Orbison's "Only The Lonely" peaked at #2 on Billboard's pop singles chart. The song was originally offered to Elvis Presley and the Everly Brothers, both of whom passed on it.
In 1963, Ray Conniff received two gold-record awards — for the Columbia albums, Concert in Rhythm and Memories are Made of This.  Conniff recorded dozens of albums of easy listening music for the label, after being a trombonist and arranger with Bunny Berigan, Bob Crosby, Harry James, Vaughn Monroe and Artie Shaw.
Akso in 1963, singer Lesley Gore released her future Top 10 hit and Gold Record "Judy's Turn To Cry."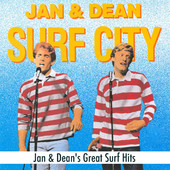 Still in 1963, the number-one record on the Billboard pop chart was "Surf City" by Jan and Dean. Jan Berry and Dean Torrence recorded the song in a converted garage underneath their apartment in Bel Air, California.
In 1964, Capitol Records released The Beatles' single "And I Love Her" b/w "If I Fell" along with their "Something New" album.
In 1965, Bob Dylan's single "Like a Rolling Stone" was released. Dylan's first major hit made it to #2 on the Billboard Hot 100, getting extensive air play despite being six-minutes long at a time when singles were normally less than half that length. "Like A Rolling Stone" was picked as the top single of all time in a poll conducted in 2004 by Rolling Stone magazine.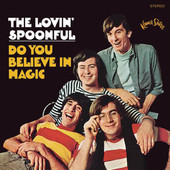 Also in 1965, the Lovin' Spoonful's "Do You Believe in Magic" was released. It began their string of more than a dozen hits.
Still in 1965, singer/actor Frank Sinatra became the latest star to leave his handprints in cement outside Grauman's Chinese Theatre in Hollywood.
In 1968, Jane Asher announced to a national T-V audience in Britain that her engagement to Paul McCartney was off, after she became aware of his various affairs. McCartney, watching at a friend's home, was said to have been surprised.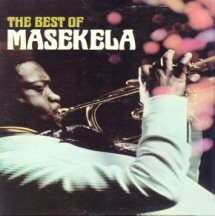 Also in 1968, "Grazing in the Grass" by Hugh Masekela topped the charts and stayed there for 2 weeks. And Cream started a four-week run at No.1 on the Billboard album chart with 'Wheels On Fire'.
Still in 1968, Iron Butterfly's "In-a-gadda-da-vida" became the first heavy metal song to hit the charts, it came in at #117.
In 1969, the first humans to walk on the moon, Neil Armstrong and Edwin Aldrin, were the subject of marvel all over the world, thanks to live TV.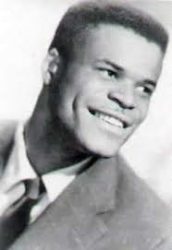 Also in 1969, singer 
Roy Hamilton
, whose version of "Unchained Melody" was the best-selling rhythm-and-blues record of 1955, suffered a fatal stroke at age 40. His powerful baritone voice was also featured on such hits as "
You'll Never Walk Alone"
in 1954 and "You Can Have Her" in 1961.
.
In 1970, The Carpenters (siblings Richard & Karen) appeared as guest bachelor and bachelorette on ABC-TV's "The Dating Game."
In 1971, The Carpenters' variety show 'Make Your Own Kind Of Music', started a six week summer run on NBC-TV.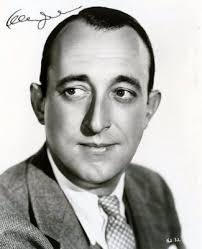 In 1974, actor Allen Jenkins, who was a regular on TV's Hey Jeannie, Waterfront & Damon Runyon Theatre, died following lung cancer surgery at age 74.
.
Also in 1974, Joey Ramone became the lead vocalist for the Ramones.
In 1975, Steven Van Zandt performed for the first time in concert as a member of Bruce Springsteen's E Street Band at the Palace Theatre in Providence, Rhode Island. It was the opening night of the Boss's 'Born To Run' Tour.
1977, the CRTC failed to find significant separatist bias in the Radio-Canada French-language service.
In 1978, Willie Nelson's album of pop standards 'Stardust' was certified as a Gold Record.  It would stay on the Country Albums best seller charts for the next ten years.
Im 1982, the No. 1 Billboard Pop Hit was "Eye of the Tiger," by Survivor. The song was the theme from the film "Rocky III."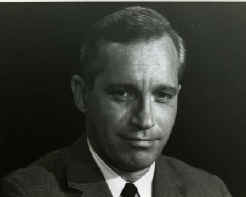 In 1983, Frank Reynolds, anchor of the nightly ABC News, died of hepatitis-induced liver failure at age 59. He was replaced in the anchor chair by ABC News correspondent, Peter Jennings. Through his years at ABC, Reynolds was noted for being temperamental. That personality came through on the air from time to time. During the assassination attempt of President Ronald Reagan, Reynolds scolded staff members while he was on camera. Reynolds had to retract previously broadcast statements that Reagan's Press Secretary James Brady had been killed in the attack. The misinformation embarrassed Reynolds, causing him to explode on-air.
Also in 1983, Prince Charles and Princess Diana attended a Duran Duran show in London. In December 1996, it was revealed the Irish Republican Army had planned to assassinate the royal couple during the concert. The plan was aborted when the designated bomber, who was also a British informer, revealed the plot.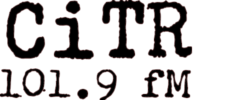 In 1984, UBC student-operated radio station CiTR-FM broadcast in stereo for the first time. The station had aired in mono since April 1, 1982 on 101.9 MHz.
In 1986, on his 39th birthday Carlos Santana celebrated his 20th anniversary in the music business with a concert in San Francisco. Previous group members were assembled for the event, as 17 of them performed together on stage.
In 1989, character actress Mary Treen lost her battle with cancer at age 82. She had a featured role in TV's The Joey Bishop Show, and guest starred in dozens of series.
In 1990, Morty Nevins, the last surviving member of the original Three Suns, died in Beverly Hills of cancer. He was 73. Nevins played accordion with the trio, who were best known for their instrumentals. The Three Suns' hits included 1947's "Peg of My Heart" and their theme song, ""
Also in 1990, Madonna played the first of three sold out nights at Wembley Stadium in London, as her 57-date Blond Ambition World Tour entered its final leg.
In 1991, EMF went to No.1 on the Billboard pop singles chart with 'Unbelievable.' It spent 14 weeks on the chart before reaching the top.
Also in 1991, Kirk Cameron married his co-star on the ABC-TV sitcom 'Growing Pains' Chelsea Noble in upstate New York.  They have six children.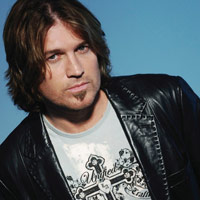 In 1994, country star Billy Ray Cyrus told a Boston audience he would donate one-thousand dollars towards the search for a missing eight-year-old Saskatchewan girl, Ashley Krestianson. Searchers had tried to guide her out of the bush by playing one of her favourite songs — Cyrus's "Achy Breaky Heart." The child's body was found several weeks later.
In 1996, actor Robert Downey Junior was arrested after authorities say he left a court-ordered drug rehab center. It was his third arrest in a month.
Also in 1996, "Blue," the first album by country singer LeAnn Rimes, then just 13 years old, debuted at number one on Billboard's country chart and number four on the pop chart.
In 1998, veteran musician, music executive, and manager Jim Tyrrell died of heart failure in New York. He was 67. Tyrrell had a 10-year career at then-CBS Records, starting in 1968. Tyrrell was the first black executive to serve as senior VP at CBS and was a pioneer in handling sales for both black and white artists at a major label.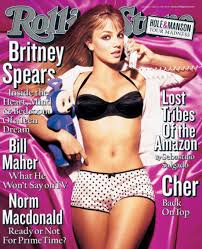 In  1999, church groups in middle America claimed that pictures of Britney Spears printed in Rolling Stone magazine, encouraged child pornography. The shots showed Britney with not many clothes on in her bedroom.
.
Also in 1999, The Rolling Stones reported a gross income of $337 million, from almost two years of touring from their Bridges to Babylon and No Security tours. The Stones had played to more than 5.6 million people, selling out all but 20 shows.
Still in 1999, Paul McCartney had an upcoming single bootlegged when 'I Got Stung' was taken from a BBC broadcast and distributed over the Internet. The track was from his forthcoming release 'Run Devil Run' album.'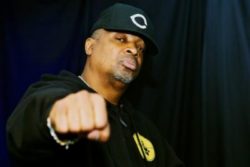 Again in 1999, in his speech at the 4th annual Plug.In music and technology conference, Public Enemy rapper Chuck D sang the praises of the coming digital download age.
In 2000, the Evergreen Ballroom in Lacey, Washington was destroyed by a fire. During the ballroom's heyday in the 1950s, 60s and 70s, many of music's greats played there: Elvis Presley, Johnny Cash, Duke Ellington, Chuck Berry, Little Richard, Ike & Tina Turner and Fats Domino. Glen Campbell had lived in the kitchen at the venue for a while before he became famous.
In 2003, a tooth said to have been pulled from Elvis Presley's mouth after an injury, failed to sell on the auction site eBay. The tooth had been put on a 10-day sale with a reserve price of $100,000. Bids had pushed the price up to $2-million, but they were later found to be fraudulent.
In 2005, Vancouver-born actor James Doohan, best known for playing Scotty on Star Trek, died at his home in Redmond, WA.  He was 85, and had been suffering from pneumonia & Alzheimers.
In 2006, Pearl Jam played a benefit for the Northwest Chapter of the Crohn's & Colitis Foundation of America in Portland, OR. Pearl Jam guitarist Mike McCready had been battling Crohn's disease for almost 20 years.
In 2007, sportscaster Bill Flemming, one of the original announcers for ABC TV's  Wide World of Sports, who covered 11 Olympic games and helped broadcast some 600 events, succumbed to prostate cancer at age 80.
Also in 2007, former televangelist Tammy Faye Bakker Messner, who co-founded the PTL Club with her first husband Jim Bakker, died of lung and colon cancer at age 65.
In 2008, rapper DMX was arrested on suspicion he gave a false name to get out of paying for hospital medical expenses. County Sheriff Joe Arpaio said the star told Mayo Clinic in Arizona that his name was Troy Jones and failed to pay a $7,500 bill in April. The rapper (whose real name is Earl Simmons) was arrested at a shopping centre in Phoenix.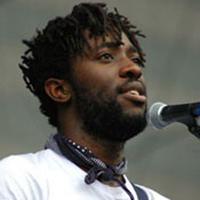 Also in 2008, John Lydon denied claims by Kele Okereke from Bloc Party that he was racially abused and attacked by a member of the Sex Pistols' entourage at a music festival in Barcelona. Okereke claimed the 'unprovoked' attack left him with a split lip and bruises. Lydon said: 'I feel very sorry for a man who needs to lie about what was a perfect evening.'
In 2009, Jackson Browne settled his lawsuit against Senator John McCain and the Republican Party after his 1977 hit "Running On Empty" was used without permission in McCain's presidential campaign ads that aired on TV and the Internet. McCain apologized, saying he himself "had no knowledge of, or involvement in, the creation or distribution of the video."
In 2011, photographs from the first Beatles concert in the U.S. were auctioned off at Christie's in New York. Photographer Mike Mitchell took the shots during the band's September 3, 1964 Washington (D.C.) Coliseum concert (two days after the group's first Ed Sullivan Show appearance). Valued at $100,000, the photos sold for $362,000.
In 2012, Roger Waters' The Wall world tour was the highest-grossing show of the first half of the year, according to Boxscore Billboard. The trek earned $131.4 million in six months, far outdistancing tours by Bruce Springsteen, Van Halen and Pearl Jam.
In 2013, KISS performed at Rock Fest in Cadott, WI where they introduced a wounded military veteran named Ramon Rivera — and presented him and his wife with a brand new, mortgage-free house.
In 2015, Nashville songwriter Hall of Famer Wayne Carson died of various ailments including congestive heart failure at age 72.  His most famous songs include "Neon Rainbow", "The Letter", "Always on My Mind" (written with Mark James and Johnny Christopher), and "Soul Deep".
In 2016, Adele played the first of two nights in concert on the Pepsi Live stage at Rogers Arena in Vancouver.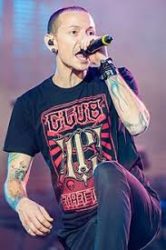 In 2017, singer, songwriter and musician  Chester Bennington was found dead as a suicide by hanging at age 41, after being plagued for several years by poor health. He had served as lead singer for the bands Linkin Park, Dead by Sunrise, Grey Daze, and Stone Temple Pilots.
In 2019, CBS stations in major markets went dark overnight on DirecTV in a dispute with owner AT&T over carriage fees.
.
Today's Birthdays
Actress-singer Sally Ann Howes (Judith Krantz's Secrets) is 90.
Rockabilly singer Sleepy LaBeef is 85.
Actress Dame Diana Rigg (The Avengers, Game of Thrones, Victoria) is 82.
Singer Jo Ann Campbell is 82.
Country singer T.G. Sheppard is 76.
Bassist John Lodge of the Moody Blues is 75.
Singer Kim Carnes is 75.
Guitarist Carlos Santana is 73.
Actor Muse Watson (NCIS, Prison Break: Resurrection) is 72.
Actress Sandra Kerns (Charles in Charge) is 71.
Fort McMurray-born actress Tantoo Cardinal (Blackstone, Frontier, Mohawk Girls, Godless, Moccasin Flats) is 70.
Guitarist Jay Jay French of Twisted Sister is 68.
Actress Lee Garlington (Everwood) is 67.
Drummer Paul Cook of the Sex Pistols is 64.
Actress Donna Dixon (Bosom Buddies, Berrengers) is 63.
Keyboardist Mick McNeil of Simple Minds is 62.
Country singer Radney Foster is 61.
Actor/voicist Carlos Alazraqui (Reno 911, The Fairly OddParents, Sherrif Callie's Wild West, Handy Manny) is 58.
Actor Frank Whaley (Ray Donovan, Buddy Faro) is 57.
TV host/zoologist Terri Irwin (Crocodile Hunter) is 56.
Actor Dean Winters (Brooklyn Nine Nine, Battle Creek, Law & Order: SVU, 30 Rock, Oz) is 56.
Guitarist Stone Gossard of Pearl Jam is 54.
Actor Reed Diamond (Designated Survivor, Wayward Pines, Franklin & Bash, Judging Amy, Homicide: Life on the Street) is 53.
Actor Rodney Eastman (Melrose Place) is 53.
Actor Josh Holloway (Intelligence, Lost) is 51.
Singer Vitamin C is 51.
Ontario-born actress Sandra Oh (Killing Eve, Grey's Anatomy, Arli$$) is 49.
Actor Omar Epps (House MD, Resurrection) is 47.
Producer/writer Roberto Orci (Scorpion, Sleepy Hollow, Hawaii Five-O) is 47.
Actor Simon Rex (Typical Rick, Monarch Cove, What I Like About You, Jack & Jill) is 46.
Actress/voicist Judy Greer (Archer, Arrested Development, Glenn Martin DDS, Love & Money) is 45.
Actress Aimee Mullins (Stranger Things, Crossbones) is 45.
TV anchor/newsperson Erica Hill (HLN, NBC's Weekend Today, CBS Early Show, CNN) is 44.
Model/actress Tracey McCall (Hollywood Treasure) is 43.
Singer Elliott Yamin (American Idol) is 42.
Guitarist Mike Kennerty of All-American Rejects is 40.
Supermodel/actress Gisele Bundchen (The Victoria's Secret Fashion Show, Gisele and the Green Team) is 40.
Actor Percy Daggs III (Veronica Mars) is 38.
Actor Martin McCann (Titanic: Blood & Steel, The Pacific, Dry Your Eyes) is 37.
Actor John Francis Daley (Bones, Freaks and Geeks, Geena Davis Show) is 35.
Vancouver-born actor Osric Chau (Supernatural, Dirk Gently's Holistic Detective Agency) is 34. 
Dancer/country singer/TV judge Julianne Hough (America's Got Talent, Dancing With the Stars) is 32.
Actress Paige Hurd (Everybody Hates Chris) is 28.
Actor Joey Bragg (Liv & Maddie) is 24.
Actress Billi Bruno (According to Jim) is 23.
Chart Toppers



1946
The Gypsy – The Ink Spots
They Say It's Wonderful – Frank Sinatra
Surrender – Perry Como
New Spanish Two Step – Bob Wills
1955
Rock Around the Clock – Bill Haley & His Comets
Honey-Babe – Art Mooney
The House of Blue Lights – Chuck Miller
I Don't Care – Webb Pierce
1964
Rag Doll – The 4 Seasons
Can't You See that She's Mine – The Dave Clark Five
The Girl from Ipanema – Stan Getz/Astrud Gilberto
Dang Me – Roger Miller
1973
Will It Go Round in Circles – Billy Preston
Bad, Bad Leroy Brown – Jim Croce
Shambala – Three Dog Night
Love is the Foundation – Loretta Lynn
1982
Don't You Want Me – The Human League
Rosanna – Toto
Hurts So Good – John Cougar
'Till You're Gone – Barbara Mandrell
1991
Unbelievable – EMF
Right Here, Right Now – Jesus Jones
(Everything I Do) I Do It for You – Bryan Adams
Don't Rock the Jukebox – Alan Jackson
2000
It's Gonna Be Me  – �N Sync
Bent  – Matchbox Twenty
The One – Backstreet Boys
I Hope You Dance – Lee Ann Womack (featuring Sons of the Desert)
2009
Lovegame – Lady Gaga
Boom Boom Pow – Black Eyed Peas
Waking Up In Vegas – Katy Perry
Sideways – Dierks Bentley