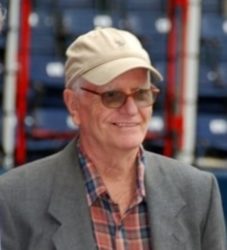 Long time friend and radio man Ron Robinson now in his 87th year, has retired from Puget Sound Radio.
Since 2006, Ron's baby has been presenting our daily feature called 'Today in Broadcast History' as well as the posting of many, many articles about the industry over the years, not to forget the challenging task of helping sort out the Numeris radio rankings which is a monumental task, something we've all been able to accomplish in long order, not short! lol
Thanks for all your help and great efforts over the years Ron, and Happy Retirement!
.
.
As for 'Today in Broadcast History,' Yours truly, Mr. PSR, Michael Easton have now taken over this history of the Industry, which thanks to Ron has been well preserved. I salute you for your service to me, psr and our many followers. Thank you Sir!
Mike