Jay Richardson: Power by Day, Jets Voice at Night.
Here's something you need to know about Jay Richardson. He's a really nice guy. Know what else? He's a true empathetic soul who cares. Which is why he always feels a little uneasy about the present and especially the future. However, we spoke a lot about the past in this episode.
Jay is the afternoon drive host at Power 97 in Winnipeg, which is where he started the on-air portion of his radio career back in 2007. One day while worrying about the future, he came into my office and we can up with a plan that would include him being an on air personality. It wasn't long before he worked at two other radio companies, a credit union and as a salesman outside radio before return back to where he felt most comfortable – on air. Jay has also been the voice of the Winnipeg Jets inside the building. Yes, that's him announcing all the penalties, goals, assists and in-house announcements at Bell MTS Place. It's a job he has had since the days of the Manitoba Moose and we spent a fair amount of time talking about what it was like to have the Winnipeg Jets come back in 2011. Jay took a leave of absence last November from both his roles at Power 97 and the Winnipeg Jets and shares where he is at and what he has been up to.
There's more bonus stuff found on the episode webpage. 
For the love of Pete – Please support our sponsors including Promosuite, The NLogic Services Division, and Matt Fogarty Voiceovers.
…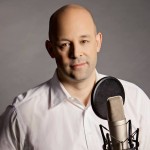 Matt Cundill works with radio groups on digital strategies and talent coaching. He recently started the Sound Off Podcast: The Podcast about Broadcast"
E-mail Matt: [email protected]
Twitter: @mattcundill
" The Sound Off Podcast is committed to helping broadcasters find their way through the digital revolution. "