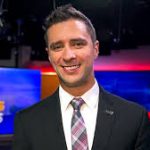 At Seattle's KING 5, meteorologist Ben Dery is ending his 5-and-a-half years in the Northwest and returning to his Minneapolis hometown to work at KARE-TV.   When he arrived in Seattle in early 2015 he first joined Northwest Cable News before working into a fulltime KING weather assignment.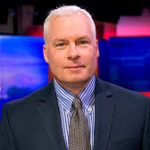 Also at KING, investigative reporter Chris Ingalls is sporting a new honor.  He is one of four recipients of the 2020 Don Bolles Medal for exhibiting 'extraordinary courage in standing up against intimidation or efforts to suppress the truth about matters of public importance.'   This years inagural medals went to Ingalls and three other reporters from across the country who had been intimidated and threatened by extremist groups in retaliation for their journalism.  Ingalls had been reporting on a neo-Nazi operation.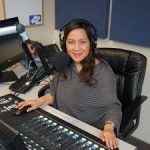 The morning co-host at Pulse 107.7 Surrey, Tara Lopez has moved east to a new position as Reporter/ Video Journalist for Morning Live at CTV Winnipeg. She's been a show host & Promotions Coordinator at Pulse since 2016.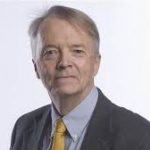 Vancouver Province sports writer and columnist-emeritus Tony Gallagher is being inducted into the Hockey Hall of Fame as the 2020 media honouree and recipient of the Elmer Ferguson Memorial Award for journalism excellence. Gallagher was host of his own sports talk show on CKWX in 1989, and for the past two decades has been a prominent voice on TSN 1040.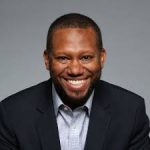 Tony Coles, who from 1999 to 2003 was Program Director at two Seattle music stations, KLSY FM & KRWM FM, has been selected to head up the new BIN: Black Information Network. He is a veteran radio programmer who serves as Division President of the iHeartMedia Markets Group.  Sincee, which is represented on the local radio spectrum by KHHO 850 Tacoma.  Congrats, Tony!