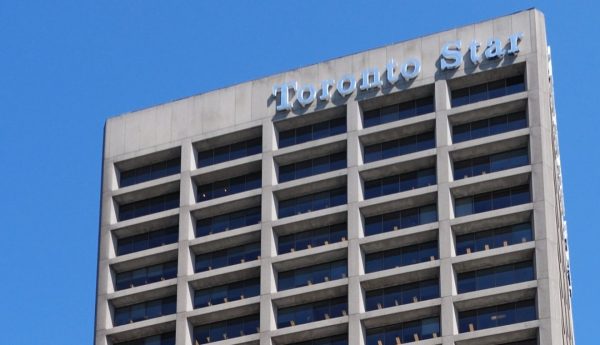 The new $58-million bid by brothers Matthew and Tyler Proud — both Toronto tech company CEOs — is for $6 million more than the previous bid by Nordstar.
Ontario Liberal "heavyweight" Greg Sorbara is part of the new Torstar bid, according to the Globe and Mail.
But a scan by The Tyee finds other key figures in the rival bid, like the first, appear to have a political donation history that includes conservative candidates, including towards leadership campaigns for Maxime Bernier, Doug Ford, Kevin O'Leary and Patrick Brown.
Legal software firm CEO Matthew Proud's name appears in Election Canada's database as a giver to Conservative candidate Maxime Bernier's leadership campaign in 2017, his donation of $1,525 the maximum allowed.
A "Matthew Proud" of Toronto also appears in the database for a 2006 donation of $1,000 to the late Conservative finance minister Jim Flaherty's successful campaign in the Whitby-Oshawa riding.
Matthew Proud also appears in the provincial donor database for a $15,000 donation to Patrick Brown's Progressive Conservative Party leadership campaign, as well as a $1,000 and $250 party contribution in 2018 and 2019.
The Toronto Star reported that Neil Selfe, founder of financial company Infor Financial Group, is also involved in the new bid.
Read more  HERE.