Abe Hefter: How To News and Sports
Abe Hefter and I finally crossed paths in 2002. I recall hearing him on CJFM (FM96) in the 80's, and in 2002 we convened on Fort Street at that station when CHOM, Mix96 and CJAD merged itself into one entity. Abe began to transition into academia in 2003 when he received an opportunity to teach part time at Concordia University. There's something about teaching that brings out the energy in Abe. Very simply, you can hear it in the episode when we talk about inspiring the next generation of broadcasters.
In this episode, Abe and I track his career in short order which included stops at notable radio stations like CFNY, CKEY, CKNW, CJFM, and CJAD. He also told us what it was like to call Montreal Canadiens hockey games. Abe has always done a little of everything, and today that includes hosting a blues show on WWUH 91.3, on campus at the University of Hartford. We also discussed in depth about social media and the impact it is having on news, and whether a platform should be censoring its users. Abe said Twitter was his "go-to" so give him a follow.
We also referenced other episodes which featured former personalities and creators now teaching.
This includes:
Dave Bannerman, Nova Scotia Community College
Donna Halper, Lesley University
Carlos Benevides, Conestoga College
A special thanks to the people who make this show possible every week. Matt Fogarty Voiceovers, Promosuiteand Nlogic's Business services.
…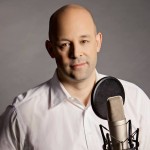 Matt Cundill works with radio groups on digital strategies and talent coaching. He recently started the Sound Off Podcast: The Podcast about Broadcast"
E-mail Matt: [email protected]
Twitter: @mattcundill
" The Sound Off Podcast is committed to helping broadcasters find their way through the digital revolution. "