NO NEWSPAPER OBITUARY OR CEREMONY OF LIFE IS PLANNED AS OF JUNE 28th.  COVID-19  RESTRICTIONS ARE BEING BLAMED FOR THE LATTER.
(Orig. posted June 20th.)   Just heard the sad news that former broadcaster Ray Orchard has died.  His son took him to the hospital a few days ago, and he passed away yesterday, June 19.   He was 89.  Our sincere condolences to his wife Joan and the rest of the family.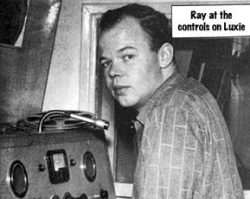 Ray's career in radio began in the 1940's as a teenager at Victoria's CJVI.  I first met Ray in the early 50's when he transferred to sister station CKWX in Vancouver.   A short time later he was in England where he met Joan, and became a bit of a teen favorite as a deejay on Radio Luxembourg, the closest thing the UK had to commercial radio at the time.
The BBC had a monopoly on the British domestic airwaves, and were very slow to move toward the music revolution underway in the 1950's and '60's.  That made Radio Luxembourg and later the offshore pirate ships very attractive to the younger British radio listeners.  Because he was a popular deejay he guested on a number of BBC television shows in the early 1960s, notably Juke Box Jury.
When Ray returned to Victoria he spent time in the C-FAX newsroom, before moving into government service where he eventually became responsible for dispersing lottery revenues to the various charities.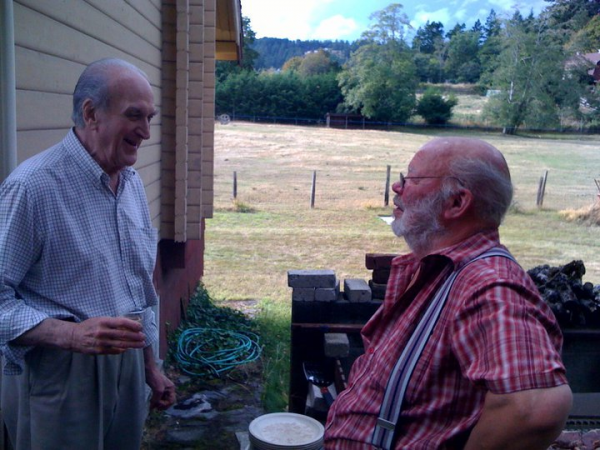 .
For many years in the 1990's and early 2000's Ray & Joan hosted an annual lamb barbeque for the Victoria broadcasters lunch bunch, and other retired radio folk from the lower mainland (Ray is on the right above, with writer & adman Jim Crawford, at the 2009 barbeque in Metchosin.)