ON THIS DAY in 1899,
Chief Dan George (Teswahno) was born at the Burrard Reserve #3 in North Vancouver.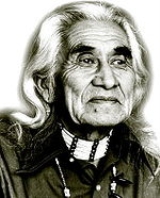 He was Chief of the Squamish Band from 1951-63. He acted in CBC-TV's Cariboo Country in 1961, and George Ryga's The Ecstasy of Rita Joe (1967), and played in over 10 films and TV series, including The Beachcombers (1971.) He died Sept. 12 1981 at age 82.
In 1904, bandleader/actor Phil Harris was born in Linton Indiana. Orchestra leader of the 30's & 40's, and radio, film and TV actor who always seemed to imply allegiance to the former 'Confederate States of America'. Was a principal of long standing among the comedian Jack Benny's radio retinue, parlaying his popularity into his own memorable comedy radio series on NBC, in which his movie star wife, Alice Faye, co-starred. He died of heart failure Aug. 11 1995 at age 91.
In 1940, TV cameras were used for the first time in a political convention as the Republicans convened in Philadelphia, PA.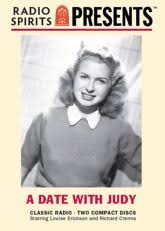 In 1941, A Date With Judy aired for the first time on NBC radio as a summer replacement for Bob Hope.  It would return two more summers before earning its own run 1944 to 1950, with Louise Erickson (above) in the title role.
In 1945, the Fitch Bandwagon Mysteries starring Dick Powell as hardboiled detective Richard Rogue debuted as a summer replacement show on NBC radio.  Movie star Powell took the character to Mutual in the fall under the name Rogue's Gallery.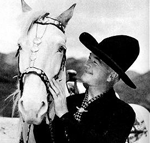 In 1949, the movie features of Hopalong Cassidy premiered on NBC TV. The films were edited to thirty and sixty-minute versions starring William Boyd as Hopalong & Edgar Buchanan as his sidekick, Red Connors. Eventually, all 66 original films were shown on TV, so Boyd produced more Hopalong Cassidy episodes just for TV.
In 1956, "The Steve Allen Show" was seen for the first time on NBC-TV, while "Ed Sullivan's 8th Anniversary Show" took the ratings for CBS-TV. Ronald Reagan, Natalie Wood, Walt Disney, Robert Walker, Lucille Ball and Desi Arnaz sang "Happy Anniversary" in a tribute to the King of Sunday Night. Others on the Sullivan show included Jack Paar, Kate Smith, Harrry Belafonte and Ethel Merman.
In 1957, the iconic early sitcom "I Love Lucy" aired its last original episode in CBS-TV prime time.  Of course reruns continued seemingly forever in syndication!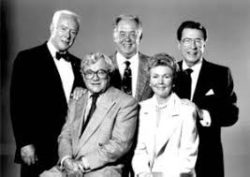 Also in 1957, Front Page Challenge debuted on CBC as a 13-week summer replacement program. It would eventually become North America's longest-running game-interview TV show. Fred Davis became host after Win Barron and Alex Barris failed to impress.  Regular panelists were Pierre Berton (1957-1995); Gordon Sinclair (1957-84); Toby Robins (1957-61); Betty Kennedy (1961-95); Allan Fotheringham (1984-95); Jack Webster (1987-95).
In 1960, the long-running soap The Romance of Helen Trent was heard for the last time on CBS Radio. Helen and her boy-toy, Gil Whitney, were about to be married, but the loving couple never made it to the altar — just in case the show would ever be renewed. Helen Trent and her romance aired for 27 years — a total of 7,222 episodes, all on CBS.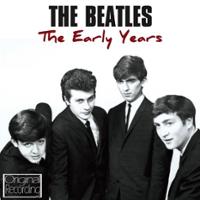 In 1961, the Beatles recorded "If You Love Me Baby."
In 1963 the first demonstration of a home video recorder took place at the BBC Studios in London.   But it would be another 15 years before the first mass marketing of VCR's took place.
In 1964, singer Sam Cooke started a two-week stay at New York's Copacabana nightclub. A 70-foot billboard advertising the show dominated Times Square.
Also in 1964, The Beatles played the first of a two-night stay in Auckland, New Zealand, to the annoyance of local police who assigned only three officers to the mob of several thousand fans. John Lennon was so angry at the lack of security that the Auckland shows were nearly called off.
In 1966, the Mothers of Invention were the opening act for comedian Lenny Bruce at the Fillmore Auditorium in San Francisco.                                                                                    .      
Also in 1966, with the McCoys and the Standells as the opening acts, the Rolling Stones' 1966 tour began at the Manning Bowl in Lynn, Massachusetts and incited yet another crowd riot. The dusturbance resulted in a ban on rock concerts there for nearly two decades.
In 1967, The 5th Dimension made their TV debut on ABC's "American Bandstand," performing their hit single "Up, Up And Away."
Also in 1967, The Monkees went to No.1 on the Billboard album chart with 'Headquarters' the group's third chart topper.
Still in 1967, Jefferson Airplane's "White Rabbit" and Procol Harum's "Whiter Shade of Pale" were released.
In 1969, the No. 1 Billboard Pop Hit was "The Love Theme from Romeo & Juliet," by Henry Mancini.
In 1971, actor Kenneth Washington, the 2nd Sgt Baker on TV's Hogan's Heroes after Ivan Dixon departed, died at age 53.

In 1972, I Am Woman, by Helen Reddy, was released by Capitol Records. The number one tune (December 9, 1972) became an anthem for the feminist movement. Reddy, from Australia, had four million-sellers: I Am Woman, Delta Dawn, Leave Me Alone (Ruby Red Dress) and Angie Baby. She had a total of 14 hits on the pop music charts.
Also in 1972, the Rolling Stones were in Fort Worth, Texas filming the performance that became the quadrophonic concert documentary "Ladies And Gentlemen, The Rolling Stones."
In 1973, The Grateful Dead appeared at the Memorial Coliseum in Portland.
Also in 1973, the Blues Project held a reunion concert in Central Park, New York.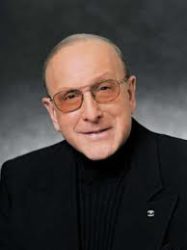 In 1975, following a two-year investigation, the U.S. Attorney in Newark, New Jersey handed down indictments on 19 music industry executives. Charges of income tax evasion and payola were leveled against 
Clive Davis
 (above), former president of Columbia Records, and 
Kenny Gamble
 and 
Leon Huff
, the powers behind the Philadelphia sound of the 70's.  Plea bargains eventually resulted in fines and private settlements.
.
In 1977, a Madison Wisconsin police officer witnessed Elvis Presley jump from his limousine to keep two teens from beating up a younger lad at a local gas station.
In 1979, the No. 1 Billboard Pop Hit was "Ring My Bell," by Anita Ward.
In 1984, film director William Keighley, who became the 2nd regular host (1945-52) of Lux Radio Theatre on CBS following Cecil B. DeMille, died of a stroke at age 94.
Also in 1984, "The Reflex" by Duran Duran topped the charts and stayed there for 2 weeks.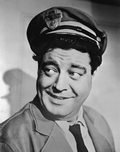 In 1987, "The Great One", Jackie Gleason, succumbed to cancer at the age of 71. Gleason was one of TV's biggest stars in the 1950s and 1960s. He started on the DuMont Television Network, became a celebrated fixture on CBS-TV, and later, a movie star. However he is best remembered from TV, as bus driver Ralph Kramden in The Honeymooners, which still ranks as one of TV's greatest sitcoms.
In 1988, INXS sold out London's Wembley Stadium.
In 1989, The Who started their North American tour at same Toronto venue they played their farewell performance in 1982.
In 1990, Donnie Wahlberg of the New Kids On The Block fell through an unlocked trapdoor during a concert in Saratoga Springs, New York. He spent two days recovering in the local hospital.
In 1992, 43-year old Billy Joel finally received his high school diploma from Hicksville High School on Long Island, N.Y. He had failed to graduate with his class in 1967 because of missed gym and English credits. The school choir sang Joel's song "Summer, Highland Falls" at the ceremony.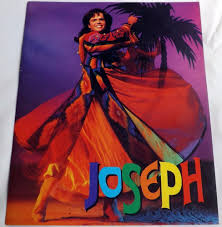 Also in 1992, Donny Osmond started a year long run starring in the musical 'Joseph And The Amazing Technicolor Dreamcoat', at the Elgin Theatre in Toronto.
In 1994, Victoria radio station CKDA AM 1200 dropped its all oldies format to go all 70's.
Also in 1994, France's 1st "all news" TV station, LCI, began broadcasting.
In 1995, Eddie Vedder of Pearl Jam left the stage just seven songs into a San Francisco concert because of stomach flu. Neil Young finished the show but was booed by fans who had come to see Pearl Jam.

In 1997, actor Brian Keith, best remembered as Uncle Bill on TV's Family Affair, fatally shot himself at age 75. He had been suffering financial problems, at the same time battling lung cancer and emphysema.
In 1998, Johnny Cash returned to a Nashville stage and performed for the first time since was stricken with Shy-Drager Syndrome the preceding October. At the Ryman Auditorium Cash joined a surprised Kris Kristofferson in singing Cash's "Sunday Morning Coming Down."
In 1999, Eric Clapton parted with 100 of his guitars at a New York auction and generated over $5 million for his Crossroads Centre at Antigua, an alcohol and drug-dependency treatment center in the West Indies. Among the stringed beauties auctioned off was "Brownie," a 1956 sunburst Fender on which he recorded his hit "Layla"; the instrument went for a record-breaking $497,500. The previous record holder was an axe of Jimi Hendrix's that went for $320,000.(see 2004 below.)
In 2000, KISS auctioned off their memorabilia, taking in $876,000 on the first day of the two-day event.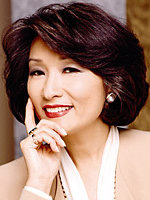 In 2002, Connie Chung debuted her prime-time news program on CNN. It was generally panned by critics, and CNN cancelled it the following year.
In 2003, Steven Cojocaru signed a deal to do celebrity interviews, monitor pop-culture trends and provide fashion commentary for the syndicated TV show "Entertainment Tonight."
Also in 2003, Beyoncé Knowles released her debut solo album "Dangerously in Love."
In 2004, a Fender Stratocaster that Eric Clapton nicknamed "Blackie" sold at a Christie's New York auction for $959,500, making it the most expensive guitar in the world. The proceeds of the sale benefitted Clapton's addiction clinic, which he founded in 1998.
In 2005, Paul Winchell died in Los Angeles of natural causes at age 82. The ventriloquist, inventor and children's TV show host was well-known in the 1960s for Winchell-Mahoney Time, where he starred with his dummies Jerry Mahoney and Knucklehead Smiff. But he may be even more famous in the movies and on TV as the lispy voice of Winnie the Pooh's animated friend Tigger.

Also in 2005, Ron Chapman retired after doing his last show on KLUV-FM Dallas, where he'd been for 5 years. The prior 30 years were spent at Dallas's legendary KVIL.  For several years of his so-called 'retirement' he was heard coast-to-coast as the substitute voice on Paul Harvey News.
In 2006, AFI were at No.1 on the Billboard album chart with 'Decemberunderground,' the American band's seventh and first No.1 album.
In 2008, Mötley Crüe were guests on CBS-TV's Late Show With David Letterman, in support of their album "Saints Of Los Angeles."
Also in 2008, a 36-year old Nashville man was charged with disorderly conduct and public intoxication after he repeatedly harassed Cher at the town's famous honky-tonk Tootsies Orchid Lounge.  After repeated warnings to stay away the guy grabbed Cher by the waist, resulting in his arrest.
In 2009, The Doors' documentary 'When You're Strange' was screened at the Los Angeles Film Festival. The film was narrated by actor Johnny Depp.
In 2010, the original bassist with The Kinks, Pete Quaife, died at age 66, after being on kidney dialysis for over a decade. Quaife played on the band's early hits "You Really Got Me," "All Day And All Of The Night" and "Waterloo Sunset," before quitting in 1969 over the infighting.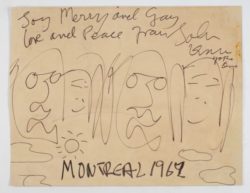 Also in 2010, a double self-portrait caricature of John Lennon and Yoko Ono, drawn by Lennon in '69 during the couple's 'Bed-In for Peace' in Montreal, sold for nearly $56,000 at Christie's Auction House in London.
In 2012, Billboard.com named Olivia Newton-John's 1982 hit, 'Physical' as The Sexiest Song Of All Time.
In 2013, bassist Jared MacEachern made his live debut with the Oakland-based Machine Head at a concert  in Spokane, WA. He replaced Adam Duce who was fired four months earlier.
In 2014,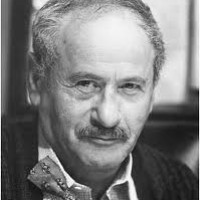 Eli Wallach, the award-winning American character actor who helped bring the method to the small and big screens, died at the age of 98. Before his movie career took off he was seen frequently on the live TV drama showcases of the '50's, and also had a starring role in the 1985 ABC mafia drama, 'Our Family Honor.'
Also in 2014, Bob Dylan's handwritten lyric sheet for "Like A Rolling Stone" was sold at auction for over $2 million at Sotheby's in New York. "In this near complete four-page working draft, the distinctive 'How does it feel' lyric is clearly visible alongside unused lines, stray thoughts on American imagery and interesting doodles," said the auctioneer.  Also, Elvis Presley's sweat stained 'peacock' jumpsuit netted nearly a quarter of a million dollars.
In 2015, Shania Twain's first tour in 11 years, 'Rock This Country,' billed as the Canadian country star's final tour, played the first of two dates at Toronto's Air Canada Centre.
 Also in 2015, Motley Crue's Vince Neil starred in an episode of ABC's Celebrity Wife Swap, trading partners with Gunner Nelson (of Nelson).
In 2016, Bernie Worrell, keyboardist for the groups Parliament/Funkadelic and Talking Heads and a Rock and Roll Hall of Fame inductee, who later played with Paul Schaeffer's CBS Orch. on 'Letterman,' lost his battle with liver and prostate cancer at age 72.
In 2017, the Toronto High Park Zoo named three baby capybaras, large South American rodents, after Rush's Geddy Lee, Alex Lifeson and Neil Peart. This following a poll where 32,500 votes were cast to name the capybaras.
In 2018, Sex Pistols bassist Glen Matlock performed at the Peace Train Music Festival held in the demilitarized zone between North and South Korea.  Matlock even sang the Pistols' "God Save The Queen" in Korean.
In 2020, Justin Wilcomes aka 'Drex' told his late night audience on the Corus Talk Radio Network that he was leaving to take a more financially attractive job offer.  He had been with CKNW since 2014, hosting the national show since 2018.
Today's Birthdays:
Actress Michele Lee (Knots Landing) is 78.
Singer Arthur Brown is 78.
Actor-director Georg Stanford Brown (Nip/Tuck, The Rookies) is 77.
Rocker Bruce Johnston of The Beach Boys is 77.
Guitarist Jeff Beck is 76.
Singer Colin Blunstone of The Zombies is 75.
Retired radio news broadcaster Campbell McCubbin (CKWX, CJJR-FM. CKBD, CFAC)) is 74.
Drummer Mick Fleetwood of Fleetwood Mac is 73.
Actor Peter Weller (24, Odyssey 5) is 73.
Bassist John Illsley of Dire Straits is 71.
Reggae singer Derrick Simpson of Black Uhuru is 70.
Actress Nancy Allen (Another Life) is 70.
Actress Betsy Randle (Boy Meets World, Home Improvement) is 70.
Actor Joe Penny (Jake and the Fatman, Riptide) is 64.
Singer Astro of UB40 is 63.
Actor/voicist Tommy "Tiny" Lister (Fish Hooks, 1st & Ten: The Championship) is 62.
Singer-keyboardist Andy McCluskey of Orchestral Manoevres in the Dark is 61.
Musician Siedah Garrett is 60.
Actor Iain Glen (Game of Thrones, Downton Abbey) is 59.
Bassist Curt Smith of Tears for Fears is 59.
Actress Danielle Spencer (What's Happening) is 55.
Actress Sherry Stringfield (Under the Dome, ER, NYPD Blue) is 53.
Actress Jensen Daggett (The Single Guy, Home Improvement) is 51.
Singer Glenn Medeiros is 50.
Actor Charles Venn (EastEnders) is 47.
Actress Carla Gallo (Bones, Carnivale) is 45.
Actress Sheetal Sheth (Nice Girls Crew) is 44.
Actor/voicist Amir Talai (LA to Vegas, Kung Fu Panda: Legends of Awesomeness, Turbo FAST, Campus Ladies) is 43.
Actress/voicist Mindy Kaling (The Mindy Project, The Office) is 41.
TV personality/actress Petra Nemcova (Fashion News Live, Dancing With the Stars) is 41.
Actress Minka Kelly (Friday Night Lights, The Path, Almost Human, Parenthood) is 40.
Toronto-born actress Liane Balaban (Covert Affairs, Supernatural, St. Urbain's Horseman) is 40.
Actress Vanessa Ray (Blue Bloods, Pretty Little Liars, As The World Turns) is 39.
Actor/former Take 5 singer Tilky Jones (Nashville) is 39.
Actress Lotte Verbeek (The Borgias) is 38.
Actress/TV personality Ariana Madix (CollegeHumor Originals, Vanderpump Rules) is 35.
Actor Justin Hires (MacGyver 2016, Rush Hour) is 35.
Actress Kaitlin Cullum (Grace Under Fire) is 34.
Actress Amber Rose Revah (The Punisher, Emerald City) is 34.
Singer Solange Knowles is 34.
TV personality Stassi Schroeder (Vanderpump Rules, The Amazing Race) is 32.
Actor Rafi Gavron (Life Unexpected) is 31.
Actor Max Ehrich (Under the Dome, The Young & the Restless, 100 Things to Do Before High School) is 29.
Actress Raven Goodwin (Good Luck Charlie) is 28.
Actress Beanie Feldstein (Madison High, Fan Girl) is 27.
Vancouver-born actress Nicole Muñoz (Defiance) is 26. 
Actress Erin Moriarty (Jessica Jones, Red Widow) is 26.
Actor Coy Stewart (Bella & the Bulldogs, Are We There Yet?, The Electric Company) is 22.
.
Chart Toppers – June 24
1947
Peg o' My Heart – The Harmonicats
Mam'selle – Art Lund
Linda – Buddy Clark with the Ray Noble Orchestra
It's a Sin – Eddy Arnold
1956
The Wayward Wind – Gogi Grant
I Almost Lost My Mind – Pat Boone
Transfusion – Nervous Norvus
Crazy Arms – Ray Price
1965
I Can't Help Myself – The Four Tops
Mr. Tambourine Man – The Byrds
Wonderful World – Herman's Hermits
Ribbon of Darkness – Marty Robbins
1974
Billy, Don't Be a Hero – Bo Donaldson & The Heywoods
You Make Me Feel Brand New – The Stylistics
Sundown – Gordon Lightfoot
This Time – Waylon Jennings
1983
Flashdance…What a Feeling – Irene Cara
Time (Clock of the Heart) – Culture Club
Electric Avenue – Eddy Grant
You Can't Run from Love – Eddie Rabbitt
1992
I'll Be There – Mariah Carey
Baby Got Back – Sir Mix-A-Lot
Under the Bridge – Red Hot Chili Peppers
Achy Breaky Heart – Billy Ray Cyrus
2001
Lady Marmalade – Christina Aguilera, Lil' Kim, Mya & Pink
Drops Of Jupiter (Tell Me) – Train
Pop – 'N Sync
I'm Already There – Lonestar
2010
California Gurls – Katy Perry featuring Snoop Dogg
OMG – Usher featuring will.i.am
Airplanes – B.o.B featuring Hayley Williams
The House That Built Me – Miranda Lambert