Heather Osgood is the founder of True Native Media and answered all of our questions about podcast advertising. I first met Heather back in 2017 and was fascinated with the vision she had for her company. While the idea of media buying was not new, being a media buyer for podcasts was. It is believed that podcast advertising will hit a billion dollars by 2021, and I took interest in the methods used to connect podcasters with podcast ads. A few weeks later, I shifted this podcast to a new podcast host and began to experience the benefits of dynamic ad insertion; namely the ability to increase our ad inventory.
In this episode, Heather explains how mid-level podcasters can access ad dollars for their show. (Yes it starts with having an IAB certified host). But more importantly, Heather explains what dynamic ad insertion is, who needs it and what exactly is the IAB and what IAB certified or compliant metrics are. We also discuss the difference between what is a useful stat (Downloads) and what is a vanity stat. (Apple Podcast Rankings) It may be that your podcast is ready to be monetized with podcast ads and Heather debunks the whole process.
I mentioned that Heather is a great follow on LinkedIn – please follow her here and her company here. 
Also if you are looking to monetize your podcast – you don't necessarily need podcast ads to do it – schedule a call with me and I'll point you in the right direction.
…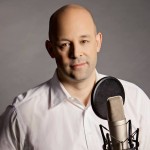 Matt Cundill works with radio groups on digital strategies and talent coaching. He recently started the Sound Off Podcast: The Podcast about Broadcast"
E-mail Matt: [email protected]
Twitter: @mattcundill
" The Sound Off Podcast is committed to helping broadcasters find their way through the digital revolution. "