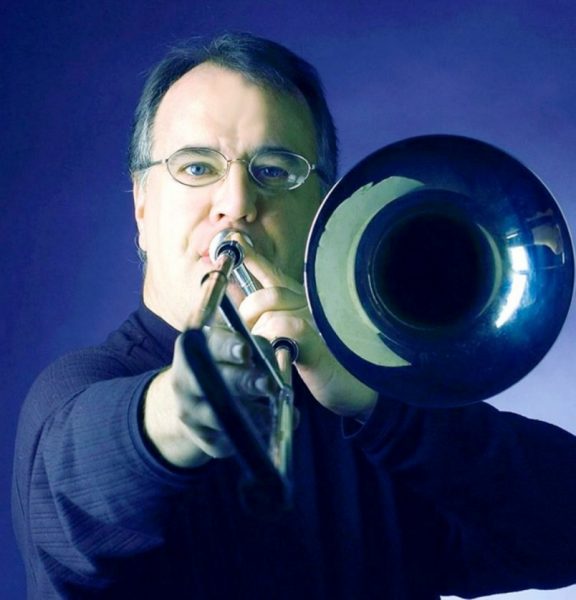 Hugh Fraser's reputation as a jazz musician and educator was such that when he spoke, everyone listened intently. But when the pianist and trombone player performed, he could communicate volumes without saying a word.
Fraser, whose career spanned several decades and countries, died Wednesday at 61 after a long battle with cancer.
As news of the death of the Vancouver-based musician — who was born in Victoria and taught at the University of Victoria and Victoria Conservatory of Music — spreads through the jazz community, tributes have been pouring in from across North America.
"It's really hard to quantify the impact he had on the music world," Qualicum musician Phil Dwyer, a longtime friend and collaborator, told the Times Colonist. "He was somewhat of a rarity in terms of a Canadian musician who wasn't from Toronto. He established himself wherever he went by creating his own reality. It was a remarkable gravitational force that he exuded, in being able to attract people simply by his enthusiasm and passion for music."
The son of a percussionist with the Vancouver Symphony Orchestra, Fraser took up drums at the age of six before moving on to piano and trombone, for which he was best known. His talent as a composer was evident early on, and Fraser later turned that skill into several prestigious teaching appointments at the Royal Academy of Music in London, England and the Banff Centre of Fine Arts in Alberta.
Fraser also held key positions in the jazz departments at both the University of Victoria and the Victoria Conservatory of Music during the early 2000s. "Jazz musician is too limiting," Dwyer said of Fraser's creative range. "He was a musician. He was an educator. He was a mentor. And he was a dear friend to hundreds of musicians around the world."
Read the rest of Mike Devlin's feature length obituary  HERE.