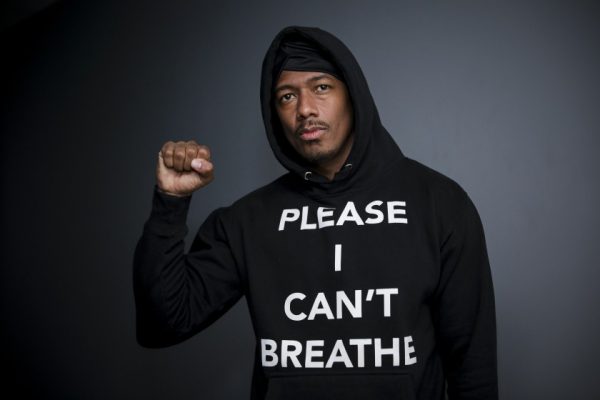 When radio personality Kurt "Big Boy" Alexander first watched the video of George Floyd's killing, the host of the popular "Big Boy's Neighborhood" morning show on hip-hop station Real 92.3 (KRRL-FM) could pinpoint the moment he knew his next day's show would be different.
"Once they took his lifeless body and put it on a stretcher," he recalled late last week, "I knew immediately that whatever I had scheduled for the next show was thrown out the window. It was going to be totally erased." Sensing a tense weekend, the station interrupted Saturday programming and Big Boy, 50, went live to take calls.
On the other end of the dial on rival Power 106 (KPWR-FM), morning show host Nick Cannon, 39, watched enough of Floyd's "public lynching," as he called it, and spoke about it on that Friday's show. But behind the scenes, he was plotting.
"I wanted to be on the front lines, ground zero, in Minneapolis," Cannon said earlier this week, so he boarded a plane. By the time he got on the air Monday morning, the scene on the ground in Minneapolis was tense. Images of law enforcement violence against protesters spread across social media.
Since that fateful Memorial Day, Cannon, Big Boy, KDAY's Cece & Romeo, KJLH's Dominique DiPrima and other Black voices on the FM dial have responded with a kind of communal outrage, in the process reconfirming the platform's role in the L.A. media landscape. In a culture balkanized by social media, cable news, streaming services and podcasts, terrestrial radio has stepped up in its role as a local forum.
Black radio on-air personalities have grilled guests, discussed racism and police violence, frustrations and solutions. Illustrating the power of the medium, they have broadcast interviews with leaders including Mayor Eric Garcetti, Congresswoman Maxine Waters and Sen. Kamala Harris. On stations including Power 106, KDAY 93.5 and Cali 93.9, programmers increased rotation on what it described as "music that had more conscious messages." More important, programming blocks have been given over to listeners so they can vent and share.
Read the rest of this feature story  HERE.