….HAPPY BIRTHDAY PAUL McCARTNEY!!
ON THIS DAY in 1904,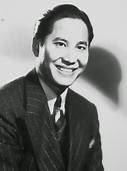 actor Keye Luke was born in Canton China but grew up in Seattle.  The almost-accidental portrayer of Asian roles on the big screen, played such parts in four 1972 TV series simultaneously, "Kung Fu," "Anna and the King,"  "The Amazing Chan and the Chan Clan," and "M*A*S*H".  He died Jan 12, 1991 at age 86.
In 1905, bandleader Kay Kyser was born in Rocky Mount, North Carolina.  He brought his novel idea for a musical quiz to Mutual Radio in Feb. 1938, then to NBC Radio on March 30 1938. The show was called Kay Kyser's Kollege of Musical Knowledge and was a great hit.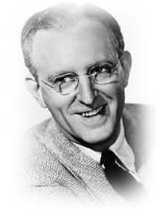 He starred as "The Ol' Perfessor," with his catchphrases "That's right. you're wrong,"  "Evenin' folks," and "Yess-dance! Yess-dance!" "Kay Kyser's Kollege of Musical Knowledge" ran on radio until 1949, then on TV for a year after that.  The band scored more than two dozen top 10 hits, including "Three Little Fishes", "Jingle, Jangle, Jingle", "The Old Lamplighter", "There Goes that Song Again", "Ole Buttermilk Sky", "Managua Nicaragua", "On a Slow Boat to China" & "Praise the Lord and Pass the Ammunition." One of his singers, Mike Douglas, went on to be a star of daytime TV. Kyser died after a heart attack July 23, 1985 at age 80.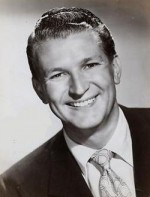 In 1908, announcer/host/actor Clayton 'Bud' Collyer was born in New York City. He was the voice of Superman on radio & in cartoons, and the long running host of TV game shows Beat the Clock and To Tell the Truth. He also hosted Goodson-Todman's first game show on radio, Winner Take All.  He died of a circulatory ailment Sep 8, 1969 at age 61.
In 1910, drummer/bandleader Ray McKinley was born in Fort Worth Texas.  He met Glenn Miller in 1929, and played in Miller's AEF Orchestra during WW II. Later he was asked to lead the Miller Band for Glenn's estate [1956-66]. He died May 7, 1995 at age 84.
In 1914, actor E.G. (Everett Gunnar) Marshall (below) was born in Owatonna Minnesota. Two of his better known TV roles are those of lawyer, Lawrence Preston on The Defenders in the 1960s, and as neurosurgeon, Dr. David Craig on The Bold Ones: The New Doctors in the 1970s. He also played a doctor on Chicago Hope in the 90's. He was the original host of the popular nightly radio drama The CBS Radio Mystery Theater, which ran on stations across the U. S. between 1974 and 1982.  He died of lung cancer Aug 24, 1998 at age 84.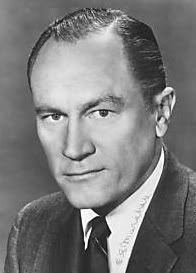 In 1915, A-P Carter & Sara Dougherty married in Virginia. Together with Maybelle Addington, who married A-P's brother, they formed The Carter Family, one of country music's most influential groups. Their biggest seller was 1928's "Wildwood Flower."
In 1917, actor Richard Boone was born in Los Angeles. He starred in over 50 films, and on TV headlined CBS's historical western Have Gun – Will Travel (1957-63) and NBC's  The Richard Boone Show ('63-'64).  He died of pneumonia Jan 10, 1981 while being treated for lung cancer, at age 63.
In 1939, the CBS radio network debuted The Adventures of Ellery Queen as a 60 minute show for the first six months. The detective drama was cut to a half hour for the following 8 years. An interesting twist came near the end of each program when the action was paused to allow a panel of experts to guess the solution of the night's mystery.
In 1942,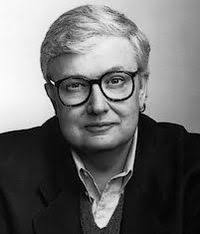 film critic/TV personality Roger Ebert was born in suburban Chicago. He reviewed movies for the Chicago Sun-Times from 1967 until his death. In 1975, Ebert became the first film critic to win the Pulitzer Prize for Criticism. Ebert and Chicago Tribune critic Gene Siskel helped popularize nationally televised film reviewing when they co-hosted PBS's Sneak Previews, followed by several variously named At the Movies programs, on which they verbally sparred and traded humorous barbs.  Ebert succumbed to cancer April 4 2013 at age 70.
In 1945, British Radio traitor, William Joyce, a.k.a. Lord Haw-Haw, who aired propaganda for the Nazis in WWII, was charged with treason.
In 1948, Columbia Records publicly unveiled its new long-playing phonograph record, the 33 1/3, in New York City. The LP format could allow up to 23 minutes of music per side versus the three minutes squeezed onto each side of a 78 rpm disc.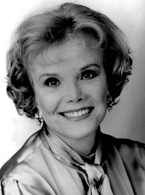 In 1956, Nanette Fabray bid audiences farewell in her final appearance on 'Caesar's Hour' after two years as a regular on the popular NBC TV sketch show.
In 1958, in New York, Connie Francis recorded "Stupid Cupid," which would be her third single and second Top 20 hit for the MGM label.
Also in 1958, and also in New York City, Jimmie Rodgers recorded his fifth Top 10 single, "Are You Really Mine."
Still in 1958, in Hollywood, Ritchie Valens taped his first single, "Come On Let's Go" and "Framed," for the Del-Fi label.
In 1959, the first telecast received from England was broadcast in the U.S. over NBC-TV.
Also in 1959, Fats Domino recorded his last R&B chart topper "I Want To Walk You Home."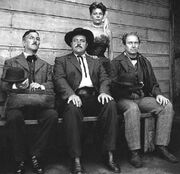 In 1961, Gunsmoke was broadcast for the last time on CBS radio. The show had been on for nine years, for much of that time aired twice, on Sunday night with a repeat Saturday morning. It was called the first adult Western. The star of radio's Gunsmoke was William Conrad (seated centre), who would later become a major TV star (Cannon, Jake and the Fatman) as well. When Gunsmoke moved to TV, James Arness had filled Conrad's boots as Marshall Matt Dillon.
In 1963, RCA Victor released Elvis Presley's 'You're the Devil in Disguise,' which would prove to be his last Top Ten single on the R&B charts.
In 1965, British composer-conductor George Melachrino, one of the first to use a mass string orchestra to create mood music, died at age 55. Melachrino made more than 50 L-P's in the 1950's, most of them released by RCA in North America.
Also in 1965, the No. 1 Billboard Pop Hit was "I Can't Help Myself," by the Four Tops.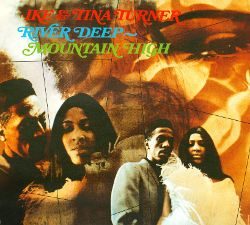 In 1966, "River Deep and Mountain High" by Ike & Tina Turner entered the British charts, getting as high as number three. But the record did so poorly in the U-S that the disgusted producer, Phil Spector, temporarily retired from the music business. He did not make another record for three years.
In 1967, the Jimi Hendrix Experience made its US debut on the final evening of the Monterey (Calif.) Pop Festival. Hendrix impressed concertgoers with his guitar artistry, and by setting his instrument ablaze during his set.
Also in 1967, Spanky and Our Gang made their first appearance on CBS-TV's Ed Sullivan Show, playing their only Top Ten hit 'Sunday Will Never be the Same,' and 'Coney Island Washboard.'  Also performing on the 19th Anniversary episode of the Sunday night showcase were singers Diahann Carroll and Robert Merrill, plus comedians Norm Crosby and Jack Carter.
In 1972, Vancouver radio station CJVB 1470 went on the air as Western Canada's first multilingual radio station.  Unlike today the format included some 24 different languages with at least 37 hours a week in English.
In 1975, Elvis Presley had a face-lift at Mid South hospital, Memphis. He was 41 at the time.
Also in 1975, the NBC News and Information Service (24 hr news) premiered on US radio.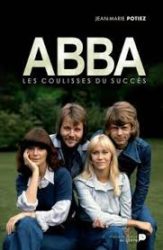 In 1976, 
Abba
 staged a command performance for the King of Sweden and his Queen-to-be on the eve of their Royal Wedding.
Also in 1976, the Birmingham-based Electric Light Orchestra's greatest hits collection, "OLE ELO" was certified to be a Gold Record, just as they embarked on their first major tour of the British Isles.
In 1977, Sex Pistol Johnny Rotten was slashed on his face and hands by knife-wielding youths on a London street. They objected to the Pistols' anti-monarchist song "God Save the Queen." The next day, another member of the Pistols, Paul Cook, was beaten by a gang armed with iron pipes.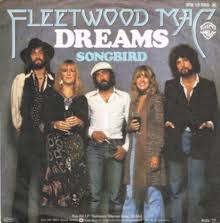 Also in 1977, Fleetwood Mac worked Dreams to the number one spot on the pop music charts this day. It would be the group's only single to reach number one. Fleetwood Mac placed 18 hits on the charts in the 1970s and 1980s. Nine were top-ten tunes.
In 1980, "The Blues Brothers" movie opened in the U-S and Canada. Among the music stars making cameo appearances were Ray Charles and Aretha Franklin.
Also in 1980, western swing musician Paul Howard died at 71. Howard's band, the Arkansas Cotton Pickers, was a fixture on the Grand Ole Opry in the 1940s.
In 1984, Vancouver radio station CKNW AM980 launched the Western Information Network. The Anik E satellite was used to distribute news and programming throughout BC.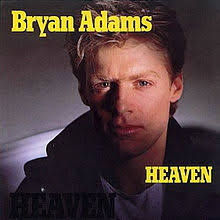 In 1985, Bryan Adams' single Heaven remained #1 on the Billboard charts for a second week.
In 1987, singer Luther Vandross cancelled two soldout shows in Phoenix to protest the Arizona governor's decision to rescind a holiday honouring slain civil rights leader Martin Luther King.
Also in 1987, a woman sued Motley Crue for $5,000 claiming that she lost her hearing because a concert was too loud.
In 1988, radio station WKBW Buffalo, New York switched to a satelllite oldies format, ending 30 years of Top 40 and oldies.
Also in 1988, Bruce Springsteen was a surprise guest at an anti-racism music festival in Paris. Springsteen appeared alone on stage, playing an acoustic guitar. The concert linked the French capital with New York and Dakar, Senegal for nine hours of music.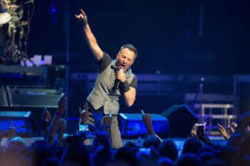 Still in 1988, Depeche Mode sold out the 75-thousand-seat Rose Bowl in Pasadena, California. The concert was chronicled in the D-A Pennebaker film "Depeche Mode 101."
Again in 1988, "Together Forever" by Rick Astley topped the charts and stayed there for just the one week.
Also on this date in 1988, 500 rowdy youths pelted organizers of an outdoor rock concert near the Berlin Wall with bottles and stones. Two policemen were injured and eight youths arrested. The trouble started after the artists, including Nina Hagen, refused demands for encores.
Still on this date in 1988, Sallie Martin, known as "the mother of gospel music," died in Chicago at age 92. She teamed up with the Reverend Thomas Dorsey in 1932, and together they performed throughout the U-S South.

In 1991, actress Joan Caulfield, who played on TV the female lead in My Favorite Husband, a role created on radio by Lucille Ball, succumbed to cancer at age 69.
In 1992, Australian singer-dancer-songwriter Peter Allen died in a San Diego-area hospital of an AIDS-related illness. He was 48. Allen wrote such hits for other artists as "I Honestly Love You" for Olivia Newton-John and the Oscar-winning "Arthur's Theme" for Christopher Cross. But he was also responsible for one of the biggest flops in Broadway history, the 1988 musical "Legs Diamond."
Also in 1992, violence erupted after Boston police halted a music and comedy show at City Hall Plaza. Sixteen people were hurt and 18 arrested when hundreds of people rampaged through the neighbourhood, smashing windows and vandalizing stores. Police called off the free concert featuring Mr. Big, Meli'sa Morgan and Stacy Earl, fearing the crowd of 20-thousand was getting out of hand.

In 1993, A-and-M Records chairman Jerry Moss (right) and vice-chairman Herb Alpert (left) announced they were leaving the company they had begun in Alpert's garage some 30 years earlier. In 1990 they had sold A-and-M to Polygram Records for about half a billion dollars.
In 1994, hundreds of fans jammed a downtown Montreal street to see the world premiere of the Peter Gabriel concert film "Secret World" on a giant outdoor screen.
In 1995, Notorious B.I.G. (Christopher Wallace) was arrested in Camden, NJ, on robbery and aggravated assault charges.
In 1996, Beck's fourth full-length album, "Odelay," was released.

In 1997, midway through their PopMart tour U2 played the first of two nights at the Alameda County Coliseum in Oakland California, with Oasis as the opening act.
Also in 1997, Country Music Association entertainers of the year Brooks & Dunn played a special show for their fan club at Nashville's Ryman Auditorium. In keeping with tradition, both Brooks and Dunn stayed around to meet and sign autographs for all 2,000-plus who turned out for the annual gathering. The pair began signing at 9 p.m. and didn't wrap things up until 5 the following morning.
In 1998, Heart featuring Ann Wilson embarked on a U.S. tour in Chicago. Other stops included Detroit and Los Angeles.
In 2000, actress Nancy Marchand, who played Tony's mother on TV's Sopranos, and Lou's publisher-boss on Lou Grant, died of emphysema & lung cancer at age 71.
Also in 2000, we first learned that sales of pirate music CDs had now exceeded more than 500 million a year and accounted for one in every five sold. The record Industry estimated it was costing artists and their labels $5.1 billion in lost sales.

In 2002, Hall Of Fame baseball broadcaster Jack Buck succumbed to cancer at age 77.  He'd done baseball play-by-play for the St. Louis Cardinals for 48 years, for 16 years was the radio voice of NFL's Monday Night Football, and broadcast several World Series & All Star Games.
In 2003, American Idol creator Simon Fuller became the first British music manager since The Beatles' Brian Epstein to hold the top three positions in the US singles chart. Fuller, who steered the Spice Girls and S Club 7 to success, was in charge of bestselling artists Clay Aiken and Ruben Studdard, together with the American Idol 2 Final 10. During 2003 Fuller sold more than ten million records around the world.
In 2004, the funeral for Ray Charles was held in Los Angeles at the First AME Church, featuring performances by Stevie Wonder, Glen Campbell, B.B. King, Wynton Marsalis, and Willie Nelson. Among the 1200 non-performing attendees were Little Richard, Clint Eastwood, Cicely Tyson and Berry Gordy, Jr.
Also in 2004, David Bowie was hit in the eye with a lollipop thrown onto the stage while he was performing in Oslo, Norway. He was not seriously hurt.
In 2007, singer & producer Hank Medress died of lung cancer at age 68. His vocals with The Tokens propelled "The Lion Sleeps Tonight" to the top of the charts in 1961, and he produced the hit single 'He's So Fine' by The Chiffons, as well as Tony Orlando's 'Knock Three Times.'
In 2008, a Los Angeles hotel filed a lawsuit against Phil Spector for failing to pay more than $100,000 in outstanding bills for lawyers and expert witnesses in his murder trial. The Westin Bonaventure Hotel claimed that by the time Spector's trial ended in a hung jury, his unpaid tab at the hotel totalled more than $104,000.
In 2009, Crosby, Stills & Nash and Bon Jovi's Jon Bon Jovi and Richie Sambora were inducted into the Songwriters Hall of Fame.

In 2010, at a Sotheby's auction in New York John Lennon's handwritten lyrics to the Beatles song "A Day In The Life" sold for $1.2 million, about half-a-million more than predicted. The auctioneer dubbed the closing track from' "Sgt. Pepper's Lonely Hearts Club Band" as "the revolutionary song that marked the Beatles' transformation from pop icons to artists."
In 2011, legendary rock saxophone virtuoso Clarence Clemons, a key member of Bruce Springsteen's E Street Band for nearly 40 years, died from complications following a stroke he'd suffered six days earlier, at age 69.
In 2012, on his 70th birthday, PETA sent a birthday card to Paul McCartney thanking him for his help in raising awareness for ethical animal treatment. The card had people dressed as animals in a parody of the famous Beatles "Abby Road" album cover.
In 2013,
 a tribute concert to Joni Mitchell (pictured) at Toronto's Massey Hall featuring Rufus Wainwright, Kathleen Robertson and others, was surprised by a previously retired Mitchell singing three of her own songs, rather than just reciting a new poem which was all that she had promised.  For the previous 5 years the now 70-year old Mitchell had insisted she was unable to sing anymore.
In 2014, musician Johnny Mann died of heart failure at age 85.  As leader of the Johnny Mann Singers, he recorded approximately three dozen albums, hosted the TV series titled Stand Up and Cheer (1971–1974), and was the musical director for The Joey Bishop Show. He was also musical director of The Alvin Show, and was the voice of Theodore. Mann was also choral director for the NBC Comedy Hour.
In 2015,
 producer and talent manager Jack Rollins, whose clients included Woody Allen, Billy Crystal, David Letterman, Robin Williams and the oomedy team of Nichols and May, died at age 100. He was exxecutive producer of ABC's Dick Cavett Show and NBC's Late Night with David Letterman, and had been nominated for an Emmy ten times.
Also in 2015, blues great Willie Dixon and Robert Hunter & Jerry Garcia (Grateful Dead) were inducted into the Songwriters Hall of Fame in New York City. Van Morrison received the Johnny Mercer Award.
In 2017,  in Seattle, a 30-year-old African-American mother of four was shot and killed by two white police officers after she called 911 to report a burglary, and the local TV stations were all over the story. 
Also in 2017,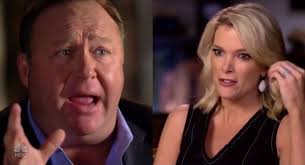 Megyn Kelly interviewed conspiracy theorist/radio host Alex Jones for 17 minutes on her new but ill-fated NBC prime time TV magazine show.
In 2019,  CBS Corp., Cox Enterprises Inc., E.W. Scripps Co., Fox Corp., and Tegna Inc. all agreed to consent decrees barring them from sharing certain competitively sensitive information for the next seven years,  to settle Justice Department charges that they had illegally coordinated on sales of local advertising spots.
In 2020, Dame Vera Lynn, the young singer who inspired British and Commonwealth troops in WWII, died at age 103.
Today's Birthdays:
Singer Tommy Hunt of the Doo-Wop group The Flamingos is 87.
Musician Sir Paul McCartney is 78.
Singer Sandy Posey (Born A Woman, Single Girl) is 76.
Actress Constance McCashin (Knots Landing, Brooklyn Bridge) is 73.
Toronto-born actress Linda Thorson (The Avengers, One Life to Live, Marblehead Manor) is 73.
Keyboardist John Evans of The Box Tops is 72.
Actress Isabella Rossellini (Alias, Tracey Ullman Show) is 68.
Actress Carol Kane (Taxi, Brooklyn Bridge, All is Forgiven, Beggars & Choosers) is 68.
Actress/voicist Miriam Flynn (Suburgatory, ChalkZone, The Land Before Time, Grounded for Life, The Spooktacular New Adventires of Casper, FooFur, Maggie) is 68.
Actor Brian Benben (Private Practice, Dream On, Kay O'Brien) is 64.
Actor Ralph Brown (TURN: Washington's Spies, Legends) is 63.
Actress Andrea Evans (Passions, The Bold & the Beautiful, One Life to Live) is 63.
Actor Tom Reilly (Valley Of The Dolls, ChiPs) is 61.
Actor/writer/producer Christopher Lloyd (Modern Family, Frazier) is 60.
Singer Alison Moyet is 59.
Actor Stephen Marcus (Lark Rise to Candleford, EastEnders) is 59.
Keyboardist Dizzy Reed (Guns N' Roses) is 57.
Actress Kim Dickens (Fear the Walking Dead, House of Cards, Treme, Friday Night Lights, Deadwood) is 55.
Actress Robin Christopher (General Hospital, All My Children, Another World) is 55.
Actor David Burke (The Crew, Brothers & Sisters, Joan of Arcadia) is 53.
Country singer-guitarist Tim Hunt (Yankee Grey) is 53.
Singer-guitarist Sice of The Boo Radleys is 51.
Actress/voicist Kerry Butler (OneLife to Live, Princess Gwinevere and the Jewel Riders) is 49.
Actress Mara Hobel (Roseanne, ABC After School Specials) is 49.
Singer Nathan Morris of Boyz II Men is 49.
Singer-songwriter Ray LaMontagne is 47.
Rapper Silkk The Shocker is 45.
Actress Alana de la Garza (Law & Order, CSI Miami, The Mountain) is 44.
Country singer/TV talent coach  Blake Shelton (The Voice)  is 44.
Guitarist Steven Chen of Airborne Toxic Event is 42.
Actor David Giuntoli (Grimm) is 40.
Actress Tara Platt (Shelf Life, Bleach) is 40.
Montreal-born actress Meaghan Rath (Being Human, New Girl, Rogue) is 34.
Actor Richard Madden (Game of Thrones, Klondike) is 34.
Drummer Josh Dun of Twenty One Pilots is 32.
Actress Mallory Jansen (Agents of S.H.I.E.L.D., Galavant) is 31.
Actress/singer Renee Olstead (Secret Life of the Am. Teenager, Still Standing) is 31.
Actor Jacob Anderson (Game of Thrones) is 30.
Actress Willa Holland (Arrow, The O.C.) is 29.
Actor Sean Teale (Reign, Mr. Selfridge, Skins) is 28.
Chart Toppers – June 18
1950
My Foolish Heart – The Gordon Jenkins Orchestra (vocal: Eileen Wilson)
Bewitched – The Gordon Jenkins Orchestra (vocal: Mary Lou Williams)
The Third Man Theme – Anton Karas
I'll Sail My Ship Alone – Moon Mullican
1959
Personality – Lloyd Price
Quiet Village – Martin Denny
Tallahassee Lassie – Freddy Cannon
The Battle of New Orleans – Johnny Horton
1968
Mrs. Robinson – Simon & Garfunkel
This Guy's in Love with You – Herb Alpert
Mony Mony – Tommy James & The Shondells
Honey – Bobby Goldsboro
1977
Dreams – Fleetwood Mac
Got to Give It Up (Pt. I) – Marvin Gaye
Gonna Fly Now (Theme from "Rocky") – Bill Conti
Luckenbach, Texas (Back to the Basics of Love) – Waylon Jennings
1986
On My Own – Patti LaBelle & Michael McDonald
I Can't Wait – Nu Shooz
There'll Be Sad Songs (To Make You Cry) – Billy Ocean
Life's Highway – Steve Wariner
1995
Have You Ever Really Loved a Woman? – Bryan Adams
Water Runs Dry – Boyz II Men
Don't Take It Personal (just one of dem days) – Monica
Summer's Comin' – Clint Black
2004
Burn – Usher
The Reason – Hoobastank
Roses – Outkast
Redneck Woman – Gretchen Wilson