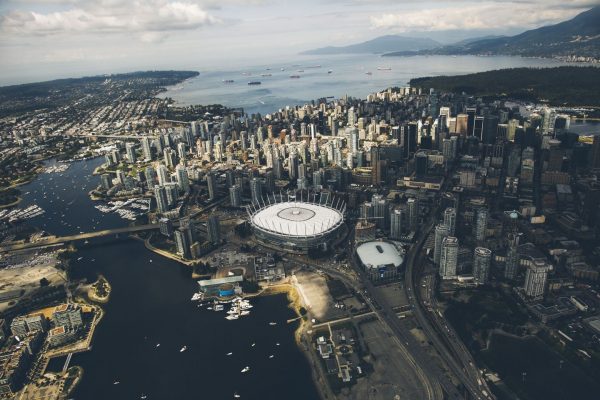 One Man's Opinion
by BCMQ
June 15, 2020
Good Morning.
As I type this I am listening to Jill Bennett interview the Retiring Vancouver Fire Department chief on CKNW .
Of course the Chief speaks glowingly and is so very complimentary of the City of Vancouver but let us all be very honest, the reason he is leaving Vancouver is the fact that among other things Vancouver has very quickly since the first term of Mayor Gregor Robertson, his Brain Geoff Meggs and their Council Members and now Top Financial Genius Mayor Kennedy Stewart and his MISFIT unqualified and not ready for prime time players on his Looney Left Vancouver City Council turned the City I was born and raised in into a SH*T HOLE . Oh yes,do not forget the Mensa Members on Vancouver Parks Board and their latest attempt at the "War on the Car" .
The Bottom Line with the Chief is he is no different than thousands of hard working Tax Paying citizens of cities like Vancouver he Wants to do one thing and one thing only, much like Snake Plissken, he wants to "Escape from Vancouver" . Fortunately for the VRFD Chief he has the time put in, the fact he can move to where his wife has a successful business and he has a good pension and Other benefits provided him by many tax payers in Vancouver who cannot afford to get away from Vancouver as they are stuck in Jobs downtown . Some can attempt to sugar coat this like the chief attempted to do but facts are facts, he wants to Escape Vancouver And he wants out now, he HATES Vancouver and how could we blame him . Who the hell really wants to bring children up in a city Where most of the time the downtown looks more like an ongoing scene from the "Walking dead" ?
For the past many years Vancouver (Victoria) has like many cities controlled by the "WOKE" PC SJW Leftist Activist Liberal Politicians including Seattle, Portland, San Francisco, Los Angeles, Chicago, Detroit, New York, and so many more is very quickly becoming unliveable for hard working tax paying citizens who need to navigate the streets of all of those cities stepping over Drug addled Repeat Prolific Offenders addicted to any given number of Drugs including Opioids, Heroin, Crack, Meth, and many more .
Many like to tell the Great Unwashed that we need more police, more legal aid lawyers, more court staff, more judges, bigger court Houses, more social workers, and more Poverty Pimps like Mayor Gregor, Mayor Stewart, more Jean Swansons, Townsends, more Jenny Kwans and any numbers of others, people say they will fix Vancouver .
Well guess what, under so called leaders like those just Mentioned Vancouver has descended into a "Cesspool of Broken Humanity", and no one dares asks the PC SJW Politicians why they have not fixed things . It is much the same when people talk about racial injustice in the U.S., no one seems to point out the fact that when the "Greatest President that ever lived" Barack Obama was in the White House he did not solve a thing, how soon we forget .
We in fact DO NOT need more police, legal aid lawyers, more judges, bigger court houses and the rest mentioned we indeed need media, politicians and the Great Unwashed to press the so called "Learned Judges' to hand down longer more realistic sentences and perhaps Federal Prison Sentences where Offenders undergo mandatory Drug Detox and Rehab, that way we might save a few lives, we might turn addicts into productive citizens and we might cut down on many different kinds of criminal activity .
If memory serves me VPD Statistics tell us that it is about the same 350 Repeat Prolific Drug addicted criminals that commit about 80% of the crime, some of them with over 80 convictions, if we were to get almost all of those off the street for two years or more we would cu down crime activity very dramatically and we would save the tax payer hundreds of $ Millions of Dollars, just think of home and ICBC Insurance Premiums .
Then we must also keep in mind that a very large percentage of those Homeless Drug addicted Repeat Prolific Offenders are residing In Vancouver on Non Returnable Warrants from other Canadian Provinces, imagine the court time saved, costs to tax payers, and Savings to VPD and VFD if those offenders were returned to their own province to face the courts .
Of course I could go on but the bottom line here is Vancouver, Victoria, and other similar cities will continue to lose Fire chiefs, Police Dept Heads, and many other valued civil servants that can escape because they have put their time in and they simply will choose to "Escape from Vancouver " . Can we blame them ? After what is now taking place in the U.S. many cities there will see an EXODUS of Valued and important Senior Police, Fire and other Municipal Officials, is there any way we can manage to jettison the Elite Activist Looney Left politicians instead ? Now that would fix everything .
It makes me sick that wonderful cities like Vancouver, Victoria, Seattle, Portland, San Francisco, Detroit, Chicago, New York, and so many More are being driven into the ground by Leftist Politicians that could not manage to run a Dog Show with three Dogs as contestants and manage to make a profit, why do we keep electing them ?
Media needs to step up and "Ask the Tough Questions" but will they ? All of the above is happening in far too many cities right across North America but no one seems to take notice .
WE must also keep something else very important in mind when considering the above . The U.S. will very soon more than likely offer a type of DACA to many undocumented residents say under 25 years old who were brought into the country by their parents, the "BAD Orange Man" will quite possibly offer them a Path to Citizenship and that PTC will unlike Canada take 10 years, if that DACA recipient reaches that 10 year limit with having no criminal convictions they will be given full U.S. Citizenship, if by chance they are convicted of A felony within that time frame they will be deported to their home country of Sweden, El Salvador, Mexico, or say Venezuela, make your choice . In the meantime undocumented individuals that have criminal felony convictions will be arrested and deported to their home countries, what country would want to give safe haven to anyone convicted of a serious crime .
We in Canada will then very quickly have another problem, many of those sometimes violent repeat prolific offenders convicted of rape, robbery, assaults, manslaughter and any number of violent crimes may not wait to be deported back to Sweden, El Salvador, and the rest, they are COMING TO CANADA . Canada has a uh Prime Minister that has uh declared a uh welcome to them and he has said that uh diversity is our uh strength, and we have Mayors and councils in at least Victoria and Vancouver that are soft on crime, soft on drugs, violent offenders, we provide them free housing, medical, dental, food, clothing and every thing else they want and we have hundreds of legal aid lawyers and liberal judges that will shield them from any real accountability . Hell, that almost makes me want to go out and rob a jewellery store or two, why not ?
If we as a society and media do not soon to put pressure on the Looney Left Woke Political Leaders we now seem to have in Vancouver, Victoria, B.C. and various other similar cities we are going to suffer the consequences for generations, do you want your children and grandchildren to suffer with and pay the cost for the Sins of the "WOKE" Politicians now holding elected office, do you ?
Here attached below is a good example of a now retired Journalist that takes this sort of thing on in his Vancouver based "Keeping it Real" Blog .
http://harveyoberfeld.ca/blog/
I am of the belief that if Harvey Oberfeld had not been blogging on his "Keeping it Real" Blog about the direct assault by the Park Board and City Council on Oldsters, Physically Disabled, Young families, and others with mobility issues by excluding them from Stanley Park by banning or severely restricting vehicular traffic the good citizens/residents of Vancouver would know nothing about the Attack on the Car . Of course Mayor Stewart and his Council are fully complicit, they would of course prefer to have vehicles prohibited from Stanley Park completely if they had their way .
BCMQ