Jillene Khan is the afternoon host on Magic 98 in Madison, Wisconsin. Her story to radio is rooted in Minneapolis. From growing up listening to great personalities like Tony Fly from KDWB and Tom Bernard on KQRS to a time when her family was apart of Dave Ryan's Christmas Wish back in the 90's. Jillene is an ideal guest to bring on at a time when many people in her hometown are struggling with death of George Floyd at the hands 4 Minneapolis police officers.
In the episode, you'll hear about Jillene's rise through the radio ranks as she goes Country in the Quad Cities and Milwaukee, and then the decision to move to Madison, WI. She also spoke about coming out to her listeners how accepting her friends were. And by friends, we mean radio listeners. Jillene points out that it's about friends and not fans.
Jillene is also a good follow on Facebook Instagram and Twitter too.)
The podcast is powered by Promosuite and Nlogic's Services division.
…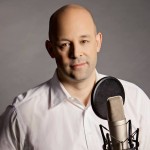 Matt Cundill works with radio groups on digital strategies and talent coaching. He recently started the Sound Off Podcast: The Podcast about Broadcast"
E-mail Matt: [email protected]
Twitter: @mattcundill
" The Sound Off Podcast is committed to helping broadcasters find their way through the digital revolution. "