Julie Adam Will Take Over TV & Radio Ops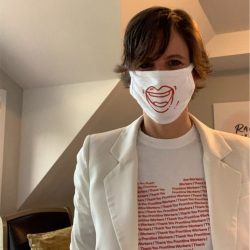 TORONTO — In a major move that impacts one of Canada's biggest media companies, Collette Watson — a thirty-year company veteran — is stepping down as SVP of Television and Broadcast Operations at Rogers Media.
Her last day at Rogers is set for Monday, June 15. From then, Julie Adam (pictured) will take on an expanded role.
"Colette has been an invaluable member of the Rogers team and a driving force behind industry change," said Jordan Banks, President of Rogers Sports & Media. "Over her 30-year career, whether it was in cable, regulatory, or media, she consistently delivered under pressure, championed what's right, and put the company first. Faced with industry challenges, she never wavered in her commitment. She thinks big and always finds a way to win."
Watson added, "I have seen tremendous change in the telecommunications and media industries these past three decades, and I'm so proud to have been part of the leading transformations by Rogers. There's a great team in place, and the friendships I have made here feel more like family."
Watson will continue in her role as President of the Cable Public Affairs Channel (CPAC).
For Adam, the new title of SVP of TV and Radio will be made official on June 16.
READ MORE  HERE.