ON THIS DAY in 1918
actor Robert Preston was born in Newton Massachusetts but grew up in Los Angeles.  He is best remembered as 'Professor' Harold Hill in The Music Man on Broadway & in film. He guested on episodic TV over a 35 year period on such series as Climax, Kraft TV Theatre, Alcoa Hour, Playhouse 90, Lux Video Theatre, Man Against Crime, The Chisholms & Your Show of Shows.  He died of lung cancer March 21, 1987 at age 68.

In 1921, actress Alexis Smith was born Gladys Smith in Penticton B.C. During the 1940s she appeared on the big screen opposite some of the most popular male stars of the day, including Errol Flynn, Humphrey Bogart & Cary Grant.  She appeared as guest star on numerous early TV dramas, including Schlitz Playhouse, Lux Video Theatre, Robert Montgomery Presents, US Steel Hour, The Defenders etc, and was nominated for an Emmy for her work in Cheers(1990.)  In 1972 she won the Tony for Best Actress in a Musical for her performance in Follies.  She died  from brain cancerJune 9, 1993, one day after her 72nd birthday.
In 1923, comedian/impressionist George Kirby was born in Chicago. He was one of the first African-American comedians to begin to appeal to white as well as black audiences during the height of the Civil Rights era, appearing between 1966 and 1972 on The Ed Sullivan Show, The Dean Martin Show, The Jackie Gleason Show, Rowan and Martin's Laugh-In, and The Tonight Show Starring Johnny Carson. He had his own TV series in 1972.  He died of Parkinson's Sept. 30, 1995 at age 72.
In 1927, comedian/TV supporting actor Jerry Stiller was born in Brooklyn. He spent many years as part of the comedy duo Stiller and Meara with his wife, Anne Meara, to whom he was married for over 60 years until her death in 2015. Stiller saw a late-career resurgence starting in 1993, playing George Costanza's father Frank in the sitcom Seinfeld. He went on to the role of the eccentric Arthur Spooner on the CBS comedy The King of Queens, another role which garnered him widespread acclaim.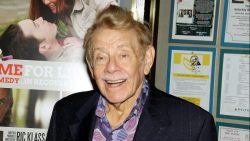 He died May 11 2020 at age 92.
Also in 1927, Paul Whiteman and his orchestra recorded When Day is Done on Victor Records. Listen to a CD version of the hits of the great bandleader and you'll hear Henry Busse featured on the trumpet.
In 1928, WGY-TV in Schenectady, NY revamped its regular program schedule. While continuing to broadcast three days a week, there were two times each day that viewers could watch TV: 1:30 to 2:00 p.m. and 11:30 to Midnight.
In 1933, actress/comedienne Joan Rivers was born Joan Molinsky in Brooklyn. She rose to prominence in 1965 as a guest on The Tonight Show. Hosted by her mentor, Johnny Carson, the show established Rivers' ascerbic, comedic style. In 1986, with her own rival program, The Late Show with Joan Rivers on FOX, she became the first woman to host a late night network television talk show.  In the 90's she became identified as the go-to person on award shows red carpets, and had a series of cable network programs criticizing to hilarious effect, the fashions won by the stars to the Oscars, Emmys, Grammys & Tonys, etc. Rivers died Sept.4, 2014 at age 81, having never awoken from a medically induced coma after she stopped breathing during a minor throat procedure a week earlier.
In 1942, the comic soap opera Clara, Lu 'n' Em was revived on CBS radio (the original show began in 1931 on NBC). Clara, Lu and Em were together again for just a short while before vanishing into radio oblivion.

In 1942, Bing Crosby, whose "White Christmas" would become a seasonal sensation later in the year, recorded "Adeste Fideles" and "Silent Night."
In 1947, Lassie debuted on ABC radio. It was a 15-minute show about an extraordinary collie. Animal imitator, Earl Keen provided the whines and other dog noises. The announcer was Charles Lyon; Marvin Miller and Betty Arnold played Lassie's owners. The sponsor was Red Heart dog food.
In 1948, "Mr. Television" was born. It was the beginning of the TV era, and an actor, comedian, and vaudevillian named Milton Berle was the first host of Texaco Star Theater. He didn't know it at the time, but he was destined to become TV's first and biggest star. Others hosted the show during the summer, but Berle made the cut, becoming the permanent emcee, staying in the TV spotlight for another eighteen years.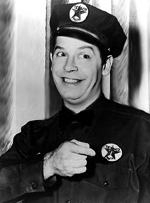 In 1951, Saskatoon radio station CKOM first signed on to 1340 KHz with 250 watts.
In 1957, Frank Sinatra appeared in two live shows at Vancouver's PNE Forum.  He had a 25-piece orchestra and supporting acts, but nevertheless admission was just $3.00 a head!  Jack Cullen attended and obtained one of his infamous bootleg recordings of the event.
In 1959, The Clovers were in New York for their first recording session for the United Artists label.  They taped two versions of Leiber and Stoller's "Love Potion No. 9. " The first version became the group's biggest hit single, the other was for an LP and included an extra verse which referred to "love potion #10."

In 1962, Skeeter Davis, in Nashville, recorded her soon-to-be signature song "The End Of The World" for RCA Victor.
In 1963, the Essex released "Easier Said Than Done."
In 1964, Alton Delmore of the Delmore Brothers country duo died in Huntsville, Alabama at 55 from a hemorrhage brought about by a liver disorder. Alton and Rabon Delmore were longtime favourites on the Grand Ole Opry and had a top-five hit in 1949 with "Blues Stay Away From Me."
In 1966, in London, The Beatles began work on "Good Day Sunshine." Overdubs were added the following day to complete the recording.
In 1967, just one week after its release in the UK, The Beatles' "Sgt. Pepper's Lonely Hearts Club Band" went to #1, where it remained for an incredible 27 weeks. It was the first album to print the lyrics on the sleeve.
Still in 1967, Procol Harum were at No.1 on the UK singles chart with 'A Whiter Shade Of Pale.'  In 2004 the song was named Britain's most played record of the past 70 years.
In 1968, two future hits were released to radio. Gary Puckett & The Union Gap with "Lady Will Power," and the Rolling Stones' "Jumpin' Jack Flash."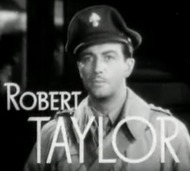 In 1969, actor Robert Taylor, who starred in 98 epsodes of TV's 'The Detectives' in the early 60's, who hosted TV's Death Valley Days after decades of starring on the big screen, succumbed to lung cancer at age 57.
Also in 1969, founding member of The Rolling Stones Brian Jones announced that he was leaving the group, saying that he no longer saw 'eye to eye' with the rest of the Stones. In fact he had been dismissed, and would take his own life within a month.
In 1970, the No. 1 Billboard Pop Hit was "The Long and Winding Road," by The Beatles.
Also in 1970, Deep Purple had their van and equipment impounded by East German police while on an European tour, after mistakenly driving too close to the border.

In 1972, blues and jazz singer Jimmy Rushing died in New York City of leukemia. He was 68. Known as "Mr. Five-By-Five" because of his short and wide physique, Rushing was a feature attraction of the Count Basie orchestra from 1935 to '50. He influenced generations of vocalists from jazz to rock.
In 1974, keyboards player Rick Wakeman left the progressive rock band Yes following completion of the album "Tales From Topographic Oceans." Wakeman openly expressed his bewilderment and disillusionment with the album and the band. Wakeman rejoined Yes in 1976, but split again in 1980. They reunited for a tour in 2002.
Also in 1974, "Band on the Run" by Paul McCartney & Wings topped the charts .. for just one week.  And Dolly Parton was at No.1 on the Billboard country chart with 'I Will Always Love You'. The Parton-penned song later became a worldwide hit for Whitney Houston in 1992.
In 1979, producer Herb Polesie, who produced & also served as a panel member on the longrunning Mutual radio quiz "Twenty Questions," died at age 79.

Also in 1979, the final episode of the school-based sitcom that introduced John Travolta "Welcome Back, Kotter" aired on ABC TV.
Still in 1979, on NBC's "Midnight Special" Gloria Gaynor hosted Paul McCartney & Wings, Rod Stewart and Bad Company.
Again in 1979, the ninth and final studio album by Paul McCartney and Wings, "Back to the Egg" was released in the UK. It became available in North America three days later.
In 1985, "Everybody Wants to Rule the World" by Tears for Fears topped the charts and stayed there for 2 weeks.
In 1986, the No. 1 Billboard Pop Hit was "On My Own," by Patti LaBelle & Michael McDonald.
In 1987, thousands of East German youths clashed with police who blocked them from listening in on an open-air rock concert in West Berlin by Genesis. About four-thousand young people converged on the Berlin Wall, some hurling bottles, rocks and firecrackers at police. Officers responded by beating dozens of youths and dragging them into police cars and vans.
Also in 1987, Yogi Horton, a drummer for rhythm-and-blues singer Luther Vandross, jumped to his death from the 17th floor of a New York hotel. He reportedly told his wife he was tired of living in Vandross's shadow.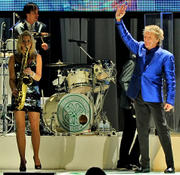 In 1989, Rod Stewart gave the first concert at Toronto's SkyDome, less than a week after it opened.
In 1990, Mariah Carey released her self-titled debut album.
In 1991, "More Than Words" by Extreme topped the singles charts … for just the one week. And  Paula Abdul started a two-week run at No.1 on the Billboard album chart with 'Spellbound'.
Also in 1991, Bruce Springsteen married longtime girlfriend Patti Scialfa at their Beverly Hills mansion. Springsteen had divorced his first wife, model-actress Julianne Phillips, in 1988. Scialfa had been a Springsteen backup singer.
In 1992, the 26th Music City News Country Awards gave top honors to Alan Jackson & Garth Brooks.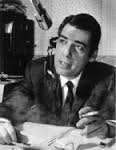 In 1996, famous Canadian 'hotliner' Pat Burns died at age 75.   The Montreal-born Burns began in Vancouver radio at CKLG, but his meteoric rise began when he joined CJOR in 1962 & introduced the 'Pat Burns Hotline,' featuring high profile guests, as well as listener calls.   He was inducted into the CAB Broadcast Hall of Fame a few months after his death.
In 1998, hundreds of mourners sang "Let It Be" at a private memorial service in London for Linda McCartney. The wife of Paul McCartney had died of breast cancer on April 19th. Among those in the historic St. Martins-in-the-Fields church were George Harrison, Ringo Starr, Sting and Elton John.
Also in 1998, the Rolling Stones announced they were postponing the U.K. dates on their current European tour until June of the following year. A statement cited "rescheduling problems, insurance claims, and tax issues."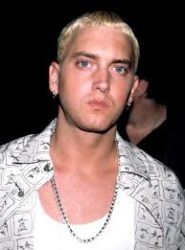 In 2000, Eminem pleaded not guilty to weapons charges in Royal Oak, Mich. The rapper was accused of pulling an unloaded gun in the midst of an argument with Douglas Dail, identified as an associate of the group Insane Clown Posse, outside a car stereo store in the Detroit suburb.
Also in 2000, Sony Music U.K. launched its first free Internet download of a complete song. Irish singer/songwriter Paddy Casey's "Whatever Gets You True" was available as a download in the Windows Media format for one month at http://www.paddycasey.com.
Still in 2000, Sinead O'Connor revealed that she was a lesbian in an article that would later be published by "Curve" in their July-August 2000 issue.
In 2002, months of secrecy surrounding Sir Paul McCartney's wedding plans were blown when John Leslie, the owner of a 17th century castle in County Monaghan, let slip to reporters that the Castle had been booked for the wedding.
In 2003, Led Zeppelin were at No.1 on the Billboard album chart with 'How The West Was Won', the bands seventh No.1 album.

in 2007, in a London court singer George Michael was sentenced to 100 hours of community service and banned from driving for two years. The 43-year-old had been arrested the previous October after he was found slumped over a car's steering wheel.  He pleaded guilty to driving while unfit, saying "tiredness and prescribed drugs" were behind the offence.
In 2008, Rolling Stone magazine published a list of the Top 50 guitar songs of all time. No.5 was 'Brown Sugar' by The Rolling Stones, No.4 , 'You Really Got Me' By The Kinks, No.3, 'Crossroads', by Cream, No.2 'Purple Haze', by Jimi Hendrix and No.1 'Johnny B Goode', Chuck Berry.
In 2010, Harlem's Apollo Theatre celebrated its 75th Anniversary with a concert by Patti Labelle and The O'Jays.
In 2011, following a stint at an L.A. rehab facility (for alcohol addiction and exhaustion) Bon Jovi guitarist Richie Sambora rejoined the band for their European tour – which was already underway. His first show back was in Croatia.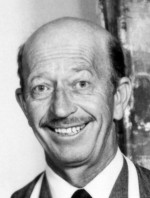 In 2012, actor Frank Cady died at age 96. He is best remembered as storekeeper Sam Drucker on three 1960s sitcoms, Petticoat Junction, Green Acres and Beverly Hillbillies.
In 2013, vaudeville hoofer and comedian Harold "Stumpy" Cromer, half of the team of "Stump and Stumpy," who appeared on the Milton Berle and Steve Allen TV variety shows, and occasionally in dramatic series like "Dragnet" and "Gunsmoke," died at age 92.
In 2014, James Hetfield of Metallica narrated The Hunt on the History Channel. The multi-part program chronicled the annual controlled hunt in Alaska for Kodiak brown bears.
In 2017,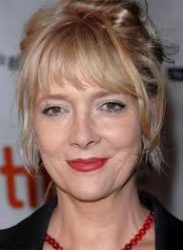 actress Glenne Headly, perhaps best remembered for the film Dirty Rotten Scoundrels, who was featured repeatedly in the TV series Monk, ER, Encore Encore and Future Man, died of complications after a pulmonary embolism at age 62.
Also in 2017, Nashville singer-songwriter and producer Norro Wilson, who wrote hits for George Jones, Tammy Wynette, Charlie Rich and produced LPs by Shania Twain and Kenny Chesney, died of heart failure at age 79.
In 2018, Anthony Bourdain, CNN's celebrity chef, author, and travel documentarian who starred in programs focusing on the exploration of international culture, cuisine, and the human condition, was found dead of suicide by hanging, just 17 days short of his 62nd birthday. 
Also in 2018, Danny Kirwan, the former Fleetwood Mac guitarist who played on five of the UK band's albums, died after never really recovering from a bout of pneumonia at age 68.
Today's Birthdays:
British singer/actress Millicent Martin (Frasier, That's Life, That Was the Week that Was) is 86.
Actor James Darren (Star Trek Deep Space Nine, TJ Hooker, Time Tunnel) is 84.
Singer Nancy Sinatra is 80.
Singer Chuck Negron of Three Dog Night is 78.
Singer Boz Scaggs is 76.
Actress Sonia Braga (Alias, American Family) is 70.
Actress Kathy Baker (The Ranch, Against the Wall, Boston Public, Picket Fences) is 70.
Country guitarist Tony Rice is 69.
Singer Bonnie Tyler is 69.
Actor Griffin Dunne (House of Lies, Trust Me, The Moth) is 65.
Actor/director Keenan Ivory Wayans (In Living Color) is 62.
Actress Tane McClure (Nightcap) is 62.
Actor Bernard White (General Hospital, Dragnet, Santa Barbara) is 61.
Singer Mick Hucknall of Simply Red & Faces is 60.
Keyboardist Nick Rhodes of Duran Duran is 58.
Actor Frank Grillo (Kingdom, The Gates, Prison Break) is 57.
Actor Kevin P. Farley (2gether: the Series) is 55.
Actor Jefferson Mays (Law & Order:SVU) is 55.
Singer Doris Pearson of Five Star is 54.
Actress Julianna Margulies (Dietland, The Good Wife, Canterbury's Law, ER) is 54.
Actor Dan Futterman (Related, Judging Amy, Another World) is 53.
Actor/voicist J.P. Manoux (Spun Out, Aaron Stone, The Replacements, ER) is 51.
Saskatoon-born actor David Sutcliffe (Cracked, Private Practice, Gilmore Girls) is 51.
Singer Nicci Gilbert of Brownstone is 50.
Actor Kent Faulcon (Tyler Perry's For Better or Worse) is 50.
Actress Kelli Williams (Lie to Me, The Practice) is 50.
Actor Mark Feuerstein (9JKL, Royal Pains, Good Morning, Miami) is 49.
Toronto-born actress Lexa Doig (Continuum, Arctic Air, Andromeda) is 47. 
Guitarist Mike Scheuchzer of MercyMe is 45.
Actor Eion Bailey (Once Upon a Time, Ray Donovan, Stalker, Dirty Little Secret) is 44.
Rapper/producer Kanye West is 43.
Actress/entertainment reporter Maria Menounos (Dancing With the Stars, One Tree Hill, Extra, Access Hollywood) is 42.
Singer-songwriter Sturgill Simpson is 42.
Guitarist Derek Trucks (Allman Brother Band, Tedeschi Trucks Band) is 41.
Actress Jess Weixler (The Good Wife) is 39.
Actor Redaric Williams (The Young & the Restless, The Quad) is 39.
Singer Alex Band of The Calling is 39.
Fiddler Sara Watkins of Nickel Creek is 39.
Actor Josh Pence (Revenge) is 38.
Actress Florence Faivre (The Expanse) is 37.
Actress Torrey DeVitto (Army Wives, Chicago Med, Pretty Little Liars, One Tree Hill) is 36.
Seattle-born actress/voicist/producer/YouTube star Rosanna Pansino (Nerdy Nummies, Ro's Life, Broken Quest) is 35. 
Actor Richard Fleeshman (Coronation Street) is 31.
 Actress Hattie Gotobed (Game of Thrones) is 18.  
..
Chart Toppers – June 8
1949
Riders in the Sky – Vaughn Monroe
Again – Doris Day
Some Enchanted Evening – Perry Como
Lovesick Blues – Hank Williams
1958
The Purple People Eater – Sheb Wooley
Secretly – Jimmie Rodgers
Do You Want to Dance – Bobby Freeman
All I Have to Do is Dream – The Everly Brothers
1967
Respect – Aretha Franklin
Release Me (And Let Me Love Again) (facts) – Engelbert Humperdinck
Creeque Alley – The Mamas & The Papas
It's Such a Pretty World Today – Wynn Stewart
1976
Love Hangover – Diana Ross
Silly Love Songs – Wings
Get Up and Boogie (That's Right) – Silver Convention
One Piece at a Time – Johnny Cash
1985
Everybody Wants to Rule the World – Tears for Fears
Suddenly – Billy Ocean
Heaven – Bryan Adams
Natural High – Merle Haggard
1994
I Swear – All-4-One
I'll Remember – Madonna
Return to Innocence – Enigma
Don't Take the Girl – Tim McGraw
2003
Bring Me to Life – Evanescence
Get Busy – Sean Paul
Miss Independent – Kelly Clarkson
I Believe – Diamond Rio