ON THIS DAY in 1895,
actor William Boyd was born in Cambridge Ohio.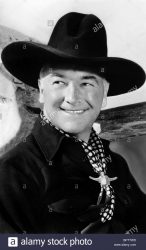 Over a 20 year period beginning in 1935 he played Hopalong Cassidy in movies, on radio & TV.  He starred in his own radio series (1948-52). He negotiated ownership of all his Cassidy films just as the TV era was dawning; they became popular Saturday morning viewing fare, leaving him with financial security for life.  He died of Parkinson's & heart failure Sept. 12 1972 at age 77.
In 1910, character actor Herb Vigran was born in Cincinnati. He moved to Los Angeles in 1939, and with his unique voice was frequently cast in scores of network radio dramas and variety shows, performing with the likes of Jack Benny, Bob Hope, Lucille Ball and Jimmy Durante. He appeared in more than 350 TV shows and bigscreen films, most notably in Dragnet, Gunsmoke and I Love Lucy. He died of complications from cancer Nov. 29 1986 at age 76. 
 In 1928, actor Robert Lansing was born in San Diego Calif.  His rugged leading man personna made him ideal for TV roles as Gen. George Custer on Branded, Gen. Frank Savage on Twelve O'Clock High, Peter Murphy/Mark Wainwright on The Man Who Never Was, Control on The Equalizer, and Paul Blaisdell in Kung Fu: The Legend Continues.  He died of lung cancer Oct. 23 1994 at age 66.
In 1933, the original CKY Winnipeg, owned by Manitoba Government Telephones, moved to 910 KHz.  In 1948 CKY was sold to the CBC and became CBW.  Lloyd Moffat revived the CKY call letters on December 31, 1949, when he signed on at 580 KHz in Winnipeg.  It quickly became the market leader.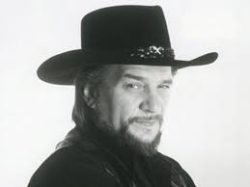 In 1937, country singer/songwriter Waylon Jennings was born in Littlefield Texas.  He recorded 60 albums and had 16 No. 1 country singles in a career that spanned five decades. He was inducted into the Country Music Hall of Fame in October 2001.  He narrated, and sang the theme song for the TV series Dukes of Hazzard. He died Feb. 13 2002 of a diabetes-related illness at age 64.
In 1941, Gene Krupa and his band recorded "After You've Gone" with Roy Eldridge on trumpet.
In 1942, Sammy Kaye and his Swing & Sway Orchestra recorded one of the first hits of WWII, "I Left My Heart at the Stage Door Canteen."  With the ballad featuring the voice of Don Cornell it peaked three months later at #3 on the Billboard pop singles chart.
In 1947, the No. 1 Billboard Pop Hit was "Mam'selle," by Art Lund.
In 1954, "Little Things Mean a Lot" by Kitty Kallen (below) topped the charts and stayed there for 9 weeks.                                                                           .                                                                     
Also in 1954, the music business bible, Billboard magazine, reported that most record companies were ready to begin supplying radio stations with 45 r.p.m. singles instead of the old 78s.
In 1955, Elvis Presley's mother Gladys awoke in a cold sweat after dreaming that her son was in danger. At that moment, Elvis' three-month-old pink cadillac went up in smoke when a brake lining caught fire, on the road between Hope and Texarkana, Ark.  Elvis escaped unhurt.
In 1956, Elvis made his second appearance on NBC TV's Milton Berle show.  His hip-twitching gyrations during his performance of "Hound Dog" provoked howls of outrage. When Presley later appeared on Ed Sullivan's show on CBS TV, he was pictured only from the waist up.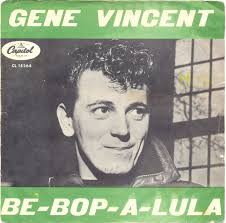 Also in 1956, Capitol Records released Gene Vincent's future million-selling rockabilly hit "Be-Bop-A-Lula."
In 1957, "Susie Q" was released by Dale Hawkins.
Also in 1957, saxophonist and leader of the Sun Records house band Bill Justis recorded "Raunchy." It was one of three versions of the tune to reach Billboard's Top 10 that year.
In 1958, Teresa Brewer was the musical guest on NBC-TV's Tennessee Ernie Ford Show.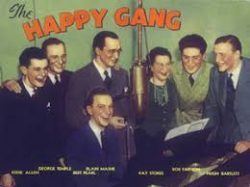 In 1959, Canada's longest running radio program, "The Happy Gang," was heard for the last time. "The Happy Gang" musical troupe began its weekday mid-morning (Pacific time) broadcasts on the C-B-C out of Toronto in 1937.
Also in 1959, 18-year-old Bob Zimmerman (later to find fame as Bob Dylan) graduated from Hibbing High School in Minnesota, noting in the yearbook that he intended "to follow Little Richard".
In 1960, Brenda Lee's "I'm Sorry" entered the pop charts, eventually making it to number one. The flip side, "That's All You Gotta Do," was also a sizeable hit.
In 1961, "Running Scared" by Roy Orbison (below) topped the charts .. but surprisingly in retrospect, only stayed there for the one week.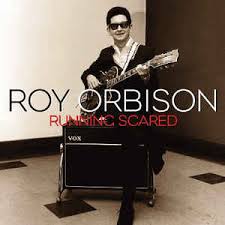 In 1963, a press release from Canadian television broadcasters warned of cable TV systems being linked into a national network that would unfairly compete with them. Ottawa reacted by banning U.S. TV signals from Canadian cable for another 13 months.
In 1964, The Rolling Stones played their first-ever live date in the US when they appeared at the Swing Auditorium in San Bernardino, California.
Also in 1964, David Bowie, under his real surname 'Jones,' released his first record, "Liza Jane." It was not a hit.
In 1967, John Sullivan, Lonzo of the Lonzo and Oscar country comedy team, died in Nashville at age 49. Their biggest hit was a 1940's recording of "I'm My Own Grandpa." Lonzo and Oscar played the Grand Ole Opry for years, dishing out cornball gags years before "Hee Haw" was even dreamed of.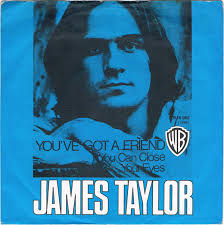 In 1971, Warner Bros. Records released James Taylor's future #1 hit, his cover of Carole King's "You've Got A Friend."
Also in 1971, tickets went on sale for a Grand Funk Railroad concert at Shea Stadium in New York. All were sold within 72 hours, and the concert grossed more than 300-thousand dollars. That was about two-thousand more than the Beatles' 1965 Shea concert.
In 1972, 22-year-old Maureen McGovern quit her full-time secretarial job in Youngstown Ohio to follow her dream of being a professional singer. Her #1 hit recording of "The Morning After" was less than a year away.
In 1973, Toronto newsman Gordon Sinclair wrote and first broadcast the words to one of the most popular spoken-word recordings of all time: "The Americans". Originally just a script for his "Let's Be Personal" program on CFRB Toronto, it was Gordon's reaction to the U.S.-bashing that had reached a fever pitch around the world. Versions of "The Americans" by CKLW News Director Byron MacGregor (below), Country singer Tex Ritter and Gordon himself hit US charts in 1974.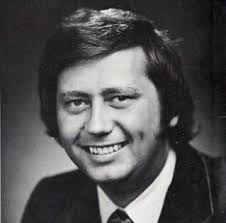 Also in 1973, NBC West Coast announcer Hal Gibney, who was heard on all the Dragnet radio & TV episodes, died at age 61.
In 1974, Sly Stone married Kathy Silva on stage during a Sly and the Family Stone concert at Madison Square Garden in New York.
Also in 1974, CBS-TV premiered the summer replacement show "The Bobbie Gentry Happiness Hour."
In 1975, the Rolling Stones became the first artists to receive record royalties from the Soviet Union when copyright laws there were changed.
In 1976, Canadian singer J.J. Barrie was at No.1 in the UK with the single 'No Charge'. It made J.J. a One hit wonder.
In 1977, (Sleepy) John Estes, among the last first-generation bluesmen, died of a stroke in Brownsville, Tennessee while preparing for a European tour. He was 74.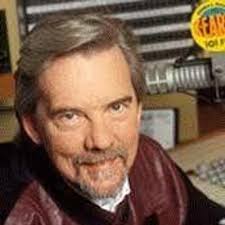 In 1977, DJ Charlie Van Dyke did his last show on KHJ Radio, Los Angeles.
Also on this date in 1977, Alice Cooper's pet boa constrictor was fatally bitten by a rat it was being fed for breakfast. Cooper held a public audition a week later in Los Angeles to find a replacement for the snake, which was featured in his act.
In 1982, CISN-FM Edmonton signed on with 100,000 watts on 103.9 MHz as "Kissin' Country".
Also in 1982, legendary DJ Cousin Brucie (below) returned to New York City Radio on WCBS-FM.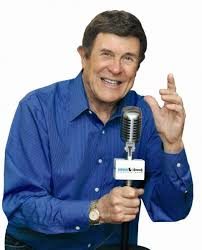 In 1983, U2 performed a concert at Red Rocks Amphitheater in Colorado. The concert was recorded and released as an EP and a video cassette, both called "Under A Blood Red Sky." Footage was also used in the "Sunday, Bloody Sunday" video.
In 1984, the No. 1 Billboard Pop Hit was "Time After Time," by Cyndi Lauper.
In 1986, the US HBO cable channel debuted the music special "Fats Domino and Friends," featuring Fats' friends Jerry Lee Lewis and Ray Charles.
In 1987, ABC's "Nightline" presented it's 1st "Town Meeting." The subject was AIDS, & the open-ended show ran until 3:47 AM.
Also in 1987, Canadian pop star Bryan Adams joined Ringo Starr and George Harrison on stage at London's Wembley Arena to close the second annual Prince's Trust rock gala. They joined with Elton John, Boy George, Eric Clapton and Ben E. King in a rendition of King's "Stand By Me." Prince Charles set up the Prince's Trust fund in 1976 to help young people who are socially, economically or physically handicapped.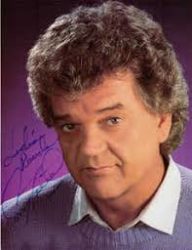 In 1993, country superstar Conway Twitty died at age 59 of a ruptured stomach vessel after collapsing in his tour bus following a show in Branson, Mo. He scored 39 No. 1 Billboard country hits – including four duets with Loretta Lynn – among them "Hello Darlin'," "You've Never Been This Far Before" and "Happy Birthday Darlin'."
Again in 1993, a protest in New York City against explicit rap lyrics sort of ran out of steam. Reverend Calvin Butts rented a small steamroller to drive over some offensive C-D's and tapes in front of his Harlem church. But he abandoned his plan after crushing only a few cassettes when some counter-demonstrators stood in front of the pile of rap music.

Also in 1993, singer Mariah Carey married her boss, Sony Music president Tommy Mottola, at a Manhattan church. Celebrities in attendance included Robert DeNiro, Barbra Streisand, Bruce Springsteen, and Billy Joel and wife Christie Brinkley. Carey and Mottola ended their marriage after only four years.
Still in 1993, Janet Jackson started a six-week run at No.1 on the Billboard album chart with 'Janet'.
In 1994, singer/cornetist Ish Kabbible, whose real birth name was Merwyn A Bogue, a long time member of & manager of Kay Kyser's Kollege of Musical Knowledge on radio, died of respiratory failure & pulmonary disease at age 86.
In 1995, the 29th Music City News Country Awards saw top honors go to Alan Jackson and Reba McEntire.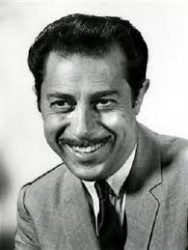 In 1996, actor Vito Scotti, who played the title role for the 1953 run of CBS-TV's Life with Luigi, and appeared in supporting roles for another 40 years, from Peter Gunn to Mad About You, lost his battle with lung cancer at age 78.
Also in 1996, an arrest warrant was issued for former Milli Vanilli member Rob Pilatus after he disappeared from a drug treatment center in Los Angeles. He turned up 6 days later at another center.
In 1998, actress Jeanette Nolan died following a stroke at age 86. During the golden age of radio she played a variety of characters on such programs as "The March of Time", "Cavalcade of America", "The Court of Missing Heirs", "The Adventures of Mister Meek", "Life Begins" and "Manhattan at Midnight".  She appeared in more than 300 television shows, including "Perry Mason" (1957), "I Spy" (1965), "MacGyver" (1985), "Alfred Hitchcock Presents" (1955), and as a regular on "The Richard Boone Show" (1963) and "The Virginian" (1962). She received four Emmy nominations.
Also in 1998, thousands of Gloria Estefan fans danced in the streets of Miami Beach in a huge block party celebrating the release of her album "Gloria."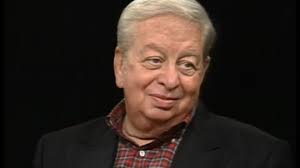 In 1999, Mel Torme, the Russian-Jewish kid from the South Side of Chicago who became an international singing star with sidelines as an actor, a songwriter, an arranger, a drummer and a writer, died from compilations of the stroke that halted his career in 1996. He was 73.
In 2001, "The Beat" Vancouver was approved on 94.5 MHz from a Mount Seymour transmitter site. It would be another ten months before the official startup.
Also in 2001, CFSR AM850 Abbotsford was approved by the CRTC to move to FM at 107.1 MHz, while Nanaimo's CKEG AM1570 was approved to switch to FM, at 106.9.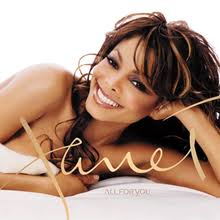 Still in 2001, officials in Singapore threw out an appeal against a ban on Janet Jackson's latest album, 'All For You'. They decided that the lyrics of the album, particularly one song, 'Would You Mind', were "not acceptable to our society". The record was initially outlawed because of its "sexually explicit lyrics", including "I just wanna touch you, tease you, lick you, please you, love you, make love to you."
In 2002, Dee Dee Ramone (Douglas Glenn Colvin), bass guitarist with The Ramones died at his Hollywood apartment of a heroin overdose aged 49. He was the group's primary songwriter, penning songs such as 'Rockaway Beach', '53rd & 3rd', and 'Poison Heart'
Also in 2002, singer R. Kelly was arrested in central Florida on 21 counts of child pornography, stemming from a video allegedly of Kelly having sex with an underage girl.
In 2003, country music's Dwight Yoakum was on hand to help unveil his new star on the Hollywood Walk of Fame.

In 2004, actor Ronald Reagan who broadcast baseball on midwest radio, and hosted Death Valley Days & GE Theatre on TV, and who 1n 1980 was elected the 40th President of the US, died of Alzheimer's at age 93.
Also in 2004, rocker Ted Nugent and country's Toby Keith performed for soldiers, sailors, Marines and airmen at a U.S. installation in Iraq. The pair had previously performed for U.S. service members in Kosovo, Germany and Italy.
In 2005, Audioslave were at No.1 on the Billboard album chart with 'Out of Exile.'
In 2006, Vancouver's AM 730 became the first commercial radio station in North America to broadcast all-traffic during the rush hours.  Time shifting CKNW talk shows throughout the rest of the day filled out the schedule.  Beginning Oct. 12 all day continuous traffic reports were heard from 6 am-7:30 pm; six weeks later traffic would become the station's focus 24/7.

In 2007, Vancouver's 95-3 CRAVE FM debuted at 7 am with "Music" by Madonna. Z 95.3 had signed off 31 hours earlier. In Jan. 2009 the station was rebranded Virgin Radio 95.3. After Newcap Radio acquired the station in 2013, the classic Z 95.3 branding was restored in March 2014.
Also in 2007, Sir Paul McCartney released his 21st solo album, 'Memory Almost Full' featuring the mandolin-led single 'Dance Tonight." It was the first recording on Starbucks' new Hear Music label, and the CD was played non-stop in more than 10,000 Starbucks coffee outlets in 29 countries.
In 2009, the Dave Matthews Band performed on NBC-TV's Today Show.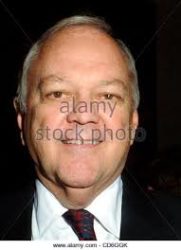 In 2010, CNN co-founder and former CBS executive Robert Wussler died following a long illness at age 73. At 39 he had become the youngest president ever at CBS.
Also in 2010, jazz saxophonist Danny Bank, a player in the big bands of Artie Shaw. Benny Goodman, Charlie Barnet, Tommy & Jimmy Dorsey, and Paul Whiteman, died at age 87.
Still in 2010, a phone-in poll by the BBC voted Led Zeppelin as Britain's favorite band, ahead of both the Beatles and Queen.
In 2012, science fiction writer Ray Bradbury, whose stories were dramatized on NBC Radio's "Dimension X" and "X Minus One," and CBS Radio's "Suspense," as well as TV's "Lights Out," "Tales of Tomorrow," "Alfred Hitchcock Presents" and "The Martian Chronicles," etc., died after a long illness at age 91.

Also in 2012, Neil Young and Crazy Horse released "Americana," their first album together since 03's "Greendale," and their first album with the full Crazy Horse line-up of Billy Talbot, Ralph Molina and Frank "Poncho" Sampedro since '96's "Broken Arrow." "Americana" was comprised of classic American folk songs.
In 2013, country singer/songwriter and comedian and radio host Don Bowman died at age 75.  He was the original host of the American Country Countdown radio show; in 1978 he handed it over to Bob Kingsley who had been ACC's producer since 1974.
In 2014, Detroit-based record producer, songwriter and guitarist Don Davis, who combined a career in music with one in banking, died after a short illness at age 75. He worked with many Detroit labels including Motown, but really made his name with Stax Records of Memphis.   
 In 2015, Canadian country superstar Shania Twain began a 67-date summer tour, announced as her last, with a performance at Seattle's Key Arena.  Two nights later she was at Vancouver's Rogers Arena.
In 2018, veteran broadcaster & PA voice of the Vancouver Canucks & Giants John Ashbridge succumbed to cancer at age 71.  His three separate terms as announcer/manager/newsman at CKNW totalled nearly 33 years.  His early radio itinerary included CJVI and C-FAX Victoria, and News Director at CJCI Prince George (1970-73), as well as a TV stint in Australia.  
In 2019, veteran broadcaster Robert Earle, best remembered as second host of G.E. College Bowl, an American radio & TV game show originally hosted by Allen Ludden, died at age 93.
Today's Birthdays:
Singer/actor Bill Hayes (Your Show of Shows, Days of Our Lives) is 95.
Broadcast journalist Bill Moyers (PBS) is 86.
Actor Howard Platt (Bob Newhart Show, Sanford & Son, Empire) is 82.
Country singer Don Reid of the Statler Brothers is 75.
Guitarist Freddie Stone of Sly and the Family Stone is 73.
Singer Laurie Anderson is 73.
Country singer Gail Davies is 72.
Actor Daniel Von Bargen (Malcolm In the Middle, Seinfeld) is 70.
TV financial guru/advisor Suze Orman (CNBC, PBS) is 69.
Actor Mark Harelik (Getting On, Imposters, The Big Bang Theory, Wings) is 69.
Actress Sarah Thomas (Last of the Summer Wine) is 68.
Drummer Nicko McBrain of Iron Maiden is 68.
Actress Nancy Stafford (Matlock, Sidekicks, St. Elsewhere) is 66.
Jazz drummer Peter Erskine (Steps Ahead, Weather Report) is 66.
Seattle-born saxophonist Kenny G (Goreluk) is 64.
Singer Richard Butler of Psychedelic Furs is 64.
Actress Beth Hall (Mom, Mad Men) is 62.
Actress Leslie Hendrix (Law & Order, Law & Order: Criminal Intent) is 60.
Actor Jeff Garlin (The Goldbergs, Curb Your Enthusiasm) is 58.
Actor Ken Hudson Campbell (Baby Bob, Herman's Head) is 58.
Actress Karen Sillas (Wanted, Under Suspicion) is 57.
Writer/director Lisa Cholodenko (Olive Kitteridge) is 56.
Actress/voicist Karen Strassman (Silicon Valley, DC Super Hero Girls) is 54.
OTR authority/Yesterday USA host Walden Hughes is 54.
Actor Ron Livingston (A Million Little Things, Loudermilk, Sex & the City, The Practice, Band of Brothers) is 53.
Singer Brian McKnight is 51.
Musician Claus Norreen (Aqua) is 50.
Actor-singer-producer Mark Wahlberg, aka rapper Marky Mark (I Know this Much is True, Wahlburgers, Entourage, In Treatment) is 49.
Actress Emy Coligado (Crossing Jordan, Malcolm in the Middle) is 49.
Actress Susan Lynch (Happy Valley) is 49.
Actor Chad Allen (Dr. Quinn Medicine Woman, Our House) is 46.
Bassist P-nut of 311 is 46.
Actress Rachel Leskovac (Coronation Street, Last Tango in Halifax, Happy Valley) is 44.
Actress Navi Rawat (Numb3rs) is 43.
Actress Liza Weil (How to Get Away with Murder, Gilmore Girls) is 43.
Actor/voicist Nick Kroll (Big Mouth, The League, Comedy Bang! Bang!, The Kroll Show, Sit Down Shut Up) is 42.
TV host/bassist Pete Wentz of Fall Out Boy (Best Ink) is 41.
Actor Ryan Devlin (Brothers and Sisters, Cougar Town) is 40.
Guitarist Seb Lefebvre of Simple Plan is 39.
Actress Lana McKissack (Caged) is 37.
Actress Chelsey Crisp (Fresh Off the Boat, ACME Hollywood Dream Role) is 37.
Actor Marc Pickering (Boardwalk Empire) is 36.
Langley BC-born actress Amanda Crew (Silicon Valley, Whistler, 15/Love) is 35.
Actress Brooke Newton (All My Children) is 34.
Actress Ellary Porterfield (Video Game High School, Hidden Palms) is 31.
Musician Harrison Mills of Odesza is 31.
Actress Sophie Lowe (Once Upon a Time in Wonderland) is 30.
Musician DJ Mustard is 30.
South African singer/actor Troye Sivan is 25.
Actor Hank Greenspan (The Neighborhood) is 10.
Chart Toppers .. June 5th:
1946
The Gypsy – The Ink Spots
All Through the Day – Perry Como
They Say It's Wonderful – Frank Sinatra
New Spanish Two Step – Bob Wills
1955
Cherry Pink and Apple Blossom White – Perez Prado
A Blossom Fell – Nat King Cole
Rock Around the Clock – Bill Haley & His Comets
In the Jailhouse Now – Webb Pierce
1964
Love Me Do – The Beatles
Chapel of Love – The Dixie Cups
Love Me with All Your Heart – The Ray Charles Singers
My Heart Skips a Beat – Buck Owens
1973
My Love – Paul McCartney & Wings
Daniel – Elton John
Pillow Talk – Sylvia
Satin Sheets – Jeanne Pruett
1982
Ebony and Ivory – Paul McCartney with Stevie Wonder
Don't Talk to Strangers – Rick Springfield
I've Never Been to Me – Charlene
Finally – T.G. Sheppard
1991
More Than Words – Extreme
I Wanna Sex You Up – Color Me Badd
Love is a Wonderful Thing – Michael Bolton
Meet in the Middle – Diamond Rio
2000
Oops… I Did It Again – Britney Spears
I Turn to You – Christina Aguilera
Be With You – Enrique Iglesias
The Way You Love Me – Faith Hill
2009
Boom Boom Pow – Black Eyed Peas
Halo – Beyoncé
Poker Face – Lady Gaga
Then – Brad Paisley