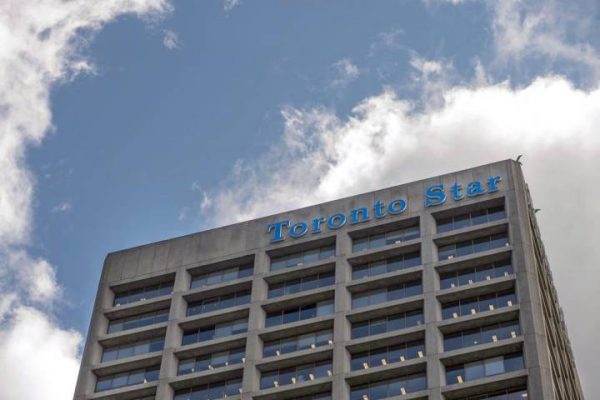 Five families that built and grew media conglomerate Torstar Corp. have agreed to hand the newspapers they presided over for roughly 70 years to a Canadian investment firm that plans to take the company private.
The owner of the Toronto Star and other community newspapers revealed Tuesday evening that it reached a $52-million acquisition deal with NordStar Capital LP, a firm run by businessmen Paul Rivett and Jordan Bitove.
.
Bitove said he had been watching Torstar for some time before getting Rivett involved and approaching the company and its board chair John Honderich with a deal.
"I think what he saw in Paul and I were two young guys who were prepared to roll up their sleeves and put their shoulder to the wheel," Rivett, who delivered newspapers as a child, said in an interview after the deal was announced.