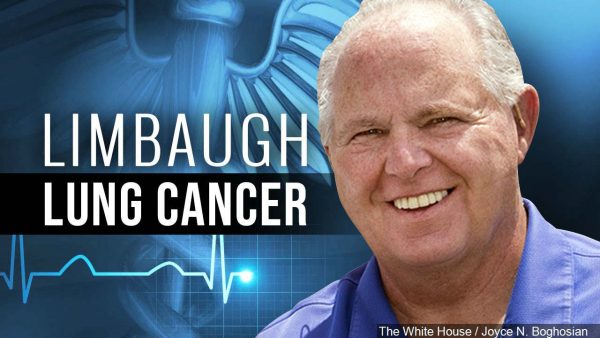 Rush Limbaugh took to his golden EIB microphone on Tuesday and divulged that he's in the third wave of cancer treatment but it's "kicking my ass."
Limbaugh told listeners they were overdue for an update on his medical status after the talk radio legend announced earlier this year that he was diagnosed with advanced lung cancer.
"These are extremely challenging times for me, medically, nothing that million of you haven't gone through or aren't going through, and those of you who have, or those of you who are going though it, you understand it," Limbaugh said. "The temptation here is to start divulging a lot of stuff, I'm not gonna do that because I vowed not to be a cancer patient on the radio."
Limbaugh repeated that he wants to "shield" his listeners from as much as possible as he battles lung cancer.
"I'm in the third wave of treatment now. There have been many cycles but this is the third wave and, this current wave, I have to tell you is kicking my ass," Limbaugh said.
"For the last seven days, I have been virtually worthless, virtually useless. I haven't left the house, I haven't done much of anything except just try to rest and relax," he said. "It's the price that you pay if you make the decision to go ahead and do treatment to try and prolong your life. I'm doing extremely well, all things considered."
Limbaugh explained he has occasional shortness of breath and sometimes can't "take five steps without having to stop and sit down," while carrying anything can be extremely difficult.
.