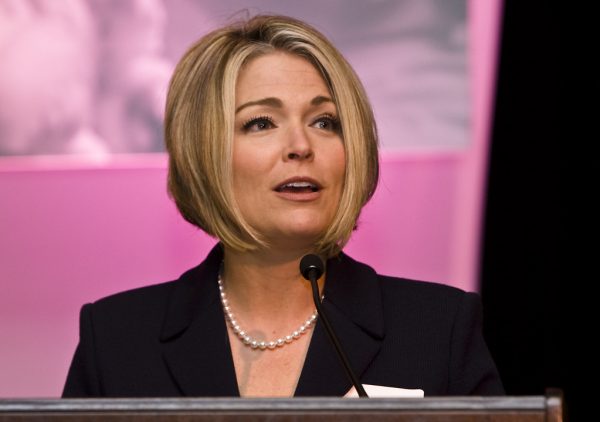 She announced her move via Facebook on Friday:
BREAKING NEWS: Today is my last day at KIRO 7. After 32-years as a journalist — and all of those years spent at KIRO — I am hanging up my notebook to pursue a new adventure!
I have accepted a job with the Seattle Police Department as a Strategic Communications Advisor. I am very much looking forward to this new chapter, and to working with the fantastic men and women of the SPD!
KIRO has been a wonderful place to work, and I will look back on my many decades here fondly. However, it's time to do something else! I am eager for a NEW challenge. Thanks to all of you who have been watching and reading my content over the years. I am very grateful for what's behind me — and what's ahead.
According to the KIRO website, Amy Clancy started at KIRO 7 as an intern in 1988, then spent five and a half years as a news producer before becoming a reporter and anchor.
After more than ten years on the streets covering general assignment news, mostly the police and crime beat, Amy turned her focus to consumer issues in 2007, uncovering a dangerously flammable bathrobe that resulted in a federal investigation and a recall of more than 300,000 items.
She also received world-wide attention, and a regional Emmy Award, for her investigation into overheating iPods.
Amy attended Lakes High School in Lakewood, Wash., and earned her B.A. in English Literature and Creative Writing at the University of Washington in 1988.
A native of Lakewood, Amy resides in Seattle with her husband. In her spare time, Amy enjoys golfing, skiing, gardening, going to the movies and reading when she gets the chance.