Evo Terra is the host of Podcast Pontifications. A short form podcast providing insights into the future of podcasting. As luck would have it, news of the Joe Rogan signing to Spotify broke the day before recording of the episode. I met Evo in Orlando at Podcast Movement last August and he shared some of his tips and tricks with me regarding how to refine solo podcast presentation. There were also some things I didn't know about Evo, including that his son was a hockey goalie. That's only surprising to me because Canadians can be snobs and believe that no one plays hockey in Arizona or California in Florida unless they are employed by one of the local NHL teams. Although I do know that Matthew Tkachuk was born there; a given in that his dad was relocated to Phoenix when the Winnipeg Jets moved to the desert in 1995.
In this episode we discuss how Evo went from filling in on KFYI in Phoenix, to Satellite radio and then to podcast. We discussed a few of his books including Podcasting for Dummies and The Beer Diet. (Which is what you think it is) I ask about the importance of metrics, should you release your podcast in seasons, and the departure of Joe Rogan to Spotify and why podcasters freak out whenever change is afoot.
This episode is powered by Promosuite, my best friend Matt Fogarty Voiceovers, and NLogic.
…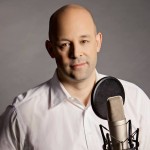 Matt Cundill works with radio groups on digital strategies and talent coaching. He recently started the Sound Off Podcast: The Podcast about Broadcast"
E-mail Matt: [email protected]
Twitter: @mattcundill
" The Sound Off Podcast is committed to helping broadcasters find their way through the digital revolution. "