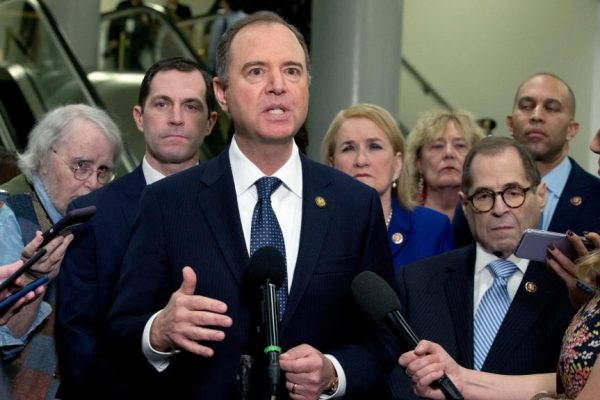 By Boston Herald editorial staff
House Intelligence Committee Chairman Adam Schiff has been feeding the American people misinformation for years. He used his position — replete with access to information and people in the know — to distribute wild accounts of Russian collusion with the Trump campaign.
The effect was to frighten and alarm millions of Americans, sowing division between neighbors, toxifying our discourse and raising anxieties.
The Trump administration spent time and resources fighting off the fallacy that cursed them since day one and deprived the American people of a president who could devote his time and energy to the policies they had elected him to enact.
Just a year ago, Adam Schiff was on CNN, MSNBC, ABC, Fox News — anyone who would have him — talking about Trump/Russia collusion "in plain sight."
Read More HERE