MEDIA SENSATIONALISM & FEAR!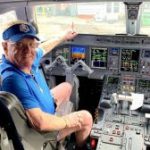 by Sparky Taft
May 5, 2020
As a media professional, it is disgusting to me how TV (and newspapers) sensationalize news, creating FEAR, which is usually unfounded and unwarranted.
CBS This Morning had the banner line "Staggering" on screen for well over a minute. Most "projections" of disastrous death totals have been factually way, way off. Many, if not most, Americans only look at the headlines and do not follow the entire story.
We call this sensationalism "Yellow Journalism" – intentionally creating FEAR to hype TV ratings or more newspaper readers. DISGUSTING. No wonder most Americans do NOT trust media!!!!