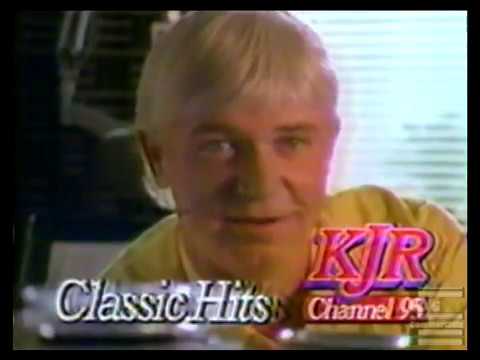 Longtime Seattle deejay Gary Lockwood died in his sleep last week.  He was 74.
Lockwood, who got his start in Seattle on KING-AM, had a long run at KJR 1976 to 1991. He started in afternoons 3-6pm that year; went to mornings 5:30am to 9am in 1981. Steve West was the program director.
In September 1991 LockJock was "yanked from his regular early morning show." KJR plans to keep "plunging ahead whole-hog" with its sports-talk format. Seattle SuperSonics play-by-play announcer Kevin Calabro filled in as interim morning host.
Lockwood was off the air for only a month. On November 22 1991 he started mornings at classic rock KZOK — a format that "seems tailor-made for Lockwood, who was spinning many of those platters when they were new."
Thanks to the Norm Gregory website for much of the above info.