Written by 

Charlie Schill for the Cache Valley Daily                                                                                                                                                                                         April 29, 2020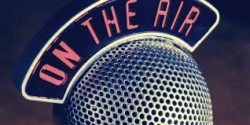 NEW YORK CITY – In the midst of the ongoing Coronavirus pandemic, Americans restricted to self-isolation in their homes are increasingly turning to broadcast radio as a primary source of information.
That's the conclusion of a recent survey by the Nielsen Media Research group.
That polling, conducted in late March, found that 83 percent of media consumers over the age of 18 reported that they were listening to as much or more radio as they were prior to the pandemic.
Specifically, 28 percent of Americans said they were listening to more radio since mid-March as their primary source of information about the Coronavirus outbreak.
"Radio is a local lifeblood for millions of consumers and specializes in keeping audiences up-to-date and plugged into what matters most to them in their community," said Brad Kelly, the managing director of Nielsen Audio. "In this environment, it's no surprise that people say they use radio as a major source of information and connection. Whether it's for local news, a place to listen to what is happening, to connect with community members or simply as a way to find out which essential retailers are open for business, radio is continuing to fill those needs for consumers everywhere."
Fifty-five percent of respondents to the Nielsen survey indicated that they were listening to at least as much radio as they had prior to the pandemic. Only 17 percent of respondents reported that they preferred another media source of information about the Coronavirus.
Read more  HERE.