Terrestrial music stations have a major cultural opportunity right now, but employees say a muddied strategy is standing in the way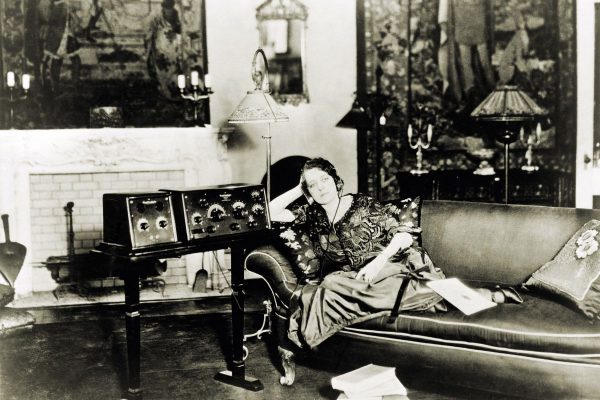 Radio personality Kevin Ryder was "baffled" by KROQ's "cold, heartless attitude" when he and his morning-show team were fired at the end of March. The station has long been an alternative/rock staple in Los Angeles, the second-largest market in the country, and Ryder had been on the air for more than 30 years.
"The new people in charge now weren't here for the building of the world-famous KROQ," Ryder, one-half of the popular Kevin & Bean Show, said on air when the station let him go, live one final time. "I don't think it means anything to them. It's a numbers business, and there's no family aspect to it anymore. It's only numbers, but this place was built without numbers. It was musicians, artists, and the special relationship between music, the station, and our fans."
AM/FM radio provides localized, round-the-clock information and entertainment via friendly neighborhood voices — so in theory, it's the perfect platform in a global crisis that forces hundreds of millions of people to stay home. But Ryder is one of many in the radio community — including on-air hosts, music directors, program directors — who have been shocked by sudden job losses in recent weeks as COVID-19 has spread across the U.S., and news out of the industry has been one bad thing after another. Why is terrestrial radio missing the opportunity here — and how should it be fighting to get back on top?
The familiarity gap
In response to the pandemic's shutdown of live events and many other industries across the U.S., leading radio conglomerates iHeartMedia and Entercom (which owns KROQ) announced widespread firings and furloughs.
Multiple sources who either currently work or recently worked in radio told Rolling Stone they believe the KROQ firings were a branding face-lift a long time coming. KROQ has long been looked at as a relative anomaly in the alternative-radio format: "It was almost its own format with a sound that leaned more rock and didn't match the current pop/hip-hop-leaning landscape," one radio industry employee says. "Now, it's basically just flipping to match every other alternative station, which is what Entercom wanted and Kevin Weatherly [the former program director, who left Entercom in February for Spotify] seemed to be protecting it from.
Entercom's CEO, David Field, tells Rolling Stone those firings were indeed unrelated to the coronavirus — and that local decisions are made by local management depending on how programs perform. "The ratings on the show post-Bean [Gene "Bean" Baxter left the show last year] were not where they needed to be, so the decision was made locally that it was time for change, and time to rebuild a new show that would hopefully garner higher ratings," Field says.
READ MORE  HERE  AT THE ROLLING STONE WEBSITE