Ian Whitcomb, the British-born singer and performer who scored a lone top 10 hit in the U.S., 1965's "You Turn Me On (Turn On Song)," died Sunday (April 19), according to Barret Hansen, host of The Dr. Demento Show, and several other online sources. Whitcomb, who had suffered a stroke in 2012, died from natural causes; the place of death has not been reported, but it was believed to be at a hospital in the Los Angeles area.
Whitcomb, who was 78, had been in ill health for some time, and a GoFundMe page had been established last year to help with his medical expenses.
Hansen wrote: "We'd been friends for close to 50 years, and we appeared as guests on each other's radio shows several times. Ian was not only a fine singer, specializing in vintage British and American comedy songs, but a great scholar as well, author of fine books on a variety of musical and cultural topics."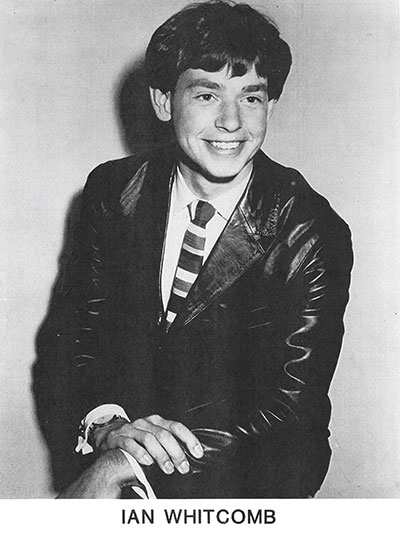 Although Whitcomb's only major chart appearance came some 55 years ago—the R&B-flavored single, released on the Tower label and sung in a falsetto voice, reached #8 in Billboard—he remained active in the music business into his last years, as a performer specializing in often comedic, old-timey songs and as a musicologist and author. He was also an actor who appeared in numerous films and television shows.
READ MORE  HERE.