ON THIS DAY in 1903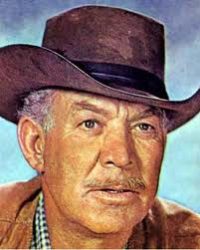 actor Ward Bond was born in Bekelman Nebraska.  Although he appeared in hundreds of bigscreen films (more of the AFI's Top 100 Movies than anyone else), his greatest fame came from his leading role in the well-crafted NBC TV western series Wagon Train.  He was still working in the series when he suffered a massive heart attack Nov 5, 1960 and died at age 57.
In 1916, composer/saxophonist Julian Dash was born in Charleston South Carolina.  He is best remembered as the composer of the big band classic Tuxedo Junction. He died Feb 25, 1974 at age 58.
In 1921, actor Frankie Thomas Jr. was born in New York City. He played the title role in the early 50's TV series Tom Corbett Space Cadet, which had the distinction of running on all 4 'golden age' networks, including Dumont.  He also headed up a 1952 radio version of the show on ABC. He died May 11 2006 at age 85, of respiratory failure following a stroke.
In 1932, rock 'n' roll pioneer Carl Perkins was born in Jackson, Tennessee. He wr ote "Blue Suede Shoes," which went to Number Two on the Billboard pop chart and Number One on the country chart in 1956. Perkins nearly died in a car accident in March of '56, and never had a similar hit. Perkins died in Nashville on January 19th, 1998, following three strokes.

In 1935, actor/comedian Avery Schreiber was born in Chicago.  He gained national attention as half of the comedy duo Burns & Schreiber, partnered with Jack Burns. Schreiber is remembered for his trademark bushy moustache, his many Doritos ads, and his appearances in classic television shows: My Mother The Car, Chico and the Man, Match Game, Days of Our Lives, and a first-season episode of The Muppet Show. He died of diabetes complications Jan 7, 2002 at age 64.
In 1939, about 10-thousand people gathered at the Lincoln Memorial in Washington to hear black contralto Marian Anderson perform after she was denied use of a Washington hall by the Daughters of the American Revolution. U-S First Lady Eleanor Roosevelt quit the D-A-R over the incident.
In 1940, Jimmy Dorsey and his orchestra, along with singer Helen O'Connell, recorded "Six Lessons from Madame La Zonga" for Decca Records.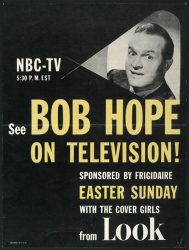 In 1950, Bob Hope made his network TV debut, hosting the 90-minute entertainment extravaganza "Star-Spangled Review" on NBC. Hope remained with the network for more than 55 years… the first 15 on radio only.
Meantime, on the other major TV network CBS, Milton Berle was guest hosting the Ed Sullivan Show, which featured comedians Henny Youngman and Ken Murray, radio/TV host Robert Q. Lewis, and the Notre Dame University Glee Club.
In 1954, the No. 1 Billboard Pop Hit was "Wanted" by Perry Como.
In 1956, on the third day of recording sessions with Nelson Riddle this week for the Capitol label, Frank Sinatra taped his future Top 10 hit "Hey! Jealous Lover." In all the crooner recorded 15 songs over the three days, and 63 tracks during the year.
In 1958, Johnny Cash was in the Sun Records studio in Memphis to record his future crossover hit "Guess Things Happen That Way." It was written by Jack Clement, the session's producer.                                                                                                                                                                                                        
In 1961, the Ed Sullivan Show's eclectic playbill on CBS-TV included Zippy the Chimp rollerskating and riding a bike, a comedy routine by vaudeville veterans Smith & Dale, ventriloquist Ricky Layne & Velvel, singers Julie Wilson, Oscar Brown Jr. and Jan Peerce, plus a quartet of Samoan dancers.
In 1962, the 34th Annual Academy Awards, hosted by comedian Bob Hope, handed the Best Picture Oscar to "West Side Story," plus 9 others.   The Best Music/Song was "Moon River" (Henry Mancini & Johnny Mercer) from "Breakfast at Tiffany's".
In 1963, the Canadian Record Manufacturers' Association was formed by 10 companies. It was renamed the Canadian Recording Industry Association in 1972, when membership was opened to other firms and to individuals in the industry. In 1975, the organization began certifying gold and platinum records according to sales.

In 1964, a legal battle over the rights to produce Beatles recordings in the US was settled asCapitol Records prevailed, while the smaller Vee-Jay label agreed to stop issuing Beatles material six months later.  Thus Vee Jay agreed not to sell "From Me To You," "Please Please Me," "Love Me Do," and other early Beatles releases, including "Twist and Shout" on its Tollie subsidiary.
In 1965, the Beatles "Ticket to Ride" was released in the UK.
Also in 1965, The Rolling Stones made their first live TV appearance on ITV's Friday night music showcase "Ready Steady Go!" Other guests included The Animals, Roger Miller and The Yardbirds.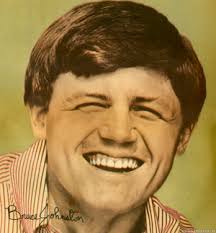 Still in 1965, Bruce Johnston joined the Beach Boys as the permanent replacement for Brian Wilson.
In 1966, "(You're My) Soul and Inspiration" by the Righteous Brothers topped the charts and stayed there for 3 weeks.
Also in 1966, "When A Man Loves A Woman" by Percy Sledge was released.
Agiain in 1966, during a Yardbirds show in Marseilles, France, guitarist Jeff Beck collapsed onstage. Exhaustion got the blame. Beck was back in action a week later.

In 1967, The Doors played before their first large crowd, appearing (along with Jefferson Airplane) in front of 3,000 at a show in Venice, CA.
In 1970, Paul McCartney quit the Beatles.
Also in 1970, Pink Floyd kicked off their second tour of North America at the Fillmore East in New York City.
In 1971, Apple Records released to the UK market what would become Ringo Starr's first solo hit, "It Don't Come Easy," a track produced by George Harrison.
In 1973, the rock group Queen (below) played its debut performance at the Marquee Theater in London. The group's biggest hits are "Crazy Little Thing Called Love," "Another One Bites the Dust" and "We Are the Champions/We Will Rock You.' '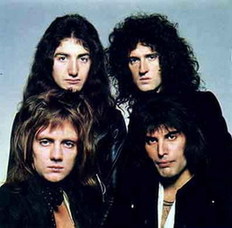 Also in 1973, Paul McCartney released the song "My Love."
In 1974, Janet Jackson, at age 7, appeared on the CBS-TV show "The Jacksons" for the first time.
Also in 1974, Vancouver's Terry Jacks was at No.1 on the UK singles chart with 'Seasons In The Sun.'  Jacks became the first Canadian to score a British No.1 since Paul Anka in 1957.
In 1976, folk singer and songwriter Phil Ochs hanged himself in the bathroom of his sister's home in Far Rockaway, New York. His suicide came only two days after his last performance — at a benefit show for victims of Chile's military junta.
In 1977, Shaun Cassidy appeared on ABC-TV's "American Bandstand" to promote & perform (via lip synching) his only #1 hit single, "Da Doo Ron Ron."

Also in 1977, the Swedish pop group Abba made its debut at number one on the American pop charts, as "Dancing Queen" became the most popular record in the U.S.
In 1979, actor Staats Cotsworth died at age 71. He had the lead in CBS Radio's 'Casey, Crime Photographer' from 1943-55, and played supporting roles in episodic TV for another twenty years.
Also in 1979, the 51st Academy Awards were emceed by Johnny Carson.  Top honors went to "Deer Hunter", Jon Voight & Jane Fonda.  "Last Dance," from the soundtrack to the movie "Thank God It's Friday," won the best original song award.
In 1981, the Sam Goody record chain and a top company executive were convicted of trafficking pirated tapes.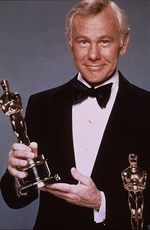 In 1984, Johnny Carson was back to emcee the 56th Annual Academy Awards. "Terms of Endearment" won for Best Picture, Best Supporting Actor (Jack Nicholson); and Best Actress (Shirley MacLaine). "Flashdance" was named best original song.
In 1986, the CBS prime time TV soap "Dallas" announced it was reviving the killed-off Bobby Ewing character played by Patrick Duffy.
In 1988, the music world lost two prominent pop singers. Brook Benton ("Fools Rush In," "The Boll Weevil Song") died of spinal meningitis at age 56. And Dave Prater from the duo Sam and Dave died in a single car crash in Georgia at age 50.
Also in 1988, Billy Ocean started a two week run at No.1 on the Billboard singles chart with 'Get Outta My Dreams, Get Into My Car.'
In 1990, Billy Idol released his first single that would make the charts, "Cradle of Love."
Also in 1990, David Milch's short-lived "Capital News" starring Lloyd Bridges premiered on ABC-TV.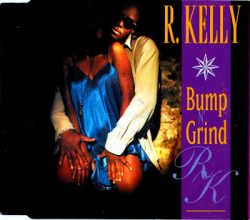 In 1994, "Bump n' Grind" by R. Kelly topped the charts and stayed there for 4 weeks.
In 1996, actor & TV host Sandy Becker who played Young Doctor Malone for more than 13 years on radio, and went on to be a popular Kiddies TV Show host in New York City, suffered a fatal heart attack at age 74.
In 1997, Soundgarden, one of the leading bands in the grunge movement, announced it was breaking up after five albums that sold 20 million copies. The band got together in Seattle in 1984, and shot to the top of the Billboard album chart a decade later with "Superunknown."
Also on this date in 1997, Mae Boren Axton (below), who co-wrote the Elvis Presley hit "Heartbreak Hotel," was found dead in her bathtub of an apparent heart attack at age 82. Ms. Axton's songs were also recorded by Patsy Cline, Faron Young and Hank Snow. Her son is singer-songwriter Hoyt Axton.

In 1998, Lorrie Morgan, Dolly Parton, Randy Travis and Wynonna were among the performers at a memorial service for Tammy Wynette at Nashville's Ryman Auditorium. Wynette had died three days earlier from a blood clot in her lungs. Morgan moved many in the audience to tears with her closing performance of Wynette's signature tune, "Stand By Your Man."
Also on this date in 1998, a Los Angeles jury ordered a man to pay Michael Jackson 2.7 million dollars for failing to prove the existence of a videotape that allegedly showed the singer having sex with a young boy. Jackson had sued for 100 million after Victor Gutierrez told the T-V show "Hard Copy" that he had seen such a video. Jackson denied having sex with a minor.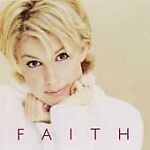 In 1999, "Faith Hill's This Kiss Tour," the country singer's first solo outing, kicked off at the Orpheum Theatre in Minneapolis.
In 2000, the 101st and final episode of "Pacific Blue", the TV series about police who patrol the Santa Monica beaches on bicycle, aired on the USA Cable channel.
Also in 2000, NSYNC started a seven week run at No.1 on the Billboard album chart with 'No Strings Attached,' the Boyband's first chart topper.
In 2002, Eminem agreed to pay $100,000 minus attorney's fees to a man who had filed a civil lawsuit against him for allegedly hitting him in the head and face with an unloaded handgun. The man, John Guerra, had kissed Eminem's wife Kim.

In 2004, band singer & TV host Harry Babbitt died in a nursing home at age 90. As vocalist with the Kay Kyser Band he was heard on Kyser's hit radio program "Kollege of Musical Knowledge," and on numerous hit records, such as "The White Cliffs of Dover," "Jingle, Jangle, Jingle," "Who Wouldn't Love You?" and "On a Slow Boat to China." In the early '50s, Babbitt became one of the early stars of Los Angeles television as host of Bandstand Review and Hollywood Opportunity on pioneer TV station KTLA.
Also in 2004, a Seattle man was arrested for allegedly stalking Canadian rocker Avril Lavigne. 30-year old James Speed was arrested after police searched his home, later released on $5,000 bail. Speedy had been under investigation since last summer for allegedly sending harassing letters and e-mails to the 19-year-old singer. He was later charged with stalking Ms. Lavigne.
Still in 2004, Pearl Jam received an IMPACT Award from the Pacific Northwest Chapter of the Recording Academy. The honor recognized musicians who "have crossed all musical boundaries and who have been recognized as an asset to the music community."

In 2007, shock jock Don Imus was suspended for two weeks by CBS Radio and MSNBC-TV because he called members of the Rutgers University women's basketball team "nappy-headed hos." On April 11 NBC News opted to fire him; CBS followed the next day.
Also in 2007, the iTunes Music Store reached 2.5 billion songs sold.
Still in 2007, country singer Tanya Tucker was sued by her manicurist for $300,000 over claims the star's dog attacked and injured her.
In 2008, Elton John performed solo at Radio City Music Hall in New York and raised $2.5 million for Hillary Clinton's Presidential campaign.  Tickets went for as much as $2300 apiece.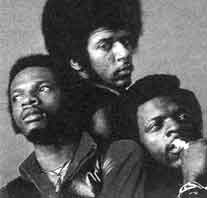 In 2009, singer Randy Cain, a founding member of the 1960's sweet-soul group The Delfonics (Didn't I Blow Your Mind This Time, La-La-Means I Love You) died at age 63.
In 2011, the founder of Dot Records Randy Wood, who produced hits for Pat Boone, Lawrence Welk, Gale Storm, The Hilltoppers and Billy Vaughn, succumbed to injuries suffered in a fall down a flight of stairs at age 94.
Also in 2011, "sweet" big band leader Orrin Tucker, who with his vocalist "Wee" Bonnie Baker scored Top 10 hits in the 1940s with "Oh Johnny Oh Johnny Oh!" "At the Balalaika" and "You'd Be Surprised," died at the ripe old age of 100.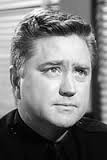 In 2012, Vancouver-born actor Barry Cahill, whose 35-year-plus TV career included many bit parts in Have Gun Will Travel, Gunsmoke, 12 O'Clock High, Ironside and The Virginian, plus a mid-70's running role in The Young and the Restless, died at age 90.
Also in 2012, KISS made the first of two appearances on ABC-TV's Dancing With The Stars competition. The performances were to promote their tour with Motley Crue.
Still in 2012, a ballet based on the life of Elton John, Love Lies Bleeding, made its television debut on the CBC. The one-hour ballet was filmed by director Moze Mossanen at the Banff Centre's Eric Harvie Theatre.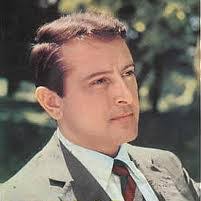 In 2013, Italian vocalist Emilio Pericoli, whose recordings of "Al Di La" and "Quando, Quando, Quando" became international hits in the 1960's, died at age 85.
In 2015, the retired host of CBC Radio 2's Disc Drive, Jurgen Gothe, lost his battle with cancer at age 70. After starting in radio in Medicine Hat in 1959, he moved to Victoria (C-FAX) and then Vancouver for on-air and writing positions at CJOR, CKNW and CHQM. In 1985 he began his 23-year run as host of Disc Drive, where his humour and encyclopedic knowledge of music won him a loyal following in the afternoon commute.
Also in 2015, Seattle's Paramount Theatre was the venue as The Replacements launched their Back By Unpopular Demand Tour, their first U.S. trek in 24 years.
In 2016, 
 actor Arthur Anderson, whose career began in children's radio programming in the 1930s-1950's (esp. Let's Pretend), and for 29 years was the voice of General Mills' Lucky the Leprechaun in Lucky Charms TV commercials, died at age 93.
In 2017, actor Peter Hansen, who appeared as the steady Lee Baldwin on ABC-TV's General Hospital in parts of five decades (1965-2004), died at age 95. He earned a supporting actor Daytime Emmy in 1979.
Also in 2017, guitarist Bob Wooton, who for 30 years was an integral part of Johnny Cash's band as a member of the Tennessee Three, died at age 75.
In 2018, prosecutors opened Bill Cosby's criminal retrial by telling jurors they would hear evidence that the entertainer assaulted an acquaintance in his home in 2004, using a predatory pattern he had used with women previously. Cosby would be convicted and be sentenced to prison three weeks later.
In 2019,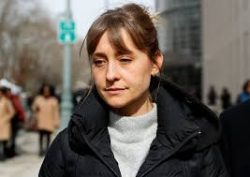 actress Allison Mack, who was featured in 205 episodes of TV's"Smallville," pleaded guilty to racketeering and racketeering conspiracy charges. Prosecutors said Mack lured women into the Nxivm cult, where some were branded and forced to have sex.
Today's Birthdays:
Song satirist Tom Lehrer is 92.
Actress Michael Learned (The Waltons, Scrubs) is 81.
Actress Hannah Gordon (Upstairs, Downstairs) is 79.
Country singer Margo Smith is 78.
Country singer Hal Ketchum is 67.
Actor Dennis Quaid (Vegas, The Special Relationship, Bill: On My Own) is 66.
Humorist Jimmy Tingle (60 Minutes II) is 65.
Country guitarist Dave Innis of Restless Heart is 61.
MSNBC talk show host Joe Scarborough (Morning Joe) is 57
Actor Josh Coxx (Strong Medicine, Babylon 5) is 56.
TV reporter/actress Lisa Guerrero (Inside Edition, NFL Monday Night Football, Sunset Beach) is 56.
Actor Mark Pellegrino (Supernatural, The Tomorrow People, The Closer, Dexter) is 55.
Actress-model Paulina Porizkova (America's Next Model, As the World Turns) is 55.
Actress Cynthia Nixon (Sex and the City) is 54.
Toronto-born actor Matthew Bennett (Insomnia, Murdoch Mysteries, Taken, Orphan Black, Cold Squad, Battlestar Galactica) is 52.
Actor Jay Chandrasekhar (The Goldbergs, Royal Pains, Community) is 52.
Singer Kevin Martin of Candlebox is 51.
Actor Austin Peck (As the World Turns, Days of Our Lives) is 49.
TV personality Sunny Anderson (The Kitchen, Cooking for Real, Top 5 Restaurants, How'd That Get on my Plate?) is 45.
Singer Gerard Way of My Chemical Romance is 43.
Actress Keshia Knight Pulliam (The Cosby Show, House of Payne, Celebrity Big Brother) is 41.
Calgary-born actor Ryan Northcott (The Beach Boys: An American Family) is 40.
Actress Rachel Specter (My Long Distance Relationship) is 40.
Guitarist Albert Hammond Junior of The Strokes is 40.
Actress Moran Atias (Tyrant, Crash) is 39.
Actor Arlen Escarpeta (American Dreams) is 39.
Hamilton Ont.-born actress Kathleen Munroe (Call Me Fitz, Beautiful People) is 38.
Montreal-raised actor/voicist Jay Baruchel (Man Seeking Woman, Dragons: Riders of Berk, Dragons: Race to the Edge, Undeclared) is 38.
Actor Brandon Stacy (Star Trek New Voyages: Phase II, Blade of Honor) is 38.
Actor Arsher Ali (The Missing) is 36.
Actress Lili Mirojnick (Beerfest) is 36.
Actress Annie Funke (Criminal Minds: Beyond Borders) is 35.
Actor Jordan Masterson (Last Man Standing, Greek) is 34.
Actress Leighton Meester (Gossip Girl) is 34.
CTV Vancouver Island reporter Rob Buffam is ??
Singer-actor Jesse McCartney (Summerland, All My Children) is 33.
Singer Jazmine Sullivan is 33.
Actress Kristen Stewart (Made in Hollywood) is 30.
Actor Joey Pollari (American Crime, The Inbetweeners) is 26.
Actress Morgan Obenreder (The Young & the Restless, Mr. Student Body President) is 25.
Actress Morgan Taylor Campbell (Spooksville, Pretty Little Addict) is 25.
Actress Elle Fanning (Taken, CSI: Miami) is 22.
Actor Isaac Hempstead Wright (Game of Thrones) is 21.
Musician Lil Nas X is 21.
Singer Jackie Evancho (America's Got Talent) is 20.
Chart Toppers – April 9
1948
Manana – Peggy Lee
Now is the Hour – Bing Crosby
I'm Looking Over a Four Leaf Clover – The Art Mooney Orchestra
Anytime – Eddy Arnold
1957
Little Darlin' – The Diamonds
All Shook Up – Elvis Presley
Party Doll – Buddy Knox
Gone – Ferlin Husky
1966
(You're My) Soul and Inspiration – The Righteous Brothers
Daydream – The Lovin' Spoonful
(Bang Bang) My Baby Shot Me Down – Cher
I Want to Go with You – Eddy Arnold
1975
Lovin' You – Minnie Riperton
Philadelphia Freedom – The Elton John Band
No No Song /Snookeroo – Ringo Starr
I Just Can't Get Her Out of My Mind – Johnny Rodriguez
1984
Footloose – Kenny Loggins
Against All Odds (Take a Look at Me Now) – Phil Collins
Automatic – Pointer Sisters
Don't Make It Easy for Me – Earl Thomas Conley
1993
Informer – Snow
Freak Me – Silk
Nuthin' But a "G" Thang – Dr. Dre
When My Ship Comes In – Clint Black
2002
Can't Get You Out of My Head – Kylie Minogue
Ain't It Funny – Jennifer Lopez
Girlfriend – 'N Sync
Blessed – Martina McBride
2011
E.T. – Katy Perry featuring Kanye West
S&M – Rihanna
F**k You (Forget You) – Cee Lo Green
Are You Gonna Kiss Me or Not – Thompson Square