Ceases producing print edition…for the time being
.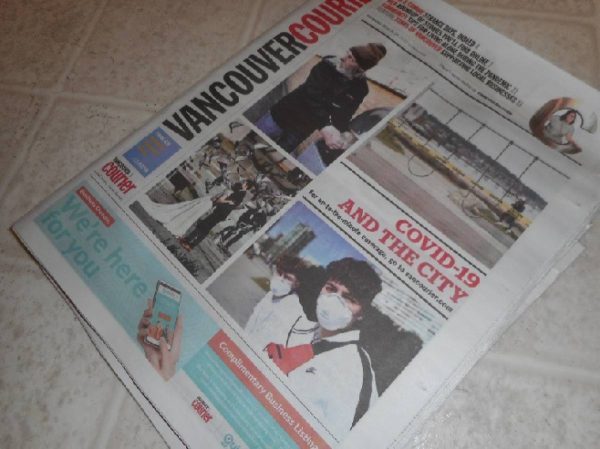 .
A 112-year-old B.C. newspaper has been temporarily felled by the novel coronavirus.
Michael Kissinger, editor of the Vancouver Courier, tweeted that his newspaper "is ceasing production for the time being".
.
"It's been a great run," Kissinger tweeted. "I'm extremely proud of the important work my colleagues have done, especially these last few weeks."
In 1908, it began as the Eburne News.
It's had several owners over the years, including Hollinger and CanWest, with the most recent being Glacier Media.
It's a diversified Vancouver-based media and information-services company that recently reported a $34.2-million annual profit on revenues of $184.8 million.
One of the veterans at the Courier, Mike Howell, has not been laid off.
.
The temporary shutdown of the print edition comes during a brutal period for newspapers, which are coping with the closure of so many local businesses during the pandemic.
The Courier has been hit especially hard because it relies heavily on flyers to generate revenue.
It has also been the biggest beneficiary by far of advertising from the City of Vancouver.
Read the rest of the story  HERE.