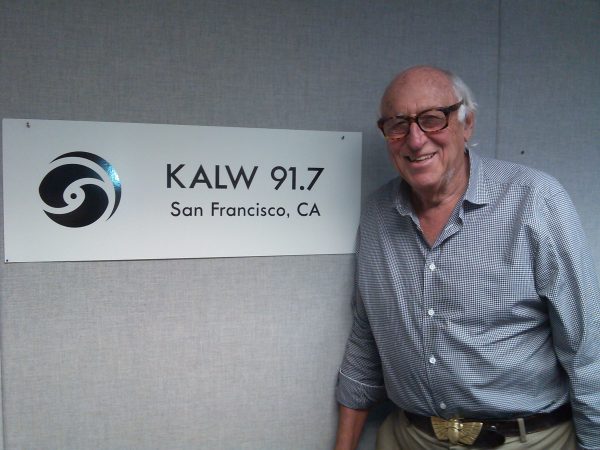 The (San Francisco-based) radio humorist Mal Sharpe died earlier in March at age 83. Known for his man-on-the-street interviews, his work appeared on All Things Considered in the 1980s and '90s.
MARY LOUISE KELLY, HOST:
He called himself the last man on the street. Comedian Mal Sharpe died earlier this month at the age of 83.
AILSA CHANG, HOST:
Starting in the 1950s, Sharpe would dress in a business suit and wander the streets of San Francisco with another serious-looking man. Together they would approach unsuspecting strangers.
(SOUNDBITE OF ARCHIVED RECORDING)
MAL SHARPE: Now today, I've stopped a young man. Your name, please?
MICHAEL HOFFMAN: Michael Hoffman (ph).
SHARPE: Michael, I'd like you to meet James P. Coyle. Mr. Coyle is a werewolf.
HOFFMAN: I don't particularly care to see something like that, but…
SHARPE: Can we go ahead?
HOFFMAN: I don't know. It's…
KELLY: Mal Sharpe there with his partner, the late Jim Coyle. They've perfected this ambush style of comedy long before TV hosts like Billy Eichner or Jay Leno were pounding the pavement.
READ THE REST OF THIS TRANSCRIPT  HERE.