ON THIS DAY in 1906
actor Michael O'Shea was born in Hartford Connecticut. His rather 'journeyman' resume in film & radio was highlighted by a two year run as star of the TV sitcom It's a Great Life in the mid 1950's.  He suffered a heart attack & died Dec. 4 1973 at age 67.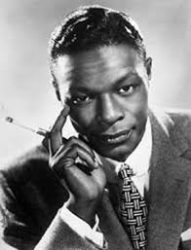 In 1919, singer/pianist 
Nat "King" Cole
 was born Nathaniel Adams Cole in Birmingham Alabama.  He was the first black entertainer to host a national TV show, which failed due to a failure to get southern (NBC) stations to run it.  He is the father of singer, Natalie Cole.  His many hits include Straighten Up and Fly Right, Mona Lisa, Too Young, Unforgettable, Pretend, Ballerina, Ramblin' Rose, & The Christmas Song.  He died of lung cancer Feb 15, 1965 at age 45.
.
In 1931, Kate Smith came out of vaudeville to begin a 3-decade radio career with Kate Smith Sings, a quarter-hour several times a week on CBS, in hours prior to prime time.  Kate's weekly variety hour began in 1934.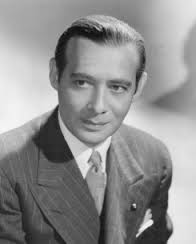 In 1933, comedian Phil Baker was heard on network radio for the first time when The Armour Jester was heard on the old NBC Blue network. Baker rapidly rose to the top of the radio ratings, and was quizmaster on the original $64 Question (Take It Or Leave It.)
In 1939, Artie Shaw featured sidemen Tony Pastor and Buddy Rich on two classics. One Night Stand and One Foot in the Groove were recorded for Bluebird Records.
In 1941, rock singer Gene Pitney was born in Hartford Connecticut.  He wrote hits for Ricky Nelson, Bobby Vee, Roy Orbison & Tommy Edwards, and had his own success with Town without Pity, The Man who Shot Liberty Vallance, 24 Hours from Tulsa, etc. He died from heart disease while touring Britain April 5 2006 at age 65.
In 1953, Percy Faith & his Orchestra backed Tony Bennett in waxing his future #1 hit "Rags to Riches" in Columbia Records New York studios.
In 1955, Sarah Vaughan recorded her future hit single, "Whatever Lola Wants" for the Mercury label.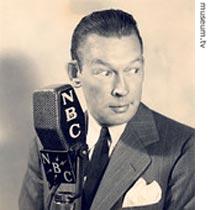 In 1956 comedian Fred Allen suffered a heart attack & died at age 61. He was star of his own radio show under several titles and sponsorships from 1932 to 1949, was featured on NBC radio's The Big Show from 1950-52, and had guested repeatedly on TV's What's My Line & Colgate Comedy Hour until his death.
Also in 1956, singer Carl Perkins made his TV debut, performing "Blue Suede Shoes" and "Honey Don't" on ABC's "Ozark Jubilee."
Again in 1956, "The Poor People of Paris" by Les Baxter topped the charts and stayed there for 6 weeks.
In 1957, Elvis Presley bought the Graceland mansion from Mrs Ruth Brown-Moore for $102,500. The 23 room, 10,000 square foot home, on 13.8 acres of land, which had formerly been a house of worship, would be expanded to 17,552 square feet before 'The King' moved in later in the year.
In 1958, "Tequila" by the Champs topped the charts and stayed there for 5 weeks.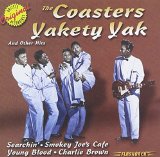 Also in 1958, The Coasters recorded their future #1 hit "Yakety Yak." King Curtis played tenor sax on the New York session, and hit songwriter Mike Stoller was on piano.
In 1961, the live country TV program "Five Star Jubilee" premiered on N-B-C. It took its name from the five stars who rotated as hosts. Snooky Lanson hosted the debut show, followed byTex Ritter, Rex Allen, Jimmy Wakely and Carl Smith.
In 1962, actor Frank Orth, who in the 1950's played the perpetually exasperated Inspector Faraday on TV's Boston Blackie, died at age 82.
In 1963, CBS-TV's Ed Sullivan Show featured singers Paul Anka, the Chad Mitchell Trio and the McGuire Sisters, with British comedians Morecambe and Wise.

In 1965, news broadcaster, war correspondent & author Quentin Reynolds succumbed to cancer at age 62.   He was a host & narrator on several radio & TV programs during & after WW II.
In 1967, singer Bobby Vee recorded "Come Back When You Grow Up", the 12th of his 14 chart hits.
Also in 1967, the future Top 5 hit single "Purple Haze" by the Jimi Hendrix Experience was released in the UK, three months before it hit shelves in North America.
In 1968,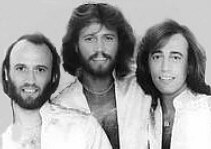 The Bee Gees made their U.S. television debut as so many acts did, on CBS-TV's "Ed Sullivan Show," then in its 21st season.  The group performed "To Love Somebody" and "Words." Also appearing were singers George Hamilton, Fran Jeffriesand the duo of Sandler & Young.
In 1970, Eddie Holman was awarded a Gold Record for the single, "Hey There Lonely Girl." This song was originally a hit for Ruby and the Romantics under the title, "Hey There Lonely Boy" in the 1960s. Holman has been an ordained Baptist minister since the early 1980s while continuing to sing and perform.
In 1972, Toronto rocker Neil Young's hit song Heart of Gold made it to Number One in the US.

Also in 1972, 13-year-old country singer Tanya Tucker was in Nashville to record her debut hit single, "Delta Dawn."
In 1975, a Richard Avedon photo of Cher hit the cover of TIME Magazine, while inside her feature story was titled, "Glad Rags to Riches."
In 1978, four teens calling themselves U2 won 500 pounds (US$850) and a chance to audition for CBS Ireland in a talent contest held in Dublin.
In 1980, fiddler Hugh Farr, an original member of the western singing group "Sons of Pioneers," died in Caspar, Wyoming.
In 1982, drummer Samuel George Jr of the Capitols died at age 39 after being stabbed with a knife during a family argument. The group is known for the hit "Cool Jerk."
In 1987, Anne Murray's ninth album for the Capitol label, "Country," was certified a Gold Record, having sold more than 500,000 copies in the US alone.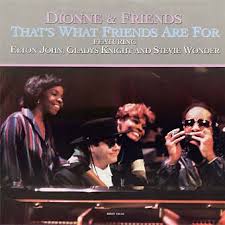 In 1990, Whitney Houston, Dionne Warwick, Barry Manilow and Hall & Oates headlined an AIDS benefit concert at Radio City Music Hall in New York City. The concert, dubbed "That's What Friends Are For," celebrated the 15th anniversary of Arista Records, and raised some $2.5 million for the Arista Foundation which gave the proceeds to various AIDS organizations.
In 1992, Grace Stafford Lantz, wife of cartoonist Walter Lantz, who was for nearly 40 years in movies & TV the voice of Woody Woodpecker, lost her battle with spinal cancer at age 88.
Also in 1992, Jack Arnold, who directed on TV series Perry Mason, Peter Gunn, Alias Smith and Jones, The Fall Guy, The Brady Bunch, and Gilligan's Island, died with arteriosclerosis at age 75.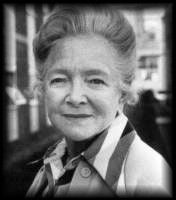 In 1993, actress Helen Hayes, who had her own anthology series on bigtime radio, and starred in TV's Snoop Sisters (plus scores of guest roles), died of congestive heart failure at age 92.
Also in 1993, actor Skip Young, who played Wally, a buddy of Rick & David for 9 years on TV's Adventures of Ozzie & Harriet, died due to diabetic complications at age 62.
In 1995, Madonna premiered the "Bedtime Stories" video. The gathering was 1,500 guests that were in pajamas and had teddy bears.
 In 1996, singer Terry Stafford, who predated Elvis with the hit song Suspicion, died of liver failure at age 54.
In 1997, the RIAA announced that the Eagles' "Greatest Hits" album had tied Michael Jackson's "Thriller" as the all-time best-selling album in the U.S. (However, in the emotional wake of Jackson's death in 2009, "Thriller" took the title back.)
In 1998, Van Halen released "Van Halen 3." It was the bands first album with lead singer Gary Cherone (of Extreme).
In 2000, Shania Twain's "Come On Over" was certified for sales of 17 million in the U.S., making it the all-time best-selling solo album by a female artist, according to the RIAA.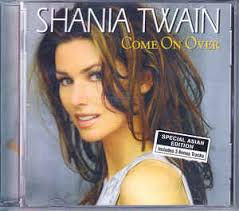 In 2002, actress Rosetta Lenoire (Family Matters, The Guiding Light, Another World) died at age 90.
Also in 2002, the Canadian band Nickelback started a two-week run at No.1 on the UK album chart with 'Silver Side Up,' their 3rd and breakthrough CD, which was on its way to selling 8 million copies wordwide.
In 2003, U.S. President Bush took to TV & radio to announce that Saddam Hussein had 48 hours to leave Iraq.  At the same time NBC & ABC withdrew their reporters from Baghdad.
Also in 2003, guitarist with Dire Straits Mark Knopfler broke his collarbone and six ribs in a motorcycle accident in London.

In 2004, J.J. Jackson suffered a fatal heart attack at age 62. Jackson, originally a radio DJ, was also one of the first "VJs" on MTV when it first launched in 1981.
Also in 2004, Courtney Love was arrested for allegedly throwing a microphone stand at a member of her audience at a New York night club. Earlier the same day she had been a guest at a David Letterman show taping and flashed him six times, then later went topless.
Still in 2004, at Buckingham Palace, The Kinks' Ray Davies received a CBE medal (Commander of the British Empire) from the Queen, for his "services to the music industry."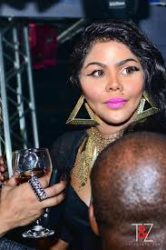 In 2005, rapper Lil' Kim was convicted of lying to a grand jury regarding a shooting outside a New York radio station.
In 2008, Ola Brunkert, the 62-year-old former drummer with the Swedish group Abba, was found dead with his throat cut at his home in Majorca, Spain. Brunkert died after he hit his head against a glass door in the dining room at his home.
Also in 2008, a judge awarded Heather Mills $48.6 million in the financial settlement of her divorce from former Beatle Paul McCartney. This was only one-fifth of what she had demanded.
In 2009, the iTunes Music Store reached some 800 million downloads of the 25,000 applications it offered.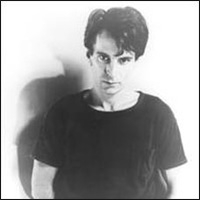 In 2010, singer Alex Chilton, lead singer of the BoxTops, (The Letter, Cry Like A Baby, Soul Deep) died in New Orleans after a fatal heart attack at age 59.
Also in 2010, a Jimi Hendrix revival was in full swing as the posthumous album "Valleys Of Neptune" debuted at #4 on the Billboard charts – selling 95,000 copies in its first week.
In 2011, country music Hall of Famer Ferlin Husky died of heart failure at age 85, ending an entertainment career that spanned 7 decades.
In 2013, John Lennon and George Harrison were honored with a blue plaque at the site of the former Apple Boutique in a ceremony in London held at 94 Baker Street. The new plaque reads "John Lennon, M.B.E., 1940-1980, and George Harrison, M.B.E., 1943-2001, worked here."

In 2015, radio veteran Jack Woods, the 'Charlie' of the 'Charlie and Harrigan' team which delighted Dallas-Fort Worth listeners in the 1960's, and San Diego morning drive audiences in the '70's and '80's, died after a stroke at age 80.
In 2016, actor Larry Drake, who played a developmentally disabled office assistant on NBC-TV's 1980s hit 'LA Law,'  succumbed to a rare form of blood cancer at age 67.      
In 2017, Dan Rowe, the play-by-play radio voice of the Minnesota Vikings on WCCO and then KFAN throughout the 1990s, died after several years battling amyotrophic lateral sclerosis (ALS) at age 67.  In 2003 he went on to call the games of the San Diego Chargers.
Also in 2017,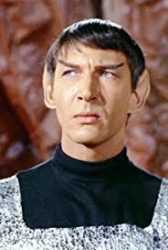 actor Lawrence Montaigne, who played a Romulan and then a Vulcan on episodes of NBC-TV's original Star Trek, and at one point was lined up to replace Leonard Nimoy on the series, died at age 86.
In 2019, R&B singer-producer Andre Williams, dubbed "the Godfather of Rap," died in hospice in Chicago at age 82, two weeks after being diagnosed with colon cancer.
Today's Birthdays

:
Singer/actor/game show host Adam Wade (Super Globetrotters, Musical Chairs) is 85.
Singer-songwriter Jim Weatherly is 77.
Singer-songwriter John Sebastian of the Lovin' Spoonful is 76.
Percussionist Harold Brown of War is 74.
Actor Patrick Duffy (Step by Step, Dallas) is 71.
Actor Kurt Russell (Travels of Jamie McPheeters) is 69.
Country singer Susie Allanson is 68.
Actress Lesley-Anne Down (Bold & the Beautiful, Sunset Beach, Upstairs Downstairs) is 66.
Country singer Paul Overstreet is 65.
Actor Gary Sinise (Criminal Minds: Beyond Borders, CSI: NY) is 65.
Actor Mark Boone Junior (Sons of Anarchy) is 65.
Actor Christian Clemenson (CSI: Miami) is 62.
Actor Arye Gross (Castle, Wildfire, Ellen '94) is 60.
Actress Vicki Lewis (NewsRadio, Three Sisters, Mission Hill) is 60.
Actress Rebeca Arthur (Perfect Strangers) is 60.
Actor Casey Siemaszko (NYPD Blue) is 59.
Actress Lise Colleen Simms (The Young & the Restless, Phil of the Future) is 57.
Actor Rob Lowe (9-1-1 Lone Star, Wild Bill, Code Black, The Grinder, Parks & Recreation, Brothers & Sisters, West Wing) is 56.
Actor Jeremy Sheffield (Coronation Street, Hollyoaks) is 54.
Singer Billy Corgan (Smashing Pumpkins) is 53.
Bassist Van Conner of Screaming Trees is 53.
Actor Mathew St. Patrick (Six Feet Under, Reunion) is 52.
Montreal-born actor Yanic Truesdale (Gilmore Girls) is 50.
Bassist Melissa Auf der Maur (Smashing Pumpkins, Hole) is 48.
Actress Amelia Heinle (The Young and the Restless) is 47.
Singer Keifer Thompson of Thompson Square is 47.
Drummer Caroline Corr of The Corrs is 47.
London Ont.- born actress Janaya Stephens (Flashpoint, Kevin Hill) is 46.
Actress Marisa Coughlan (Side Order of Life, Boston Legal, Wasteland) is 46.
Smithers BC-born actress Gina Holden (Harper's Island, Flash Gordon, Blood Ties) is 45.
"The NFL on CBS" reporter Tracy Wolfson is 45
Actress Natalie Zea (Justified, The Following, Dirty Sexy Money) is 45.
Rapper Swifty of D12 is 45.
Twin actresses Brittany and Cynthia Daniel (It's Always Sunny in Philadelphia, The Game, Sweet Valley High) are 44.
Singer Stephen Gately is 44.
Singer-TV personality Tamar Braxton (The Real, Braxton Family Values) is 43.
Bassist Geoff Sprung of Old Dominion is 42.
London Ont.-born comedian/actor Stephen Kramer Glickman (Big Time Rush) is 41. 
Adult film actress/TV personality Stormy Daniels (60 Minutes) is 41.
TV personality Coco Austin (Ice and Coco) is 41.
Reggaeton singer Nicky Jam is 39.
Twin actors Joseph and Christian Cousins (Knots Landing) are 37.
Actress Olesya Rulin (Greek, Powers) is 34.
TV personality/producer Rob Kardashian (Keeping Up With the Kardashians, Rob & Chyna, Dancing With the Stars) is 33.
Singer Hozier is 30.
Actress Eliza Hope Bennett (Broadchurch) is 28.
Actor John Boyega (Star Wars Forces of Destiny: Volume 1) is 28.
Actor Flynn Morrison (Last Man Standing) is 15.
Chart Toppers – March 17
1952
Cry – Johnnie Ray
Wheel of Fortune – Kay Starr
Any Time – Eddie Fisher
Wondering – Webb Pierce
1961
Pony Time – Chubby Checker
Surrender – Elvis Presley
Where the Boys Are – Connie Francis
Don't Worry – Marty Robbins
1970
Bridge Over Troubled Water – Simon & Garfunkel
The Rapper – The Jaggerz
Give Me Just a Little More Time – Chairmen of the Board
The Fightin' Side of Me – Merle Haggard
1979
I Will Survive – Gloria Gaynor
Tragedy – Bee Gees
Heaven Knows – Donna Summer with Brooklyn Dreams
Golden Tears – Dave & Sugar
1988
Never Gonna Give You Up – Rick Astley
I Get Weak – Belinda Carlisle
Man in the Mirror – Michael Jackson
Too Gone Too Long – Randy Travis
1997
Wannabe – Spice Girls
Can't Nobody Hold Me Down – Puff Daddy featuring Mase
You Were Meant for Me – Jewel
We Danced Anyway – Deana Carter
2006
Be Without You – Mary J. Blige
Unwritten – Natasha Bedingfield
Walk Away – Kelly Clarkson
Your Man – Josh Turner