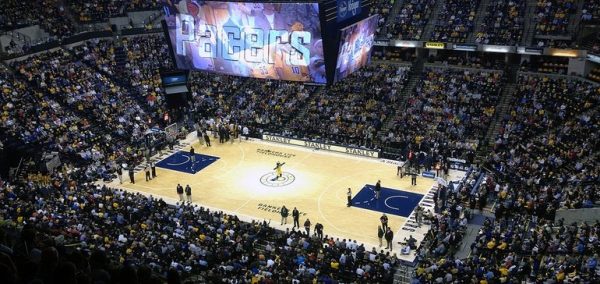 Dive Brief:
Sports TV networks are facing sudden drops in ad revenue and viewership as leagues cancel games due to worries about the novel coronavirus pandemic, The Wall Street Journal reported. The National Basketball Association (NBA), National Hockey League (NHL) and Major League Baseball (MLB) in the past two days announced they had suspended operations, and the NCAA axed its popular March Madness college basketball tournament.
Sports networks might still be required to pay the NBA for the rights to show the league's games, even as their ad revenue declines, according to analysts cited by the Journal. ESPN, which is owned by Disney, and AT&T's Turner network spend a combined $2.7 billion a year to broadcast NBA games nationwide, while regional networks owned by Comcast and Sinclair show games in local markets.
TV networks during the last NBA season generated about $600 million in ad revenue from regular season games and $972 million from the playoffs, per Kantar data cited by the Journal. Networks also earn carriage fees from cable and satellite providers, a revenue source that the NBA's suspension may also negatively affect.
The cancellation of sports events due to the novel coronavirus pandemic will severely disrupt ad campaigns for marketers and the TV networks that depend on them for revenue. The disruption is a potentially necessary step to take as people confront the greater worry of contracting the illness COVID-19 that has claimed thousands of lives worldwide.
A bigger priority for the media and marketing industries is to ensure the safety of their employees as much as possible during a major public-health crisis. Ideally, emergency measures like canceling sports events will help to halt the spread of coronavirus and restore normal operations. As the Journal notes, the NBA may be able to resume operations next month, when the playoffs were scheduled to begin.
That said, the pandemic may have serious long-term consequences for cable and satellite TV providers whose live sports programming is a significant draw for millions of viewers, per the Journal. The cord-cutting trend has weighed on the industry as viewers cancel their services and connect their TVs directly to the internet to watch streaming video. Even before the current coronavirus scare, cord-cutting was forecast to grow to 25% of U.S. households by 2022, according to estimates by the researcher eMarketer.
READ MORE  HERE.