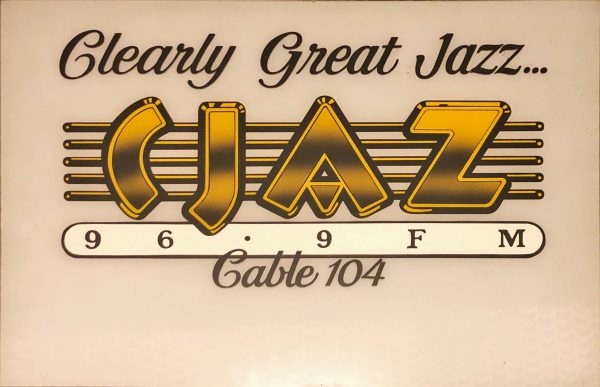 VANCOUVER (NEWS 1130) — Vancouver radio history was made 40 years ago this weekend.
On March 1, 1980, CJAZ, billed as Canada's first all-jazz radio station, signed on at 92.1 FM. The concept came from Selkirk Communications, which in those days owned both CKWX 1130 (later NEWS 1130) and CJAZ. "It was [General Manager Tom Peacock]'s baby. It was his idea," remembers Ted Farr, who was the program director of both CJAZ and 'WX.
"It was quite a while in the planning," remembers retired newsman Campbell McCubbin, who, along with Julie Markus, co-hosted the station's first morning show, the appropriately-named AM on FM. "I think they looked at it and thought, 'This would be a great idea.' It certainly wasn't being serviced in the market. It was pretty popular in Seattle. That basically wraps it up."
"I remember the night we went on the air. Tom Peacock gathered the entire staff at a hotel two blocks down the road," McCubbin recalls. CJAZ signed on at midnight with Herbie Hancock's Maiden Voyage. "And so, when that came on, everybody toasted with champagne and then I had to get up and go to work that next morning," he explains. "And we cranked out a ton of information, a ton of interviews. During the one year that I hosted the thing, we interviewed everyone, literally everyone, from the Dalai Lama to Marilyn Chambers."
"It's just unfortunate the transmitter site that they chose was less than adequate," McCubbin adds. "For a format like soft jazz or smooth jazz or regular, ordinary jazz, you know, you at least want to get into the West End. And it never really got sufficient coverage."
Read the rest of the story  HERE.