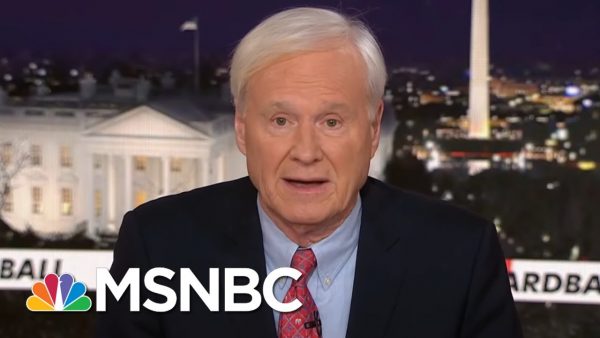 Chris Matthews' abrupt resignation at the beginning of MSNBC's "Hardball" Monday night came after several weeks of blunders that prompted the network to take action, say people familiar with the matter.
Mathews spoke to part of the controversy in an on-air apology, saying that "compliments on a woman's appearance that some men, including me, might have thought were okay were never okay…and for making such comments in the past, I'm sorry."
MSNBC had no comment, but people familiar with the matter say the timetable for a planned retirement was suddenly accelerated after a series of mistakes and missteps by the onetime Jimmy Carter speechwriter and Tip O'Neill aide.
But for Matthews, a passionate political junkie, to bow out the day before Super Tuesday, rather than at the end of the primaries or even the end of the week suggests he did not control the timing.
His sudden departure is being portrayed by insiders as a matter of mutual agreement with the network that has employed him for two decades. He told viewers it's time for a younger generation to take over. But there is no question that the recent spate of self-inflicted wounds rendered him a liability at the left-leaning network.